Greetings!
The Gospel reading for yesterday's Daily Office was the Beatitudes from Matthew chapter 5. At our staff meeting today we read and discussed that passage, with an eye toward the call and intentionality which Jesus proclaimed in these blessings. It seems that the risen Savior calls us to be intentionally poor, mournful, meek, hungry, merciful, pure, peacemaking and (gulp!) persecuted, in order that his entire created order may be reconciled and his Kingdom may be advanced. Then he confers particular blessing on those who respond to that call with the attitude of servants, serving the world with his life and his love. May all of us who labor in the harvest fields of the Kingdom remember and emulate the posture of the One who wrapped a towel around his waist and washed feet
Here are a few updates on what is going on at IWS:
Staff Changes
IWS Administrative Support Coordinator Sydney Ashmead announced her retirement effective March 1. She has served IWS very well since the fall of 2007. Taking over her position is Dianna Andrews. Dianna earned a B.A. in Christian Counseling from John Wesley College and has completed some Masters in Ministry coursework at Indiana Wesleyan University. She holds Ministerial Ordination with the Wesleyan Church.
Lea Montgomery, who ably served as Controller for IWS for the past two and a half years, has stepped down. She will be pursuing opportunities to use her gifts in the corporate world. Replacing Lea is Tracie Harley. Tracie is a CPA and she holds a B.S. in Accounting and a B.S. in Social Science Education, both from the Florida State University. Additionally she is a Certified Public Accountant and a member of the American Institute of Certified Public Accountants.
After working at IWS in various capacities since 2001, IWS Registrar Laura Ritter announced her retirement effective April 30. She has been instrumental as a key part of the institute's infrastructure during the founding years. As Registrar, her primary responsibility has been to track our students' progress from matriculation through graduation. Admissions Director Mark Murray will be assuming the Registrar's duties along with his Admissions work in a newly-created full-time position, the Director of Enrollment Management. He will also be leaving his position as Library Assistant. Many of you know Mark already. He earned a B.A. in Religion from Davidson College and an MAT in Theology and the Arts from Fuller Seminary. Mark will be the second full-time employee of IWS.
This year, IWS' founding Library Director Monica Lopez Watts had her first baby (congratulations!), necessitating a career shift. She has resigned from her position as Library Director to work at home. We will be naming an interim director in the near future. In the meantime, Jay Bolan continues to serve IWS as a valued library consultant. Jay holds a Masters of Library Science from the University of South Florida and was previously Library Director at Trinity Baptist Academy and College. Additionally, Ken Polsley has agreed to serve as the new interim Library Assistant. Ken has been a missionary, ordained pastor, and will soon be starting the M.W.S. program at IWS.
Thank you, God bless and farewell to Syd, Lea, Laura and Monica. Welcome to Dianna, Tracie, Mark, Jay and Ken!
Other News
Annual Worship Seminar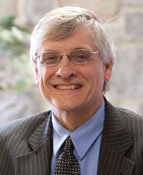 IWS will host its annual summer Worship Seminar Event, June 18-19, 2012, featuring guest speaker Christopher A. Hall, Ph.D., Chancellor of Eastern University and Dean of Palmer Theological Seminary. Dr. Hall's topic is Worshiping with the Church Fathers. Dr. Hall is a widely recognized scholar in historical theology with particular expertise in paleo-orthodoxy. All seminar events are open to the public (registration required).
Off-Campus Worship Conference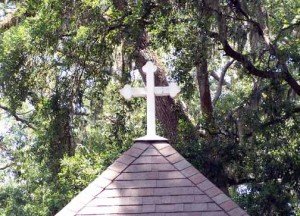 For the very first time, IWS is hosting a worship conference off campus! June 21-23 we are co-sponsoring The Ins, Outs and Arts of Worship at the Canterbury Retreat and Conference Center in Orlando, partnering with the Episcopal Diocese of Central Florida. Featured will be faculty members Lester Ruth, Constance Cherry, Reggie Kidd and Jeff Barker, along with a number of IWS student workshop presenters. For more information on this conference, please go to Canterbury Retreat and Conference Center and click on Worship Conference.
Annual Fund Campaign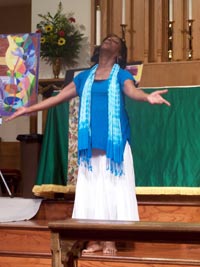 With only two months remaining in this fiscal year, please give generously to the critical work and transformative mission of IWS. We consider your sacrificial investment to be absolutely vital in meeting our financial needs and advancing our mission of worship renewal, especially in this initial stage of our accredited status. Please give prayerfully and generously toward the Lord's work at IWS through supporting the annual and scholarship funds.
Our combined goal for the annual fund and the scholarship/grant fund is $150,000, and thanks to the faithfulness of all of our donors we currently have received over $115,000 in gifts and pledges. We still have some financial ground to cover before the end of this fiscal year, June 30. I invite you to partner with Carol and me today in investing in the lives of our exceptional students and alumni, and in making this ongoing ministry of worship renewal affordable and accessible. Every gift is significant–no gift is too small. We need your help to carry on our mission.
Thank you for your partnership and commitment to the Lord's work in and through IWS.
The Lord be with you,
James R. Hart, President
Giving Options
Checks can be made out to IWS, noted "Annual Fund" and/or "Scholarship Fund" and sent to IWS, 151 Kingsley Ave., Orange Park, FL 32073. Donations may also be made online. Gifts may be designated in memory or honor of a loved one, and/or may be anonymous. All gifts are tax-deductible.