Our June Worship Seminar, featuring Dr. Leonard Sweet, will be held June 17-18, 2013, during the June on-campus intensive. This event is open to the public, but requires registration.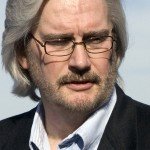 Leonard I. Sweet is a theologian, church historian, pastor, and author, who currently serves as the E. Stanley Jones Professor of Evangelism at Drew Theological School at Drew University in Madison, New Jersey, and Visiting Distinguished Professor at George Fox University in Portland, Oregon. Dr. Sweet is a leading figure in discussions about the emerging church and Christianity's transition to postmodernity, and an advocate of contextualizing Christianity in a digital culture. He is the author of over fifty books, including Jesus: A Theography, Viral: How Social Networking Is Poised to Ignite Revival, Real Church in a Social Network World: From Facebook to Face-to-Face Faith, and Post-Modern Pilgrims: First Century Passion for the 21st Century Church. He is a weekly contributor to the online preaching resource sermons.com, which he co-writes with his wife Elizabeth. Founder and President of SpiritVenture Ministries (SVM), Dr. Sweet is ordained in the United Methodist denomination.
Seminar description: In the course of my ministry, I have had to change my preaching style five times in order to keep the gospel fresh. In these series of seminars we shall explore how to indigenize worship in a Google world. Will the changes such a contextualization might require include a shift from worship as less a performance art than a participation art?
Seminar Schedule
Monday, June 17
Tuesday, June 18
7:30 am
Breakfast
7:30 am
Breakfast
8:30 am
Chapel
8:30 am
Chapel
9:15 am
Seminar Session 1
EPIC Worship: "To Serve This Present Age Our Calling to Fulfill"
9:15 am
Seminar Session 5
Transductive/ Transincarnational Worship
10:30 am
Break
10:30 am
Break
10:45 am
Seminar Session 2
From Performance to Participation

10:45 am
Seminar Session 6
"This is My Story, This is My Song": Worship as Identity Formation
12:00 pm
Lunch (provided)
12:00 pm
Lunch (provided)
1:15 pm
Seminar Session 3
Worship Excellence as "Sound" Theology
1:15 pm
Seminar Session 7
Re-framing Metaphors for Worship
2:15 pm
Break
2:15 pm
Break
2:30 pm
Seminar Session 4
The Semiotics of Participatory Worship
2:30 pm
Seminar Session 8
The Greatest Story Never Told: A Worship Parable
3:45 pm
Free
3:45 pm
Free
5:30 pm
Dinner
5:30 pm
Dinner
6:30 pm
Practicum Presentations
6:30 pm
Healing/Communion Service
Session Descriptions
Session 1—
EPIC Worship: "To Serve This Present Age Our Calling to Fulfill"
We live in a culture where everyone's voice demands to be heard—a "karaoke" culture. People coming to worship expect to experience Christ in surround sound and participate in His Story. In our desire to teach people how to sing God's Song in the vernacular of a Google world, our Gutenberg mentalities and modalities need massive updating. In our current TGiF culture (Twitter, Google, iPad, Facebook), where narratives and metaphors (I will introduce the concept of 'narraphors') provide the social currency, EPIC worship (experiential, participatory, image-rich, and connective), enables people to make Christ's Story their story.
Session 2—
From Performance to Participation in Worship
We have spent the last 200 years or more training pastors that preaching and worship are "performative" acts. But the time for passive listeners digesting three-point, philosophically-based sermons is long past. Advertising and reality TV know better than anyone that the key to reaching people in our current culture is not in representation but in participation. Would you rather watch a cooking show? Or have fun cooking it and eating it yourself with others and a master chef? In an age where image entanglement and whole-person engagement in the "new commons" can create a "red carpet" of narcissism, it's more important than ever for the Church to create an alternative "commons" –the "grass-roots green pastures" of "over the fence" faith and the "fresh food" of a locavore life. How to bring the "playing field" into worship is the fodder for this seminar.
Session 3—
The New Standard of Worship Excellence is "Sound" Theology
Worship is no longer about the quality of performance (the one-stand band) but about the quality and creativity of the participation (the distinctive voices of many gathering together in song a la experience designer Edwin Schlossberg's "Interactive Excellence"). Excellence is not measured by the perfection of your rhetoric or the flair and flourishes of your "leader" but about how many people can "join" the choir. The Church's fetish with leadership culture has sanctioned the "call" of the few over the ministry of the ecclesia. "Sound" theology orchestrates and scores the diverse "soundings" where even dissonance can be celebrated. Worship as "sound" theology becomes a beautiful harmony of praise.
Session 4—
The Semiotics of Participatory Worship
The art and science of "semiotics" helps us to read the signs of our culture and to read the signs of Christ's presence in the world, and to connect the two "readings." Semiotics is "paying attention" to the Spirit's movements in the world, and attending to the images and metaphors that inform cutting-edge science and the arts. What are the "semiotics" of participation in worship? How can people experience Christ through semiotic worship? How can we create an EPIC worship ethos that enables people to enter into the grand story and enact a grande gospel? What does it mean to "exegete images" and to invite people to become a "Third Testament?"
Session 5—
An Introduction to Transductive/Transincarnational Worship
Charles Sanders Peirce, known as the founder of semiotics, laid out four modes of knowledge or ways that we understand and learn about our world and about God. A Christian himself, he tried to integrate the way we understand and act out our faith in the world into his philosophical systematics. Peirce thought of 1) deduction as 1 + 1 = 2, a method of mathematical logic, a law or principle; 2) induction as a + b = ab scientific empiricism, something that determines or asserts a value based on gathered evidence; and 3) abduction as the justification or proof of a hypothesis or assertion or proposition, based on experience (you will know them by their fruits). Transductive (or transincarnational learning) however is interactive and relational. It is knowledge based upon intimate, revelatory, and intuitive relationship, and requires no proof but results in the monumental change we call "metanoia." EPIC worship in a karaoke culture requires transincarnational worship –in which the presence of Christ is intimately known and experienced by all.
Session 6—
"This is My Story, This is My Song": Worship as Identity Formation
Karaoke worship has as its defining attribute "identity formation." The more participatory our worship experience, the more we are building an identity as followers of Jesus. In EPIC worship, Christ's Story becomes our story. And our identity as a "little j" (there is only one "Big J") allows us to sing our song fully and joyfully in the world. Like a "kinsugi" piece of art, the Grand Potter mends our brokenness and allows us to be each of us a unique artwork in the "image" of Christ. We were created as humans to be beautiful images of God. Identity in our "body" allows us to be "little Christs" or "little j's" in the world.
Session 7—
Re-framing Metaphors for Worship
Many of our churches have difficulty moving into a 21st century "karaoke" paradigm of play, due to living out of what I call "bad metaphors." Bad metaphors can create a theology that keeps the Church in stagnancy, stasis, and sterility rather than creating a passion and energy for mission and ministry. Bad metaphors, such as the church as "safe harbor" or discipleship as "work" can be like a death-serum to the church. Worship needs reframing metaphors in order to allow the lifeblood of Christ to flow again through the body of Christ. In this seminar, I will give examples of bad metaphors and how reframing can open up new frequencies for "karaoke" worship.
Session 8—
The Greatest Story Never Told: A Worship Parable
When worship changes from a paradigm of preacher performance to congregational participation, amazing synergy can happen. The incarnation is not a one-time event. Christ is alive and resurrected through the body today and each and every time we gather in worship. The greatest story needs to be a Story that continues on through the body and can be easily understood in narraphoric form. How can we use the idea of "karaoke" to "nudge" others to see how Christ is alive and present and available within their lives? Using the game, rock, paper, scissors, I will engage with seminar participants in a simple story of how Christ can change your life. Pass it on.
Make it a Spiritual Retreat
You are welcome to craft your own schedule to incorporate additional time on campus to take in chapel sessions, visit classes, read and research in the library, or spend time alone with God. You may plan to come early and stay through Wednesday if you'd like. Let us know how we can help.
Registration
Cost: $175
Includes lunch on Monday and Tuesday
Register now online or by mail.
After you have registered, hotel and additional seminar information will be sent to your email address. Questions? Call the IWS office at 800. 282. 2977.