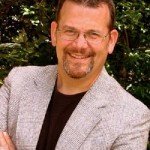 I want to write briefly about two seemingly diverse topics, but two topics I believe are at least somewhat related to each other. The first has to do with a recent national survey conducted by the Pew Research Center's Forum on Religion and Public Life. This survey revealed that in the past five years there has been a significant uptick (almost 5%) in the percentage of Americans who identify themselves as religiously unaffiliated, or "nones". This is not only a huge increase but a huge increase over a very short time span. "Nones" generally believe that religious organizations are too focused on the human-centered issues of money, power, rules and politics.
These survey results reveal a disconnection, or worse a disenfranchisement, from organized religion, especially the American church. These "nones" don't have a problem with spirituality in general, or religiosity, or even religion for that matter, at least not as they may define it. They actually think that churches and other religious institutions benefit society by strengthening community bonds and aiding the poor. They think prayer is important as well; they just don't do it as much. What has happened?  It seems that the reality of God is missing from their lives, and certainly from whatever worship they have experienced. There is also a loss of faith, perhaps even a boredom with the God they're not even sure exists.
I want to suggest that worship renewal can and will reverse this human-centered focus on money, power, rules and politics by advocating for Gospel-centered worship which primarily remembers and celebrates God's great story of love, redemption and reconciliation, expressed in the life, work, death, resurrection, ascension, intercession and parousia (second coming) of Jesus Christ. But, we must give careful and vigilant attention to our worship practices and reflections. We absolutely must.
The second topic I want to mention relates to Bob Webber's key to addressing what he saw as a "universal" worship crisis. (This comes from his book, Ancient-Future Worship: Proclaiming and Enacting God's Narrative.) Traditional worship, he said, "often feels dead, intellectual and dry, whereas contemporary worship seems loud, oriented toward the self, and not very uplifting." Now, Bob admitted that this analysis and his proposed solution were both "overly simplistic." Nonetheless, the solution is a good one, and a very helpful critique we can apply to help us advocate for renewed worship practices. Bob suggested that one solution to this crisis is to employ the lens of a taxonomy of three elements of, or ways of thinking about, worship: content, structure and style. Bob taught that the content of worship is the entirety of the story of God, the Gospel, and it is the non-negotiable core of Christian worship. Structure, he said, serves the content through proclamation and response, word and table, anamnesis and prolepsis. While he, again, admitted to being overly simplistic about structure, he declared this element of worship also to be non-negotiable. Bob went on to say that the third element, style, is important, but not as important as content and structure. It is negotiable.
I want to suggest that this taxonomy of worship elements is not necessarily as hierarchical as I have thought in the past. I don't think style is as negotiable as Bob seemed to be indicating. I have become convinced that, at least in some contexts, the relevance of style is a significant missiological issue, a non-negotiable issue in worship.
Last month I had the privilege of spending some time with Dr. K. Rajendran, along with IWS' Coordinator of Missional Relations, Dr. Frank Fortunato. Dr. Rajendran is Associate Director of the Mission Commission for the World Evangelical Alliance. He is from India and was born into a Hindu family. During our meeting, Dr. Rajendran said, "You will never reach Hindus for Christ until you understand and employ the concept of bhakti in worship." Bhakti is intense devotion to, or intense love of God (whichever God you worship). Bhakti combines this intense love with a sense of participation through story-telling and epic poetry, ecstatic singing, chanting, meditation, service to others, vigils, etc.  It affects all of Hindu culture, religious and secular! One author wrote, "Bhakti offers the possibility of religious experience by anyone, anywhere, at any time." Dr. Rajendran said, "the relevance of style is a significant missiological issue, a non-negotiable issue in worship."
Asbury Seminary President and Missiologist Timothy Tennent writes about Herbert Hoefer's book Churchless Christianity, describing a phenomenon in Tamil Nadu in southern India: "There are devoted followers of Christ who have not joined a visible Christian church, and, indeed, remain identified with the Hindu community. They call themselves Jesu bkakta—devotees of Jesus."[1] He goes on to say parenthetically, "Typically, Hindus accept people in their community who worship Jesus, even exclusively, within the larger framework of Hinduism." Notice the emphasis is on devotion: "Jesu bhakta," those who are directing bhakti toward Jesus Christ.
In Acts 17:22-33 we read this:
So Paul, standing in the midst of the Areopagus, said: "Men of Athens, I perceive that in every way you are very religious. For as I passed along and observed the objects of your worship, I found also an altar with this inscription, 'To the unknown god.' What therefore you worship as unknown, this I proclaim to you.

The God who made the world and everything in it, being Lord of heaven and earth, does not live in temples made by man, nor is he served by human hands, as though he needed anything, since he himself gives to all mankind life and breath and everything. And he made from one man every nation of mankind to live on all the face of the earth, having determined allotted periods and the boundaries of their dwelling place, that they should seek God, and perhaps feel their way toward him and find him. Yet he is actually not far from each one of us, for 'In him we live and move and have our being', as even some of your own poets have said, 'For we are indeed his offspring.'

Being then God's offspring, we ought not to think that the divine being is like gold or silver or stone, an image formed by the art and imagination of man. The times of ignorance God overlooked, but now he commands all people everywhere to repent, because he has fixed a day on which he will judge the world in righteousness by a man whom he has appointed; and of this he has given assurance to all by raising him from the dead."

Now when they heard of the resurrection of the dead, some mocked. But others said, "We will hear you again about this." So Paul went out from their midst.
I have two observations from this passage:
Paul connects with the Athenians by quoting two of their own poets, Epimenides and Aratus. He makes a heart connection to the Athenians.
In v. 27, rational Paul states that all humankind was made to "seek God, and perhaps feel their way toward him and find him." Feel? The sense here is like groping in the darkness.
All of this suggests that perhaps heart devotion plays a prominent role in worship as we are drawn to God. Perhaps this devotion of heart, this bhakti, really is a significant missiological issue, wrapping its fabric around the content and structure of our worship, reinforcing the truth of the Gospel.
Please don't get me wrong—truth is truth.  Jesus is Lord, and at his name "every knee should bow, in heaven and on earth and under the earth, and every tongue confess that Jesus Christ is Lord to the glory of God the Father" (Phil. 2:10-11). But as worship leaders, we have the responsibility to consider the importance of style, seeing it contribute to the proclamation of God's story of reconciliation in Jesus Christ.  As James K.A. Smith has written in "Desiring the Kingdom":
The liturgy is a "hearts and minds" strategy, a pedagogy that trains us as disciples precisely by putting our bodies through a regimen of repeated practices that get hold of our heart and "aim" our love toward the kingdom of God. Before we articulate a worldview, we worship. . . . Before we theorize the nature of God, we sing his praises. . . . Before we think, we pray. That's the kind of animals we are, first and foremost: loving, desiring, affective, liturgical animals who, for the most part, don't inhabit the world as thinkers or cognitive machines. . . . My contention is that given the sorts of animals we are, we pray before we believe, we worship before we know—or rather, we worship in order to know.[2]
Let us return to the first issue I mentioned, the Pew Forum issue, the increase in "nones". Earlier, I stated that worship renewal can and will reverse this human-centered focus on money, power, rules and politics by advocating for Gospel-centered worship which primarily remembers and celebrates God's great story of love, redemption and reconciliation, expressed in Jesus Christ.
I think Bob Webber was correct—we are boring our congregations and/or engendering a self-centered narcissism and/or perpetuating the imperialism of Western styles.  We need to be about the business of proclaiming and celebrating the Gospel of God's reconciling work in Jesus Christ through multiple styles, relevant styles, that nurture devotion and participation in the fullness of the life of God. We must know the heart sounds of our congregations, and the heart sounds of our cultures.
And we must be prophetic. America is becoming a minority nation with no single prominent majority ethnicity. Dr. Tennent wrote, "The dramatic growth of Christianity in Asia, Africa, and Latin America is summed up in one striking statistic: If the current trends continue, by the year 2050, six countries in the world will each have 100 million Christians. And only one of the six—the United States—will be located in the industrialized West."[3]  The church is increasingly multi-cultural! While the Gospel is transcultural, our worship expressions proclaiming the Gospel should be more and more multicultural, showing the diversity of the Body of Christ.
We must touch the hearts of our congregations with the story of God wrapped in the stylistic language of the people who are there and the people yet to come. Style may be negotiable, but the relevance of style is non-negotiable as it wraps the content and structure of Christian worship into a cultural call to intense devotional commitment to follow Christ and with him be poured out for the life of the world.
_____________________________
---
[1] Timothy C. Tennent, "The Hidden History of Insider Movements," Christianity Today, January/February 2013, 28.
[2] James K. A. Smith, Desiring the Kingdom: Worship, Worldview, and Cultural Formation (Grand Rapids, MI: Baker Academic, a division of Baker Publishing Group, 2009), 33, 34, emphasis mine.