Rebecca Abbott, D.W.S., Xi 2010
In September, Rebecca presented a lecture at Kenyon College titled, "The Cambridge Movement and the Reclamation of the Gothic in English Churches." This summer she will present a sectional on "Hymns for a Crisis: Communal Preparations for Small to Large Calamities" at the Hymn Society National Conference, July 13-17, in Columbus, Ohio. Rebecca is adjunct professor of organ at Mount Vernon Nazarene University, Mount Vernon, Ohio.
James Altizer, D.W.S., Mu 2008
Jim continues to produce effective teaching and resources on worship. Check out his recent video on embracing sacred time, "Got Time for TIME?" His newly published book, The Making of a Worship Leader, is receiving positive review.
Kai Ton Chau, D.W.S., Pi 2011
In February, Kai Ton presented at the ACDA Central Division Conference in Cincinnati, Ohio on the topic, "Church Choir Reimagined: Priestly, Prophetic, Pastoral, and Participative." Using the new hymnal Lift Up Your Hearts as a tool, the session explored how a church choir could be more participative in worship services through praise, prayer, proclamation of the Word, responding, and benediction/sending.
Kai Ton was one of the featured interviewees and his students at Kuyper College the featured teaching choir for the recently released DVD, Christian Music from Asia: The Legacy of I-to Loh.
William Eichorn, D.W.S., Alpha 2002
I'm enjoying my 29th year as Minister of Music and the Arts at St. Bartholomew's Episcopal Church in San Diego, where I direct nine ensembles including the fifty-voice adult choir and a string ensemble. I will be taking a group of singers to France this summer, which will be my eight such tour. We will be worshiping in Taize and going to Alsace, the Champagne regions and Burgundy.
Clayton Faulkner, D.W.S., Rho 2012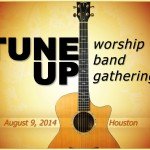 Clayton is organizing and hosting a conference called TUNE UP worship band gathering scheduled for August 9 in Houston. 125 people representing 28 congregations participated in last year's gathering. Click on the link for details and to read about last year's event. Clayton is Director of Worship, Music, and Technology at Faith Lutheran Church in Bellaire, TX.
Mick Gilliam, D.W.S., Omicron 2010
Mick has relocated from Anderson, Indiana to Boise, Idaho where is the full-time Worship Pastor at Cloverdale Church of God.
Sam Green, AGCWS, Beta 2004 (Ed.D. Tennessee State University)
Sam was diagnosed with Acute Myeloid Leukemia over 4 years ago. He praises God for his abundant grace during this journey in his stirring blog post on the fourth anniversary of his diagnosis. He recently shared this update with me.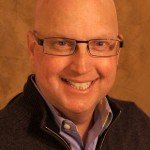 "To my fellow worship leaders: Having gone through my health journey, the songs that I lead in worship are now so much more personal. When I lead a song about the Healer, I know that God is at work and that healing is real. When I lead a song about feeling hopeless, I relate to several times in the middle of the night when I experienced that hopelessness. When I lead songs about grace, I can truly testify to how gracious our Father is and that He does not leave us or forsake us. One lesson I especially learned is "compassionate presence."  I learned that even as ministers it can be difficult to minister to those in need, but that by simply being present God's grace is poured out in unfathomable ways. I looked forward, for instance, to my pastor's weekly visit. The simplicity of him just being there ministered in a marvelous way. That has helped to transform my own compassion for people I minister to and students I work with at the university. I would not desire to go through the journey again, but the man and minister I am today is so much more real than who I was prior to being diagnosed with cancer. God is alive and at work among His people."
Sam is Professor of Music and Director of the Praise & Worship Program at Trevecca Nazarene University in Nashville, TN.
Brian Hedrick, D.W.S., Nu 2008
Check out Brian's new Website that focuses on instrumental music in Christian worship. Are you aware of his book? It's The Biblical Foundations of Instrumental Music in Worship: Four Pillars. Brian is the Minister of Instrumental Music at Johnson Ferry Baptist Church in Marietta, Georgia.
Heather Hood, D.W.S., Gamma 2003
Heather recently joined the adjunct faculty for the new Music Ministry degree at the University of Northwestern, St. Paul. She is teaching an introductory course on music ministry (primarily theology of worship) and the course Music Ministry Administration. Heather is in her 28th year as Minister of Worship and Music at Christ Presbyterian Church in Edina, MN.
Khiet Lin, D.W.S. Sigma 2013
Khiet was the speaker at the March 2014 Annual Choir Retreat of Mississauga Carmel Mandarin Alliance Church, Mississauga, ON, Canada. The topic was, "Choir: The Fruit of Lips that Comes from the Bottom of the Heart." Khiet explains, "Sessions examined the ministry of the priest, the sacrifices in the book of Leviticus, and 1 & 2 Chronicles teachings on the ministry of the choir. We also examined the tabernacle, the temple, and the Psalms to learn the voices of proclamation, confession, assurance, praise, prayers and encouragement in worship. Everyone responded positively to the study." Last August Khiet had surgery to remove the right side of her thyroid where there was a malignant nodule. She praises God that the procedure was successful and her voice range has nearly completely returned. Khiet is a music teacher, and also serves at Newmarket Chinese Alliance Church in Newmarket, ON, Canada.
Genilyn McCaffery, D.W.S., Tau 2012
Genilyn was honored by the Christian Standard magazine in a list of young leaders in the Christian Churches and Churches of Christ. View the feature article. Genilyn is Professor of Worship Ministry at Manhattan Christian College in Manhattan, KS.
Todd Marshall, M.W.S. candidate
"When I was at IWS in January for my first semester in the MWS program, I was simultaneously following a call from the Lord to launch a full-time ministry of preaching and teaching on worship. I have been a full-time worship arts pastor for the last 28 years and was in my most recent congregation on Long Island, NY for 13 1/2 years. We left New York on February 2 to move to the Twin Cities in Minnesota where we are basing the ministry—worship428. Built on Isaiah 42:8, my ministry focuses on the battle for biblical worship. It's a message for congregations with a separate teaching for worship teams and leaders. The teaching at IWS is already deepening and broadening this message and I am grateful and blessed."
Claire Partlow, D.W.S., Sigma 2011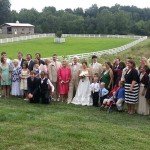 "A dream come true: I have begun teaching "The Emergence of Christianity," an introduction to the New Testament course at the Saint Leo University (a Roman Catholic institution) campus in Fort Eustis, VA. A requirement for all students, this course comes with a standard syllabus; but, I can hardly wait to add a session on "Worshiping Communities' Contributions to the Emergence." I also continue to serve on our adult education team at King of Glory Lutheran here in Williamsburg, VA.
"To keep my feet in the worship world, I am again serving on the team planning a contemporary worship conference for the Southeastern District of the Lutheran Church—Missouri Synod.
"In the family, we Partlows have welcomed a new daughter, wife of son, Jim, last August, and we await two new grandbabies (#s 14 and 15) next summer."
Gayle Pohl, M.W.S., Zayin 2010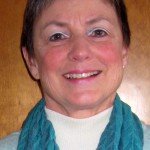 "I am now serving as Minister of Liturgy & Music for St. Alphonsus Parish in Grand Rapids, MI, which is served by the priests from the Redemptorist order whose purpose is to follow the example of Jesus Christ, the Redeemer, by preaching the word of God to the poor. The parish provides a food and clothing pantry, free meals two days a week, free tax service to anyone who needs it, as well as numerous service projects.
"I have been on a breast cancer journey since November 19, 2012. I have gone through three different kinds of chemotherapy, 6 1/2 weeks of radiation, and am currently receiving a Herceptin infusion every three weeks that should be finished at the end of May. I will have breast reduction and reconstruction surgery in June. Currently the biggest side effect is fatigue. God has been so gracious and given me a very supportive parish and He has allowed me to continue my ministry. Praise be to God!"
William Price, D.W.S., Gamma 2004
"In 2007, I was asked by the elder board to become our church's first executive pastor. I hired a second worship pastor and continued to lead the traditional service (choir and orchestra) throughout my time here at Autumn Ridge Church in Rochester MN, but my primary responsibility has been to lead a staff of 10 pastors and provide organizational leadership to a church of 2000, freeing the senior pastor to focus on his gifts of preaching and pastoral care.
"The second worship pastor recently resigned and I'm moving back into my full-time role as worship pastor. I've learned a lot and I think have helped the church be better organized, but we've grown to a place where the church needs more than a part-time executive pastor. We'll probably be looking for two additional staff members in the very near future: an executive pastor and a worship pastor with theological training (IWS style!) who can lead the contemporary service. We want to be on the cutting edge of what Dr. Webber called ancient-future worship."
Merril Smoak, D.W.S., Alpha 2002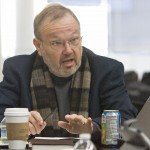 "The IWS experience continues to impact my life and ministry, especially in leading our church in worship renewal concerning the Christian calendar and a new vision for arts in the church. In planning for our 2007 Good Friday service, I asked five artists in our congregation to create original works of art on the theme of the cross. Their art was placed on the platform and incorporated in the worship service along with music, drama, scripture reading, and reflection. To my amazement, after the service ended, the congregation immediately rushed to the front to view the art up close. Out of that experience, Christ Centered Art was born.
"Christ Centered Art is an annual event for which Tri-Valley Christian artists create original works based upon biblical themes: 2009—Holy Week, 2010—Pentecost, 2011—Let All Creation Praise the Lord (Ps 148), 2012—Parable of Jesus (Mt 13), 2013—Creation (Gen 1 & Col 1:15-20). This year's theme is Celebrate the Resurrection (Lk 24). During the show weekend, the front of our church is turned into an art gallery. Art demonstrations, art-related lectures and worship times incorporating art are part of the event. Last year's Christ Centered Art Show involved 33 artists from Tri-Valley churches.
"The seeds for Christ Centered Art were nurtured in a four-fold(!) revelation: God created me to be a visual learner, God speaks to us through colors and shapes, God inspires artists to create,  and the IWS experience (thank you Bob!)."
Last June, Merril celebrated 35 years of ministry as Associate Pastor of Worship and Music at Trinity Church, Livermore, CA. Merril is also Dean of the College and Professor at Jubilee College of Music, Olivet University, San Francisco.
Robert Stuberg, D.W.S., Kappa 2007
"I just returned from nearly a month in Tanzania. During the first week, I taught music at Mwika Lutheran Bible College and lived in faculty housing. The teachers and students do so much with so very little.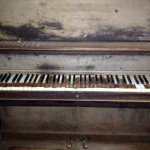 I remember my undergraduate days at Concordia College in Moorhead, MN where we had a Steinway in every practice room. The music students at Mwika have two pianos, one of which was built around 1900 and the keys are completely worn through—not just the ivory, but completely through the key. There is a respectful but pastoral relationship between faculty and students that was something very beautiful to experience. The students endearingly called me "baba" (Daddy) less formally or "Dr. Robert." The rest of my time in Tanzania was spent co-leading a Vision Trip with members of my congregation. We visited schools, hospitals, orphanages, and other ministry sites and projects of the church in Tanzania. We were the weekend guests of members of a local congregation, staying in their homes.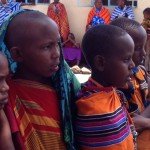 We were tourists for a few days on safari to Ngorongoro and Serengeti National Parks. If you feel you might be called to participate in the ministry of the church in Tanzania or have some time to help teach at Mwika Lutheran Bible College, or if you are just curious, please email me."