By James R. Hart, D.W.S.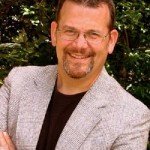 Do you not know that in a race all the runners run, but only one receives the prize? So run that you may obtain it. Every athlete exercises self-control in all things. They do it to receive a perishable wreath, but we an imperishable. So I do not run aimlessly; I do not box as one beating the air. But I discipline my body and keep it under control, lest after preaching to others I myself should be disqualified (1 Co 9:24-27 ESV).
As a musician, I have to practice every day. As the old saying goes, "If you don't practice for one day, you know it; if you don't practice for two days, everyone in the ensemble knows it; if you don't practice for three days, everyone in the world knows it." Practice makes permanent; correct practice makes perfect. Well, not really—actually correct practice helps the musician to improve, becoming hopefully better than before.
Currently, the IWS administration is completing our self-study for reaffirmation of accreditation with the Association for Biblical Higher Education. Accreditation is a peer evaluation and certification process that assures the quality of an institution's educational offerings. Our Director of Assessment and Planning, Dr. Steve Huntley, is patiently and competently leading us through this process of evaluation, benchmarking IWS against other similar higher education institutions and helping us to identify areas of achievement and areas of needed improvement. Maintaining and growing the quality of our educational offerings requires practice, helping IWS to improve, becoming hopefully better than before.
The accreditation process is much like Lent. In Lent we practice disciplines that help us to "improve" our Christian lives, becoming hopefully better than before. Or, more correctly stated, the disciplines of Lent contribute to our growth in Christ-likeness as we "practice" prayer, fasting and alms-giving. These disciplines don't make us more holy or more faithful, but, rather, they assist us in denying ourselves and taking up the cross of Christ and following him, identifying with his sufferings and participating in his death, resurrection and ascension. In following Christ in this way, we have the opportunity once again to set things right with God, ourselves, each other and the world.
In Lent we are called to keep practicing for an eternity of growing in Christ-likeness. Thanks be to God!