From the Editor: Anamnesis–Blast from the Past of a Different Sort
By Kent Walters, D.W.S.
In 2005, the early days of the IWS Newsletter, the publication was without a fitting name. Doris Borchert suggested a Name the Newsletter contest. The winner was Nyle Sexton (MWS Aleph 2004, DWS Lambda 2007). Other less serious though creative submissions included, The Jim-Bob U. Wag, The Truth Four-Fold, and The IWS (I'm Weally Smart) Times.
The title is appropriate and meaningful.  Anamnesis means to remember. Newsletter content is intended to stir the memory and reconnect us with people and events rooted in our past. But, as you know, the Greek term, anamnesis, is much richer in its biblical usage and etymology. Translated "remembrance" ("Do this in remembrance of me," Lk 22:19), the term is more active than simply recalling. Laurence Stookey explains: "For ancient Jews and early Christians . . . remembrance was a corporate act in which the event remembered was experienced anew through ritual repetition. To remember was to do something, not to think about something. . . . [The intention is that we] actively participate–and in the participation experience anew for ourselves the presence of the living Christ among us" (Eucharist: Christ's Feast With the Church, 28-29).
The telos of participation is change. In his discussion of anamnesis during the January 2014 worship seminar, John Witvliet contended that "it is not just the event that we call to mind, it's the fact that those events shape our identity." Here is John's definition of anamnesis: "To savor the identity-shaping significance of key events–past, present or future." Listen to this short audio clip [1:31] from the January 2014 seminar in which John describes the significance of biblical anamnesis.
It is my prayer that this edition of Anamnesis will enable you to savor the life-changing work of Christ in you through IWS–each memory a small but significant taste of glory in the lavish storehouse of redemptive history.
In case you missed the online posts of resources from the June 2014 Session, here are a few links for your inspiration and edification:
June session audio, Darrell Harris chapel talks, Hawn seminar audio, June session photos, June session worship bulletins.
The Lord be with you!
By James R. Hart, D.W.S.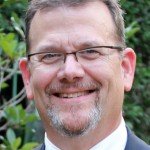 G.K. Chesterton famously quipped, "We do not really want a religion that is right where we are right. What we want is a religion that is right where we are wrong."[1]
In the past year I have reviewed worship curricula in various Evangelical colleges, universities and seminaries, and I have noticed in many schools a lack of coursework in the historical development of Christian worship. Sometimes it is missing altogether. I suspect this omission is not an accidental oversight, but rather intentional. I suspect this reveals an individualistic, sectarian, even separatist ecclesiology. I suspect there may be a privileging of biblical theological study that is divorced from history either through at best a disinterest or a neglect, or at worst a distrust or a blatant disregard of the authority of history, tradition and the wisdom of the Church. I suspect that in the biblical and theological study of worship in some Christian higher education institutions, there is possibly a hubristic approach to scriptural interpretation that is decidedly and determinedly a-historical and perhaps in some cases anti-historical. [Read more . . . ]
In Memoriam: Dr. Tamara Albrecht
The IWS community grieves the passing of Tamara Albrecht (DWS 2013, Upsilon). Tamara persevered in a battle with cancer, which she survived by the grace and strength of God, to complete her doctorate. Then, without warning, she peacefully entered eternity in her sleep on July 15, 2014.
Many who were touched by Tamara's life are posting tributes on a Facebook memory page. One friend says a prayer by Thomas Merton taped on the dashboard of Tamera's car has been an ongoing source of blessing. She copied it and continues to use this prayer,
A Prayer by Thomas Merton

My Lord God, I have no idea where I am going. I do not see the road ahead of me. I cannot know for certain where it will end. Nor do I really know myself, and the fact that I think I am following your will does not mean that I am actually doing so. But I believe that the desire to please you does in fact please you. And I hope that I have that desire in all that I am doing. I hope that I will never do anything apart from that desire. And I know that if I do this you will lead me by the right road though I may know nothing about it. Therefore will I trust you always though I may seem to be lost and in the shadow of death. I will fear not, for you are ever with me, and you will never leave me to face my perils alone. Amen.
Since 1987, Tamara had been an instructor in the Department of Music at Emory University, Atlanta, Georgia. A beautiful tribute and history of Tamara's life is published by the Emory Campus News Center.
Click here to read a tribute on behalf of the IWS community.
By Constance Cherry, D. Min., Professor, DWS 702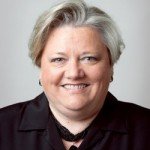 I grew up in a pretty conservative household. It wasn't radically fundamentalist or anything, but we did live by the standard behavioral codes most mainstream evangelicals held to at the time—no drinking, playing cards, or dancing. Movies were borderline. As a youth, I could follow the rationale behind the prohibition of drinking, but as for the problem with cards and dancing, well, I was at a loss. Nevertheless, it wasn't a huge deal because it didn't really affect me personally, that is, until a boy invited me to the prom. Suddenly the idea that Christians shouldn't dance became very irrational. My budding gifts at logic were tested and found wanting, at least from my parents' perspective. So after numerous attempts to challenge the "no dance rule," the answer remained the same: "tell Randy thank you for the invitation, but we don't dance."
Thanks for the invitation, but we don't dance. I wonder whether these same words aren't often spoken by worshipers to Jesus Christ when he invites us to the dance—the dance of worship. [Continue reading . . . ]
Books Recommended By IWS Faculty
Course readings change over time, and IWS alumni are always eager to get updates on the teaching resources currently being used and recommended by IWS faculty. The faculty was asked what books they have added to their required reading lists along with other titles they highly recommend. As you check out the list, remember to visit the IWS Online Bookstore or IWS Amazon when ordering. Books are discounted on both sites, plus each purchase helps IWS. And, do not forget the IWS Bibliography, which remains one of the most comprehensive source lists on worship texts. It is updated regularly by our bibliographer, Dr. Mark Torgerson. [Continue reading . . . ]

Another Great Resource
The ATLASerials® database is an online full-text collection of major religion and theology journals used by libraries, librarians, religion scholars, theologians and clergy. ATLAS provides coverage of more than 262 journals containing more than 457,700 records.
IWS alumni may access this database through your IWS Moodle account.  Log into your Moodle account and click on the "All Alumni" group where you will find log in instructions for alumni.
The following tutorials give a basic understanding for beginning to searching in the ATLA Serials database.
Basic Search Tutorial (3 minutes)
Advanced Search Guided Style (3 minutes)
Creating a Search Alert (2 minutes)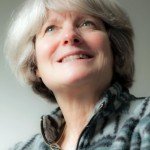 Grace Episcopal Church in Orange Park warmly greets friends old and new with the phrase, "Welcome home!" Alums experience that and more when they return to IWS for Commencement, a worship seminar, or to worship in chapel or a practicum service. Beyond the warmth of community, being back on campus is often an experience of anamnesis that is deeply personal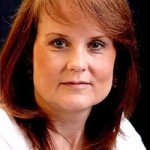 because of the transforming work of Jesus Christ that is not atypical in the IWS journey. Here are testimonies from two alums who were back on campus in June. Janie Blough and her husband Neal serve at the Paris Mennonite Center in Saint-Maurice, France. Martha Garmon is Minister of Worship and Music at Prince of Peace Lutheran Church in Palatine, IL.  [Read more . . . ]
This article includes updates from IWS alumni (Rebecca Abbott, Pi 2010, Kai Ton Chau, Pi 2011, Danny Chu, Pi 2011, Kenton Lee, Pi 2010, Greg Magruder, Pi 2012, Jeremy Perigo, Chi 2013, Carl Peters, Beta 2003, Stan Pylant, Pi 2010, Rob Still, Beth 2007, Steve Tice, Chi 2013, and Jonathan Vinke, Ayin 2014) and faculty/staff (Jeff Barker, Constance Cherry, Lester Ruth, Dan Sharp, Darrell Harris/Bob Webber, and Greg Wilde).
[Click here to read the details.]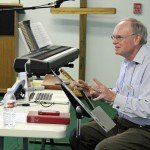 "The seminar I led . . . at IWS was a pure delight" (Michael Hawn, June 2014).
Seminar attendees encountered a rich variety of worship songs from across time and around the world in a musicological and theological journey led by Michael Hawn in his two-day seminar, You Are What You Sing: Spiritual Formation Through Congregational Song. The seminar examined what Hawn has categorized as seven streams of congregational song that shape the North American church. Reflecting musical style and distinct theological themes, these streams provide an overview of Christian piety in North America.  [Read more . . . ]
January 2015 Seminar with Carla Waterman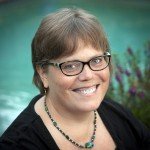 Anticipation for the January Worship Seminar, January 12-13, 2015 is already growing! When I announced the speaker for the January seminar during the June event, the response among the alumni was enthusiastic. Of course! Many have been impacted by the teaching of former IWS faculty member Carla Waterman.
Seminar title: Authentic Lament! Deep Calls to Deep in Personal and Communal Prayer
Description: Wearing the name of one's shame and redemption is a powerful primer for prayer. The Psalms of the Sons of Korah ring with the dual realities of rebellion, isolation and restoration.  Their poignant poetry sets important stakes in the ground of embodied Christian prayer.  Our resources for prayerful worship would be noticeably diminished without "How lovely is your dwelling place, O Lord of Hosts" (Psalm 84), "Be still and know that I am God" (Psalm 46) and, "as the deer pants for flowing streams, so pants my soul for you, O God" (Psalm 42-43).
In this seminar, we will encounter biblical lament through the lenses of the Sons of Korah. With a focus on the central themes presented in Korah's lament psalms, we will ponder the movements of persons and communities as they pass from plea to praise, from isolation to intimacy, from disconnection to authentic engagement with God.  On day one we will focus on a practical guide to engaging in and leading others in prayers of lament. On day two we will be invited into Psalm 42-43 and walk this path of lament together.
Seminar Objectives:
to explore the Sons of Korah and their Psalms of Lament
to discern authentic prayer leadership in prayers of lament
to perceive lament's role in shaping our souls in Christ, on mission
to linger inside Psalm 42-43 as an exemplar of biblical lament, exploring the spiritual postures of holy memory, imaged despair, anticipatory silence and visioned joy along lament's journey
Session details and registration information will be available October 1. Plan now to "come home" to IWS for this event, January 12-13, 2015. In the meantime, the following article may serve as an appetizer!
By Carla Waterman, Ph.D.
Their role was to encircle the tent. The Levites were to be human insulation: both protecting the priests and the holy things from unclean contamination from without and protecting the people in the camp from holy retribution from within.
But Korah and his kin grew discontent with their tribe's role in Israel's communal structure and staged a rebellion against Moses.  Moses appealed to God, and God was decisive in his response. "The earth opened its mouth and swallowed them up, with their households and all the people who belonged to Korah and all their goods" (Nu 16:31,32). The end.
Or, perhaps, the beginning. "But the sons of Korah did not die" (Nu 26:11). [Keep reading . . . ]
Congratulations to the Class of 2014!
On Sunday, June 15, 2014, the sanctuary of Grace Episcopal Church, Orange Park, FL was filled for the 13th Commencement Service of IWS. The music was coordinated and led by Bob Johnson (D.W.S. candidate), Dr. Dan Sharp conducted the choir, the sermon, "The Audience in Worship," was delivered by Rev. Ted Schroder, Pastor of Amelia Plantation Chapel, Amelia Island, Florida, and the Rev'd Dr. Reggie Kidd was the Celebrant. (Listen to the commencement sermon. See the worship bulletin.)
42 graduates received their degrees: 29 D.W.S., 11 M.W.S., 2 A.G.C.W.S. To date, IWS has conferred 413 degrees.
See the Commencement 2014 News Article. Click on the photos below to see the full-size version. For additional photos of Commencement and the graduates, follow these links: 2014 Graduates Photo Gallery, June 2014 Session Photos.
Global Renewal of Worship Initiative
Twenty-five percent of the present student enrollment at the Robert E. Webber Institute for Worship Studies comes from Asia, Australia, Europe, Africa and South America. President Jim Hart and the IWS Board recently launched the GROW (Global Renewal of Worship) Center in order to connect with a growing global student body and to further implement the Institute's global involvement. The GROW Center is in keeping with the vision of IWS founder Robert Webber, who desired the Institute to be a global movement of graduate education to prepare servant leaders in worship renewal around the world. Two missionary DWS graduates, Frank Fortunato (serving with Operation Mobilization), and Nancy Nethercott (serving in Japan with TEAM), direct the activities of the GROW Center. Noted leaders in worship education serve on the advisory board.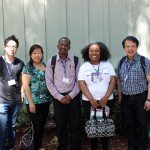 The main purpose of the GROW Center is to increase the number of high-impact global students studying at IWS who will influence worship renewal in their nations. To that end, we will connect with IWS alumni around the world, and build relationships with mission agencies, denominations, and immigrant communities in order to identify potential students.
The GROW Center desires to introduce IWS to churches and institutions, including educational institutions and accrediting associations, worldwide. IWS students and alumni can be a great help by connecting us to their networks. We currently have requests to conduct introductory worship seminars in Asia and Africa where the benefits of an IWS education will be presented.  For more information, please contact Frank Fortunato or Nancy Nethercott.
In 2009, Worship Leader published the feature, "We, Being Many, Are One: A Fresh Look at a Global Understanding of Worship." It includes an article by Frank Fortunato,  "Declare God's Glory: A Vision for Global Worship."
IWS Community Responds to Tragedy in Nigeria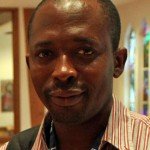 While Emmanuel Bileya (DWS candidate) was at IWS for the June 2014 session, he received word from his family in northern Nigeria that violent fighting between religious groups had broken out. Many buildings were burned down in the towns of Wukari and Ibi including churches, a mission hospital, and numerous houses. Some homes belonged to members of Emmanuel's extended family. When presented with an opportunity to help the Christians rebuild, individuals in the IWS community generously donated $700 for Emmanuel to take back to church leaders in Nigeria.
Having returned to Nigeria, Emmanuel visited several churches that had been destroyed. (See photos below.) It is still not safe to travel to some of the villages.
Emmanuel recently wrote, "I want to express my gratitude to the entire IWS community for their act of mercy and kindness, and identifying with me and my people in time of trouble. Thank you for your prayers and financial support. I shared it in the name of IWS."
Emmanuel Saba Bileya is a pastor and church planter in the Christian Reformed Church of Nigeria (CRCN), which has over 160,000 members. He has served as the coordinator of Theological Education by Extension (TEE) for CRCN and a member of the Board of Veenstra Theological Seminary, and is currently a teacher and Dean of Studies at the Christian Leadership Training College in Wukari, Nigeria.
Please pray for protection for Emmanuel, his wife and six children, his ministry, and for peace and justice to be restored in Nigeria. Praise God for the opportunity to train church leaders at IWS like Pastor Emmanuel who can encourage worship renewal in countries around the world.
Scholarship Fund Class Challenge

The Nun class won the Class Participation category with 75% involvement, and the Theta class won first place for total contributions to the Scholarship Fund. Congratulations to these classes!
Way to go, alumni! 43.4% of our alumni actively participated in giving to IWS this year! The national average for alumni giving the last two years is 13%, by the way. Thanks for helping make worship education possible for needy students around the world.  [Read more Class Challenge results here.]
By Lester Ruth, Ph.D., Professor, DWS 701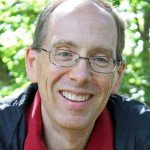 How Eastern Orthodox writers can help us write ancient new songs
Do you ever feel like you are stuck in a rut in your songwriting? Are your lyrics having  trouble getting beyond declaring that God is worthy, that he should be exalted, and that you love him?
All are true sentiments: God is worthy of our worship, he is rightly loved by us, and he truly is exalted. But do those ideas put our songs in danger of the musical equivalent of recycling? [Keep reading . . . ]