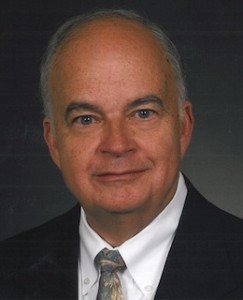 Trustee David Witt died on Wednesday morning, August 27, after suffering a debilitating stroke. He was 72 years old. David was a strong supporter of IWS, serving as the vice chair of the Board of Trustees, chair of the Audit Committee, a member of the President's Advisory Council for Excellence and as organist for the convocations and commencements.
David's career was in software development, working for over 30 years in upper management of IBM. He also served as an organist in churches throughout the country, most recently at Hayes Barton United Methodist Church. He also consulted with churches for organ renovation projects.
David and I met in 1989 when I hired him as the organist at Tyler Street United Methodist Church in Dallas. Little did I know that hiring him would result in a deep friendship that would last for 25 years. David was a most creative and skilled musician, a dedicated disciple of Christ, a committed husband, father and friend, and a wise counselor with vast experience in the corporate environment, the nonprofit world and the church.
He recently wrote a letter to the new rector of IWS' host church, in which he stated, "All liturgically valid forms of worship are held [at IWS], the singing is glorious, the preaching is by world-renowned ministers, and the students get to experience Ancient-Future worship in a magnificent space.…I can also say in my over 50 years as an almost full-time musician, the singing/music is God-centered and fabulous!" Quite often David told me of his sincere love and passion for the Lord's mission at IWS. I will sincerely miss his friendship, his counsel, his music, his servant attitude and his leadership.
A memorial service will be held on Wednesday, September 3 at Hayes Barton United Methodist Church in Raleigh, NC, with visitation the evening prior from 6 to 8 PM. Remembrances can be posted on David's obituary page or Facebook page.
Memorial contributions may be made in David's memory to IWS either by mail or online.
We will miss David deeply. Let us weep with those who weep, and let us join with David's wife Patricia, their daughter Susan, her husband Mark, and many family members and friends in releasing and commending David to the God of all peace and comfort: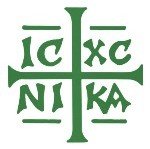 Into you hands, O merciful Savior, we commend your servant David. Acknowledge, we humbly beseech you, a sheep of your own fold, a lamb of your own flock, a sinner of your own redeeming. Receive him into the arms of your mercy, into the blessed rest of everlasting peace, and into the glorious company of the saints in light. Amen.