Alumni
Rebecca Abbott (D.W.S., Pi 2010)
Rebecca continues to home school her two young daughters in Mount Vernon, Ohio, and to engage in a wide variety of free-lance work, including most recently teaching Lutheran Sunday school children to sign the Nicene Creed and teaching organ at Mount Vernon Nazarene University. Special thanks to Rebecca for collecting updates from her fellow Pi alums for this edition of the newsletter!
Kai Ton Chau (D.W.S., Pi 2011)
Kai Ton contributed a chapter titled "Computer and Music Pedagogy" in the new book Digital Da Vinci: Computers and Music.
Danny Chu (D.W.S., Pi 2011)
After 12 years of pastoral ministry at Atlanta Chinese Mission Church North, Danny moved to San Diego in November, 2013 to serve as the Senior Pastor of Harvest Evangelical Christian Church. The church has a strong outreach ministry to college students and immigrant families. During his 2013 sabbatical, he taught courses in worship at seminaries in Taiwan and Russia.
Kenton Lee (D.W.S., Pi 2010)
Kenton is in his 34th year of active ministry as Worship and Fine Arts Pastor at Life Center in Tacoma, Washington. He is consulting with a seminary and a university on their worship emphases.
Greg Magruder (D.W.S., Pi 2012)
Greg is in his 14th year as Senior Pastor at Parkview Baptist Church in Gainesville, FL. The ministry includes work with at-risk children in local apartment complexes, an International Learning Center for teaching English, community gardens, and convergence worship.
Jeremy Perigo (D.W.S., Chi 2013)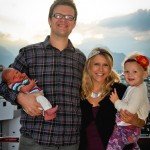 Jeremy and Angela have been based in the Middle East for the past six years where they have catalyzed a movement of prayer and worship with Burn 24-7 and have seen incredible breakthroughs in some of the darkest regions on the earth. In September of 2013, Jeremy joined London School of Theology as the Director of Music and Worship Programs where he lectures and leads the department. LST is the largest evangelical theological college in Europe. In addition to his work at LST, he continues to travel internationally bringing worship renewal in the pioneering ministry context. Jeremy's music as a saxophonist can be found on iTunes, Spotify and other music outlets.
Carl Peters (D.W.S., Beta 2003)
Carl will be guest speaker for a seminar, Ancient-Future Feast: The Lord's Supper from Foundation to Fulfillment, in Sacramento, Oct 3-4, 2014, sponsored by Epiclesis. Carl has served at Anchor Baptist Church, Lexington, KY since 2006, initially in worship and music roles and currently as Senior Pastor.
Stan Pylant (D.W.S., Pi 2010)
Stan serves as Minister of Instrumental Music and Senior Adults at First Baptist Church in Augusta, GA, where he oversees the orchestra and handbell choir as well as activities for and visitation to seniors. He plans to teach a worship seminar at his church in the fall of 2014.
Rob Still (M.W.S., Beth 2007)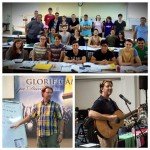 "Like many of you, I was inspired by Bob Webber and my IWS experience to explore the liturgical seasons more deeply. A fruit of that labor has been a devotional book I've penned for the season from Easter to Pentecost called Resurrection Power: 50 Days That Rocked The World. A Devotional Journey. It's an easy read for "newbies"–not academic. It might be something to go through with your team or small group." Rob maintains an active teaching ministry. This month (August 2014), he is teaching Practical Theology of Worship and Songwriting to some 50 students in the Romania School of Worship.
Steven Tice (D.W.S., Chi 2013)
Steve serves with the Navigators in New York City. This fall he will teach the 3-hour course "Worship Arts and Disciplines" at Alliance Theological Seminary at their downtown campus in Manhattan. The focus of the course is what happens in the Sunday gathering and how one practices that in a daily walk with God.
Jonathan Vinke (M.W.S., Ayin 2014)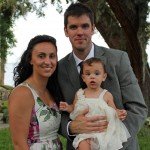 Jonathan recently accepted a position as Director of Worship and the Arts at New Grace Church, Fleming Island, FL. Jonathan says, "Along with working closely with Jim Hart, I look forward to integrating the foundations gained in my IWS education as well as my background in leading contemporary worship teams in the worship of this vibrant liturgical congregation."
Faculty
Jeff Barker, M.F.A. (Professor, DWS 702)
Jeff shares, "I taught the course "Restoring Story in Worship" at Regent College in Vancouver in May 2014.
Then, my friends and colleagues know that in the past couple of years I've fallen in love with the translation called "De Nyew Testament" (Sea Island Creole or Gullah). Between the IWS June 2014 session and Music and Worship Arts Week at Lake Junaluska Conference Center in North Carolina, I had a couple of free days. I drove up the coast along the Gullah Geechee Cultural Heritage Corridor.
I spent hundreds of dollars on books at the Sapelo Island Visitors Center and the St. Helena Island Penn Center. I spoke with many local citizens about my interest in the Gullah Bible. I took time out to enjoy some local cuisine at Gullah Grub (freshly caught grilled shrimp, just picked squash casserole, and Swampwater, which is the island name for an iced tea and lemonade beverage). I continue in my quest to find someone(s) who will translate some Old Testament stories."
Constance Cherry, D.Min. (Professor, DWS 702)
In May, Constance traveled to Leuven, Belgium to teach "Advanced Liturgy" in the Master's program of Evangelische Theologische Faculteit. She often connects with IWS alumni in her travels. In July, she presented at Oasis, a church music and worship conference sponsored by Campbell University Divinity School in Buies Creek, NC. She enjoyed North Carolina barbecue and a "mini IWS reunion" with Otis Autry (DWS candidate) and Domini Boling (MWS 2011) who live in the area. She also presented five workshops at Alleluia Conference of Church Music at Baylor University in July, and connected with several IWS grads who were in attendance: Sterling Allen (DWS 2010), Stan Pylant (DWS 2010), Dave Ellison (DWS 2002), and Nancy Ginsberg (DWS 2012). Visit her website, The Worship Architect.
Lester Ruth, Ph.D. (Professor, DWS 701)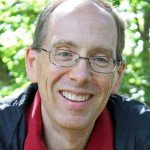 Lester was one of the plenary speakers at the National Worship Leaders Conferences in Centreville, VA (May) and Kansas City (July).  He gave a presentation at the Society of Vineyard Scholars in Ohio in the spring.  His article on previous attempts at the writing of the history of contemporary worship is published in the academic journal, Worship,  July 2014 issue.  For copies of various public presentations, see the link with that name at sites.duke.edu/lruth.  Follow @jl_ruth on Twitter for updates on research on contemporary worship. If you missed it in Worship Leader, see his article, "Go East, Young Songwriter, Go East."
Dan Sharp, D.M.A. (Professor, DWS 703)
Dan writes two daily devotional booklets each year, one from Advent to Epiphany and another from Ash Wednesday through Easter Sunday. They are available electronically or in hard copy form at fpco.org beginning in November 2014.  Each booklet includes texts following the lectionary (loosely), full-color art illustrations, and historic liturgical texts.
On the seventh anniversary of Bob's death, Darrell Harris posted a story on Facebook that initiated numerous posts of "Bob memories" from others. Darrell's story began,
I'm pretty sure it was the 2nd Sunday in Advent, 1997. I was in Chicago serving as a panelist for an Academy of Gospel Music event. I called Bob to see if he was available to attend morning worship and lunch together on Sunday. He asked, "Do you have the whole day free?" I did. "Let me plan the day!" he said. Who would have said no to that?
Check out the rest of Darrell's story and then peruse the list of memories it generated. You'll be inspired, and maybe you'll be prompted to add a story of your own.
Greg Wilde, D.W.S. (Professor MWS 502)
Greg reports that a recent house-building mission trip to Belize was a great success. His daughter Elin is now full-time at Nashota House Theological Seminary working with marketing and advancement projects. Greg recently became a member of the Board of Examining Chaplains for the Diocese of Milwaukee.