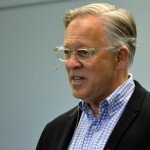 "What a privilege and joy to be at IWS! " (Mark Labberton, June 2015).
Seminar attendees were led by one who knows and lives the truth in the teaching during Mark Labberton's two-day seminar, "Worship That Shows and Matters."
Here are a few quotes from attendees:
Mark Labberton is fantastic. He was articulate, funny, challenging and inspiring. His topic was provocative and worship-altering. I would come back to hear him anytime.
The seminar tied together so many elements of Scripture, church life, discipleship and worship. Listening to Mark was highly enriching.
The seminar was exactly what I was hoping for. I'm thankful for my 6 1/2 hour drive home to process all that I've learned.
Excellent, powerful, convicting, hopeful. I loved it!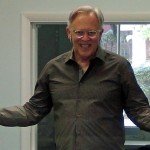 Mark Labberton gave this response after his first time on campus at IWS:
What a privilege and joy to be at IWS! When students lean into the content and the community like they do at IWS, the learning experience is transformative. I highly commend it for faculty and student alike.
Two alumni shared what it was like for them to "come home" to IWS:
I just returned from the June 2015 IWS Worship Seminar and am feeling energized for ministry in ways that I was not expecting. I should have known that would happen considering all that I gained from studying at IWS. But when I am away from the IWS environment for a period of time, I forget the power of the IWS experience. It's like having a blood transfusion for life and ministry at a fuller and richer level! (Heather Hood, D.W.S., Gamma 2003).
Heather Hood (center), Evie Martinez (right)

My expectations were high in returning to IWS. I can truly say that it was all I expected and more. It was a huge boost in my life, bringing physical, emotional, mental and spiritual renewal. The entire time was blessing on top of blessing. It was the best booster shot I could have imagined. I would encourage all alumni to make time to get recharged for ministry by coming to an IWS seminar. It will be the best investment you could ever make (Evie Martinez, D.W.S., Delta 2005).
 Audio and video files from the Labberton seminar session are available here.
See more seminar event photos here.