From the Editor: IWS Resources for Renewal
By Kent Walters, D.W.S.
One of the great advantages to an IWS education is the sharing of insights and resources for worship–personal and corporate. Faculty and students alike readily exchange tools and creative ideas that have contributed to renewing worship in their contexts. It's (almost) worth the cost of tuition! In addition, great music, Scripture presentations, prayers, etc., are experienced in our chapel and practicum services that add to the worship resources each session.
Practical and inspiring media resources are also created after every session that many of you seek out as a matter of practice. A faculty member recently asked me about certain audio files from an IWS worship seminar because this person downloads the mp3 files and listens via iPod on regular walks.
Take advantage of the useful tools that IWS produces for your motivation and equipping as a servant leader in worship renewal. Look at what is available, for example, from the June 2015 session:
Darrell Harris' chapel talks
Mark Labberton seminar sessions (sample video clip below)
Jim Hart's Presidential Address
Opening Convocation sermon by Dr. Emily Vermilya
Commencement Address by Rev'd Dr. Kyle Reese
Worship bulletins
You may search for past media resources here. Photo galleries are found here. Worship bulletins, articles and other resources are here. And there's more: library resources, extensive worship bibliography, Anamnesis archive, etc. Just check out the IWS website and peruse the drop downs at the top of the page. No doubt you already have "liked" and follow the IWS Facebook page and Twitter feed, right?
And, of course, this edition of Anamnesis is intended to inspire you as well. Most of the articles below appear in part, so be sure to click the links to access all the good info to be found here.

The Lord be with you!
By James R. Hart, D.W.S.
"Nil nisi te, Domine. Nil nisi te." ("Nothing but you, Lord. Nothing but you.") –St. Thomas Aquinas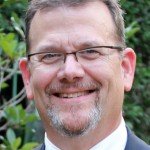 The late theologian and ethicist Stanley Grenz was a good friend of IWS. While his wife Edna worked on her doctorate at IWS, which she received in 2005, he would hang out on campus with us, eating meals, coming to chapel, sitting in classes. He was our first alumni seminar speaker. At Bob Webber's invitation, he gave the Presidential Address in 2003. In that memorable address he exclaimed, "Christian worship must be self-consciously Trinitarian and Christological." Sounds right, doesn't it? But what does it mean? I think perhaps Stan meant this: true Christian worship celebrates above all the Paschal mystery—the passion, death, resurrection and glorification of Christ—and in that celebration participates in the divine life of the Trinity. Being self-consciously Trinitarian embraces and even necessitates being self-consciously Christological. Let's explore this a bit. [Read more. . .]
By Jack Van Marian, D.Min.
Jack is a faculty member in the DWS program, co-teaching The Christian Year: Forming Congregational Spirituality. He is also Lead Pastor of Preaching and Teaching at Calvary Church in Edina, Minnesota.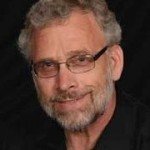 What time is it? We ask this question frequently. Knowing the time gets us to work on time; it shapes our decisions, and determines our activities. Knowing what time it is will also help us gain spiritually edifying insights. Take, for example, Luke's account of Zechariah's encounter with the angel of the Lord in the temple of Jerusalem at the time that Herod, king of Judea, did Rome's bidding in that region (Luke 1:5-25, NIV Study Bible 2011). The text is as follows: (vs. 8-10)
Once when Zechariah's division was on duty and he was serving as priest before God, he was chosen by lot, according to the custom of the priesthood, to go into the temple of the Lord and burn incense. And when the time for burnt offering of incense came, all the assembled worshipers were praying outside.
We then learn of Zechariah's startling encounter with the angel of the Lord standing at the right side of the altar of incense. The angel calmed Zechariah's frightened soul and said:
Do not be afraid, Zechariah; your prayer has been heard. Your wife Elizabeth will bear you a son, and you are to call him John. . . . He will bring back many of the people of Israel to the Lord their God. And he will go on before the Lord, in the spirit and power of Elijah, to turn the hearts of the parents to their children and the disobedient to the wisdom of the righteous—to make ready a people prepared for the Lord.
Here are a few observations. [Continue reading . . . ]
"Therefore encourage one another and build each other up, just as in fact you are doing" (1 Thes 5:11).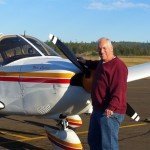 Stories from our students and alumni about renewal in their places of ministry are encouraging and motivating. An alum recently wrote, "I have thoroughly enjoyed reading the alumni updates. They refresh my memory of the irreplaceable times spent in study, worship and fellowship at IWS."
The following stories are examples of the renewing work of the Spirit through IWS: Jim Dodge (DWS 2008), Heather Hood (DWS 2003), Kendall Lord (DWS 2008), Kristen Mandrick (MWS 2015), Gary Matthews (DWS 2002), Dyton Owen (DWS 2009), Jonathan Roe, (MWS 2015), David Suum (DWS 2015), Sue Talley (DWS 2007), Jonathan Vinke (MWS 2014). [Read the stories . . . ]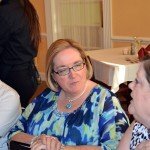 Alumni experience a sense of "coming home" when they return to IWS for Commencement, a worship seminar, or to worship in chapel or a practicum service. Beyond the warmth of community, being back on campus is often an experience of anamnesis because of the profound transformation that is not atypical in this place. Here are testimonies from two alums who returned to campus for the June 2015 Worship Seminar. Heather Hood has served as the Minister of Worship & Music at Christ Presbyterian Church (Edina, MN) since 1985. She is also on the faculty of the University of Northwestern–St. Paul, teaching classes in the Music Ministry degree program. She found the seminar event was "like a blood transfusion." Evelyn (Evie) Martinez and her husband Edwin are missionaries with One Challenge (OC International Ministries). They have been serving Spanish-speaking countries for 42 years focusing on evangelism and leadership development of pastors and worship leaders. Evie said the seminar event "was the best booster shot I could have imagined."  [Read more . . . ]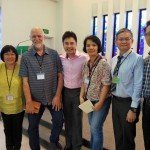 Updates from alumni, students and faculty keep our community informed and connected. This article includes news from Beth Argot, Jeff Barker, Constance Cherry, Paul Hansen, Mark Murray, Jeremy Perigo, Lester Ruth, Gabriel Statom, Rob Still, Emily Vermilya, Irene Wong and Vinnie Zarletti.  [Click here to read the details.]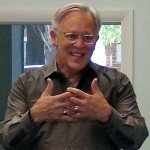 "What a privilege and joy to be at IWS! " (Mark Labberton, June 2015).
Seminar attendees were led by one who knows and lives the truth in the teaching during Mark Labberton's two-day seminar, "Worship That Shows and Matters."
Here are a few quotes from attendees:
Mark Labberton is fantastic. He was articulate, funny, challenging and inspiring. His topic was provocative and worship-altering. I would come back to hear him anytime.
The seminar tied together so many elements of Scripture, church life, discipleship and worship. Listening to Mark was highly enriching.
The seminar was exactly what I was hoping for. I'm thankful for my 6 1/2 hour drive home to process all that I've learned.
Excellent, powerful, convicting, hopeful. I loved it! [Keep reading . . . ]
Labberton seminar resources:
Media (audio and video files)
Seminar event photo gallery
Congratulations 2015 Graduates!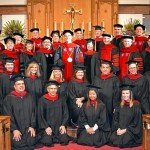 IWS celebrated our 14th Commencement Service 0n Sunday, June 14, 2015 in the sanctuary of Grace Episcopal Church, Orange Park, FL. The music was coordinated by Jessica Coleman (D.W.S. candidate), Dr. Dan Sharp conducted the choir, Judy Congdon (DWS 2013) was the organist, the sermon was delivered by the Rev'd Dr. Kyle Reese, Pastor of Hendricks Avenue Baptist Church, Jacksonville,  FL, and the Rev'd Dr. Reggie Kidd was the Celebrant. (Listen to the commencement sermon. See the worship bulletin.)
37 graduates received their degrees this year: 21 D.W.S., 14 M.W.S., 2 A.G.C.W.S. To date, IWS has conferred 447 degrees.
See the Commencement 2015 News Article. Click on the photos below to see the full-size version. For additional photos of Commencement and the graduates, follow these links: 2015 Graduates Photo Gallery, 2015 Commencement photos.
January 2016 Seminar with Jimmie Abbington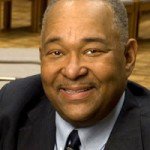 Dr. James Abbington, Associate Professor of Church Music and Worship at Candler School of Theology, Emory University, will be our January 2016 Worship Seminar speaker. Jimmie has served as a faculty member in our MWS program and is a good friend of IWS. He is a gifted musician and a skillful teacher. Details regarding the seminar are forthcoming, but be sure to save the dates: January 11-12, 2016 in the new IWS facilities :).
GROW Center Update
IWS launched the GROW (Global Renewal of Worship) Center to recruit high-impact global students who will influence worship renewal in their nations, and to support our international students (25% of the student body) and alumni in their ministries. Nancy Nethercott (DWS, Iota 2006) and Frank Fortunato (DWS, Psi 2013), are co-leaders.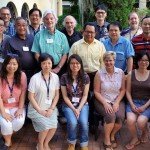 The GROW Center sponsors an international student gathering during each on campus session at IWS. 23 met this June at a lovely home on the St. John's River for a time to connect, relax, share vision and eat non-American food. They enjoyed Japanese curry and rice, Mediterranean couscous salad and Florida fruit. See the photo.
Nancy and Frank participated in the fourth GCoMM (Global Consultation on Music and Mission) event, held July 6-9, 2015 in Chiang Mai, Thailand. The theme was "Let All the Peoples Praise You, O God" (Psalm 67). GCoMM 2015 drew some 250 delegates from all the continents.
Frank wrote original music for Psalm 67 and led the responses to the plenary presentations that were based on the Psalm. He has been involved in various GCoMM events since 2003. Nancy taught a session on Worship and the Word: The Centrality of Scripture.
Nancy and Frank teamed up to teach a course on behalf of GROW: "Planning and Leading Biblical Worship Services." Sessions included principles of worship taught in various ways at IWS including the rhythm of revelation and response that governs worship planning. The class planned and led a worship gathering based on what had been taught. It was a meaningful time of worship through Scripture, songs, and "in between words" of transition and prayer. Mika, Nancy's friend from Japan, said that the practical nature of the teaching and being guided to DO what they had learned made the training more easily transferable to their home contexts.