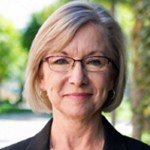 Beth Argot (DWS candidate) shares, "God very obviously called me to IWS to pursue a DWS degree, but I had no clue where he would lead me. The "next step" was provided in January 2015 when I was hired to chair a new B.A. in Worship Arts and Media program at Life Pacific College in San Dimas, CA. Stepping out in faith and temporarily leaving my family in Chicago, I have been commuting across the country to develop this unique program which combines music, arts, media and theology. It is an exciting place to be as I have been able to develop a program that both trains students in the biblical, historical and theological foundations of worship as well as equips them to serve the Church and community as Spirit-led worshipers and artists, able to serve beyond the constraints of denominational boundaries."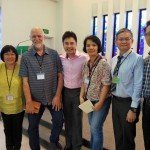 Jeff Barker, M.F.A. (DWS professor), spoke at the Singapore Worship Symposium 2015, which was presented by the Methodist School of Music in June. Yeo Teck Beng (DWS, Alpha2 2014) is the Principal of the school. Judith Laoyan-Mosomos (DWS candidate) is the Acting Director of Worship and Church Music at the school and was the organizing force behind the symposium, which drew participants from around the region, including the countries of Singapore, Malaysia, Australia, and Philippines. Jeff spoke on some of his favorite subjects: Story and Worship and the Presentation of the Bible in Worship. Throughout the week, his workshop students prepared scriptures for each of the eight worship services. (In the photo from the left: Sylvia Ooi (DWS, Kappa 2007), Irene Wong (DWS, Beta2 2015), Jeff Barker, Alan Lee (DWS candidate), Judith Mosomos (DWS candidate), Yeo Teck Beng (DWS, Alpha2 2014), Budianto Lim (DWS, Psi 2014).
Check out the videos of biblical performances that Jeff Barker has uploaded on YouTube. Great resources.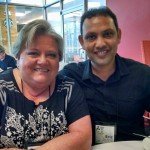 Constance Cherry, D.Min. (DWS professor), reports that several IWS students, faculty, alumni, and a trustee found moments for hugs and conversation at the July 2015 annual conference of The Hymn Society in the United States and Canada held in New Orleans. IWS folks included Rich VanVoorst, Eric Sarwar, Oida Harding, Michael Hawn, James Abbington, Melva Costen, and Constance Cherry. Of special note, James Abbington was honored as the latest Fellow of the Hymn Society and Dr. Melva Costen led an evening hymn festival on Negro spirituals at the St. Louis Cathedral in the French Quarter.
Coming soon! The Music Architect: Blueprints for Engaging Worshipers in Song, Constance M. Cherry, Baker Academic, forthcoming Spring 2016. Baker Publishing Group will release the third and final book in "The Worship Architect" series early next year. It is written for a wide variety of leaders who have responsibility for any aspect of music in worship—musicians, pastors, various artists, tech folks, hospitality teams, and more—to help them think about the use of music in worship today, especially congregational song. Chapters include the pastoral musician, the role of song in corporate worship, evaluating one's canon of song, finding a church's worship voice (contextualization), congregational song repertoire, the formative role of music in worship, leading songs, and more.
Paul Hansen (AGCWS, Eta 2005), reports, "I have been the pastor at First Christian Reformed Church, Artesia, CA four years now, and we have established the four fold pattern of worship as our foundation, the biblical narrative as our content, and worship as the singular activity from which all other ministries flow. All of this is due to the work of IWS."
IWS change of location. Yes, you have heard talk of this eventuality for some time now. President Hart will make an important announcement soon. Stay tuned!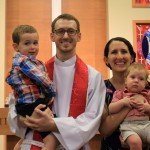 Rev. Mark Murray (IWS Director of Enrollment Management, DWS candidate) was ordained to the priesthood in the Anglican Church (ACNA) on July 11, 2015. The service took place at Church of the Redeemer in Jacksonville, FL. He and his wife Courtney are prayerfully discerning starting a new ministry in the urban core of Jacksonville.
Jeremy Perigo (DWS, Chi 2013) chimes in on worship in the UK in the Hope for the Future video from the February 2015 Worship Consultation on the Future of Worship in the UK at London School of Theology where he is the Director of Music and Worship Programmes & Lecturer in Worship.
Lester Ruth (former DWS instructor). What was it like to be an American Methodist when Francis Asbury was alive? Thanks to the Christian History Institute, you may follow the link to read Lester's article, The "Church of the Horse."
Gabriel Statom (DWS, Zeta 2005). Gabe's book, Practice for Heaven: Music for Worship that Looks Higher, was released this year by Wifp and Stock Publishers. He is Director of Music at Second Presbyterian Church, Memphis, TN.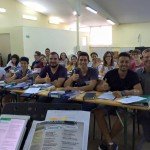 Rob Still (MWS, Beth 2007) spent most of July in Hungary and Romania on his 15th missions trip to Eastern Europe where he has been leading worship and training worship leaders. His website includes a description of this ministries as well as photos and video clips. Rob is pictured at the right with one half of his theology class at the School of Worship in Timisoara, Romania. Rob's Facebook page.
Emily Vermilya (DWS, Phi 2012, MWS, Vav 2009, MWS professor) and Constance Cherry attended an ethnodoxology course in July held at Liberty University led by members of the International Council of Ethnodoxologists in preparation for the course's first offering at Indiana Wesleyan University in 2016.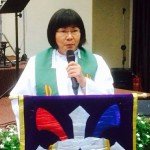 Irene Wong (DWS, Beta2 2015) was ordained to the ministry on July 25 by the Basel Christian Church of Malaysia in the Rainfield Basel Christian Church, Kotakinabalu, Sabah, East Malaysia. After teaching in Sabah Theological Seminary, Irene began pastoring full-time this year at Tanjung Basel Christian Church, a bilingual congregation, in Tawau in the eastern part of Sabah.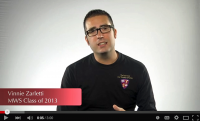 Vincent Zarletti (MWS, Mem 2013, DWS Candidate) shares, "Beginning this fall, I will be Assistant Professor of Worship Arts at North Central University in Minneapolis, MN. It is an amazing opportunity to have a full-time teaching position at my alma mater. In addition to overseeing two contemporary worship bands, the Chapel Worship Choir, and music internships, my yearly class load will include Principles of Leadership in Worship Arts, Historical Foundations of Music in Worship, and Theology of Christian Worship. The theology class was designed by David Pedde (MWS, Beth 2006) and has been taught by David Collins (DWS, Sigma 2011) for several years. I am honored to be third in the line of IWS-educated professors to teach worship at NCU."