Therefore encourage one another and build each other up,
just as in fact you are doing (1 Thes 5:11).
Stories from our students and alumni about renewal in their places of ministry are encouraging and motivating. An alum recently wrote, "I have thoroughly enjoyed reading the alumni updates. They refresh my memory of the irreplaceable times spent in study, worship and fellowship at IWS." The following stories are examples of the renewing work of the Spirit through IWS.

Jim Dodge, D.W.S., Nu 2008
Instructor, Canby Bible College, Canby, OR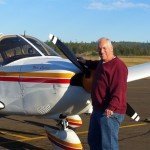 Retirement took an abrupt turn subsequent to graduating from IWS in 2008. Instead of heading back to sea, I embarked upon what has become a fruitful adjunct teaching season that features much of what I learned about the ancient Catechumenate, and has also informed the ethos of our college and its associated church. One might not think a college and church affiliated with a Pentecostal movement would openly accept a provost/instructor who just swam the Tiber to Rome. But not only has it done so, it has openly explored the relevance of the ancient/future way of worship and disciple formation. The keys? Patience, humility and collegiality; these have been vital and irreplaceable disciplines for helping this community steeped in modernity to open themselves to the relevance of historical faith.
The college has assumed a catechumenal ethos where accountability is measured by discernible changes in a person's beliefs, life and lifestyle; where the community takes responsibility for disciple formation; where each student has a mentor walking beside him/her; and where transformation in Christ expresses the college's mission. Graduation, while celebrating academic achievement, is more aptly a commissioning rite that launches graduates into ministry for the life of the world. Despite my taking ancient/future to an extreme, the college and its parent church have embraced me and allowed me to introduce the important concepts of worship first introduced at IWS and extended through continued study within the courses I teach—Biblical and Historical Foundation of Christian Worship and Paradigms of Church History. What I've especially enjoyed is collaborating with students on a long-term writing project, where I'm converting my DWS thesis into a novel. Their input has been invaluable because it reflects their journey and ours together as we live and express it in this fictional but real-life story. As the former provost of this school and presently a member of its Advisory Board, I can truly say it has been and continues to be a wonderful ride—challenging and fruitful. I cannot adequately express my gratitude to God for IWS and its indelible impact on this faith community.
Heather Hood, D.W.S., Gamma 2003
Minster of Music and Worship, Christ Presbyterian Church, Edina, MN
Several years ago, I was asked to give feedback and input to a new music ministry degree that was being designed for the University of Northwestern – St. Paul, and in 2012, I was hired as an adjunct professor to teach two of the required courses for the degree. Suddenly my 30 years of music ministry at Christ Presbyterian Church and IWS training came together in a unique way to help educate and train young adults for a potential career in worship/music ministries. It has been heartwarming and humbling to engage with these excited and passionate students, to introduce worship theology to them, to expand their view of worship beyond musical styles, to explore worship design, to learn about leadership in and outside of the worship services, and to help them see and experience the "big picture" of worship and music ministries (there's a lot more to it than playing the guitar and singing songs about Jesus!). This would not have happened for me were it not for the IWS program and all that I experienced and learned there. And it is indeed a privilege and honor to share that with another generation of leaders who will impact the Kingdom.
Kendall Lord, D.W.S., Kappa 2008
Worship Pastor, Cherrydale Baptist Church, Arlington, Virginia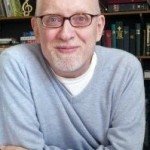 After being exposed at IWS to the historical and theological centrality of Word and Table, I returned to my Baptist church convicted that, though the preaching of the Word occupied the high place it rightly deserves, the celebration of the Table needed to be a higher priority for us. Following some lengthy discussions, we moved from monthly Communion to biweekly Communion. On the first Sunday of the month, we celebrate as evangelicals typically have done: we remain in our seats as soft music is played and the elements are passed among us. We then take the bread and the cup together. On the third Sunday of the month, as the congregation sings, we come forward to receive the bread and the cup from a team of lay servers. They remind each of us that, "The body of Christ was broken for you," and "The blood of Christ was shed for you." The vast majority of the congregation responded very positively to this change, and continue to find it a meaningful part of their spiritual formation, though they might not describe it thus. I look forward to the day when we come to the Table weekly.
Kristen Mandrick, M.W.S., Pe 2015
Praise Worship Leader, Prince of Peace Lutheran Church, Fernandina Beach, FL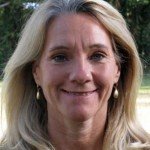 I have had a wonderful experience at IWS!  The enthusiasm expressed in fellowship during the classes and on-campus intensives is exciting and renewed my passion for Christ each semester.  My experience at IWS has enhanced my congregation's worship in many ways.  One example is congregational participation. With encouragement to explore Spirit-led change, our praise worship team invited the congregation to select songs/hymns that have had meaningful impact on their personal relationship with Christ or faith journey.  Several members of the congregation chose songs and the worship team learned the music.  We incorporated them during Pentecost with a short testimony from the person who chose the song/hymn. This has brought us closer together as the family of God and enabled us to worship our Lord with open hearts.
Gary Matthews, D.W.S., Alpha 2002
Worship Pastor, Christ Memorial Church, Holland, MI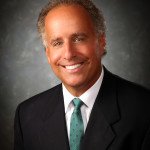 It is interesting to observe the phenomena of increased praise band-led worship over the past 20 years. The church where I serve has also introduced a service of that genre but with a four-fold worship format. ("Worship that uses primarily modern worship arts in its liturgy with music led mainly by a Praise Band.") The service hasn't experienced grown though as nearly every church in town has a praise band-led service; however, we have seen consistent growth in our first service ("Worship converging the depth of past liturgy with the freshness of the present, musically led mainly by the 180-member choir and various instrumental ensembles.") Our young families desire something different in worship than what they grew up in (contemporary music only). Worship with classical music, a skillful organist, choir and orchestra can be a multi-generational way to engage people. It needs to be fresh, community-based, with an uninterrupted flow. Those of you who are doing this, keep creating freshness. Those who are just into one style of worship, try converging the new while maintaining the four-fold form. Dr. Bob will smile from Glory!
Dyton L. Owen, D.W.S., Kappa, 2009
Senior Pastor, First United Methodist Church, Lexington, NE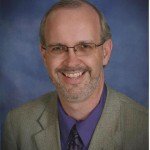 The church I serve is a mid-sized, growing church that has seen its fair share of struggles in the past and, as a result, became rather complacent about much of the church's life, including worship. When I arrived as senior pastor just over 2 years ago, I found the church to be nonchalant about worship. They were simply going through the motions; or, as was often said to me, "We have always done it this way" (the 7 deadly words of the Church). Seeing this as an opportunity to educate the members, I began including in our media a slide entitled "What We Do and Why."  I began with a definition of worship (including the four-fold pattern).  Our media team would select an image for a particular part of worship–the Prayer for Illumination, for example–to which I would add an explanation.  It took about 10 weeks to complete and proved to be an invaluable tool for helping our members understand exactly what worship is and why we worship the way we do. To my surprise, the material was then included in our Confirmation classes, offering the information to the children and adults who become members of our church. This has been a great tool for educating and edifying our members and guests on the worship of the church.  I would recommend it to any pastor or worship leader.
Jonathan Roe, M.W.S., Tsadi 2015
Worship Director, New Life Church, Ann Arbor, MI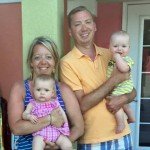 My church (which is made up of 800-900 college students at the University of Michigan) decided to take a step of faith with me into ancient future worship and observe Ash Wednesday and Lent for the first time this year. At first this seemed like a bad idea as Ash Wednesday is normally associated with "high church" liturgies and might not be perceived as relevant for the culture in which we minister.  However, it was exactly what our congregation needed. Many people reported that at the moment they had ashes put on their forehead they felt how small they were and how big God truly is! People couldn't help but surrender themselves in worship of our God in that moment. I am incredibly grateful to IWS for giving me the tools to help me and also my congregation engage in ancient forms of worship in a culturally relevant way.
David Suum, D.W.S., Gamma 2 2015
Founder & President of Grace Music Institute; Senior Pastor, Grace Assembly of God, Myanmar; Worship & Music Director, Gospel Music Festival, Myanmar; Apostolic team, Gospel Music Festival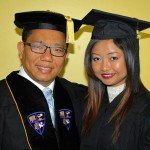 God has given me special teaching opportunities (formal or informal) that have resulted in the opening of eyes/hearts to the "why" of acts of worship. These opportunities have come from in and out of the country and will even extend to Southeast Asia through the GMF (Gospel Music Festival) events. As a result, I have seen increased appreciation for and acceptance of diversity (content, style) in my school, Grace Music Institute, and my church, Grace AG and beyond wherever I am invited and as I serve with my wife, Man Zen Niiang (M.W.S., Pe 2015).
Sue Talley, D.W.S., Kappa 2007
Assistant Dean, Nyack College School of Music, New York City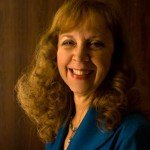 My most often-related story of worship renewal comes from the comments of my students whose lives are being changed through ancient future worship. Some students, for example, have convinced their pastors to use Robert Webber's books and others in their worship studies. These stories are frequent and inspiring. I am grateful to have made the Psalms the center of my D.W.S. thesis. I appreciate the value of Psalm study and prayer that connects with Christians from all denominations, including my Eastern Orthodox student. Studying with the fine faculty at IWS was truly a beautiful experience which has carried me through the years I have been a faculty person and now a Dean in the School of Music. I miss you all!
Jonathan Vinke, M.W.S., Ayin 2014, D.W.S. candidate
Director of Worship and the Arts, Grace Anglican Church, Fleming Island, FL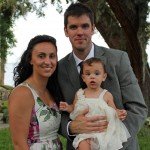 The transforming work of worship renewal is continuing to take place in me and in my context at Grace Anglican Church. As the Lord stirs my heart to remember the inescapable, ongoing, ever-present reality of worship, he is helping me to exhort my congregation with "little," yet hugely important, transitional phrases such as "Let us turn our hearts to the Lord as we sing this prayer of confession together," or "The Lord is present here and invites us to himself; come and worship the Lord!" These concise but very intentional phrases go a long way to teach those under my leadership what we are trying to do as we gather—engage our whole selves in God's story in every worship act.
For additional stories, see Stories of Worship Renewal, April 2015