The following article appeared in the Clay County Line, published by the Florida Times-Union, on January 17, 2007.
A PLACE LIKE NOWHERE ELSE: Pastors, theologians work for a higher degree here
The Institute of Worship Studies attracts students to Orange Park from all over.
By MARY MARAGHY
Wednesday, January 17, 2007

Protestant music ministers from more than 30 denominations travel from all over the world to Orange Park to further their education.
"Nowhere else can you get this kind of targeted education. This is the only school of its kind," said Jim Altizer, a Los Angeles theologian, one of about 100 students attending the Institute for Worship Studies, a unique graduate school based at Grace Episcopal Church on Kingsley Avenue.
Music ministers, pastors, theologians and other people with a bachelor's degree can earn a master's and/or a doctorate degree in worship studies at the institute.
Students attend intense week-long sessions in January and June in Orange Park and do the rest of their course work online and through the mail.
"There's no way I could go back to school otherwise," said Altizer, who has four children and works full-time as a professor. "I'd go anywhere for this. To Europe if I had to."

Hart replaced institute founder and author Bob Webber of Northern Seminary, who is battling cancer, at Webber's request.
A career music minister who has taught seminars across the country, Hart said Webber sought him out after discovering he shared a similar passion for music and worship. Webber asked Hart to help him start the institute because Northern was no longer accepting art and music majors in its graduate programs.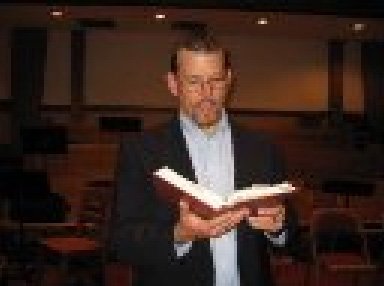 Hart was among the first graduates of the institute, which is authorized by the Florida Council of Private Colleges.
"He knows the ins and outs. He'll provide excellent leadership," Webber said, in a letter to January students.
Hart said the institute embraces all forms of worship — from chants to traditional to contemporary praise music — "as long as it is done with integrity." He said he never imagined the institute would grow so popular and draw students from Argentina, Canada, Costa Rica, France, Japan, Singapore and other countries.
During a recent class session at Grace, more than a dozen students toting cups of coffee, briefcases and notebooks crawled under and over tables to plug in their laptop computers for a thesis-writing class.

"I love it," said the Rev. Kely Hatley of Knoxville, Tenn. "This gives me a scriptural, biblical and theological foundation for everything I do."
The Rev. Tim Harrison, senior pastor of Clinton Presbyterian Church in New Jersey, said the institute was the program he'd been searching for. "It's awesome. It's truly ecumenical. It's practical, yet it invites us to deal with the deep issues," he said. "I looked high and low. There's nothing like it."