Writing can open doors to countless opportunities.
Here are a few stories that serve as examples of the exponential outreach of IWS around the world through the recent publications of our alumni and faculty.
How about you? Are you compelled to write? Learn how you can get published!

---
Clay Berry, D.W.S. (Epsilon2, 2016)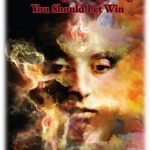 Clay is Pastor at Wakefield Baptist Church, Wakefield, RI. Those Frightening Things You Should Let Win is Clay's second novel on the topic of mental health and the roles of faith, community, and meaningful work in the process of recovery. Released in April 2018, the book continues the story from his first novel, Through a Shattered Looking-glass, in which Tamara Baxter, a teenager from New York City, seeks healing from the mental disorders she has suffered since early childhood.
A portion of the proceeds from Clay's novels are donated to Gould Farm in Monterey, Massachusetts and Harvest Acres Farm in Richmond, Rhode Island, two therapeutic farming communities making true strides on behalf of those in search of restoration and hope.
---
Constance Cherry, D.Min. (IWS Faculty)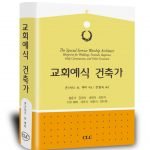 Dr. Cherry's book The Special Service Worship Architect: Blueprints for Weddings, Funerals, Baptisms, Holy Communion, and Other Occasions was released in Korean in November 2017. This is her second book to be released in Korean. The first book in the series, The Worship Architect: A Blueprint for Designing Culturally Relevant and Biblically Faithful Services, was previously released in Korean in 2015.
The new Spanish edition of The Worship Architect was just released in June. Here's an interesting angle. Christian Castro, D.W.S. (Psi 2014) envisioned, prayed for, and got the ball rolling on the translation. Chris shares the story: "Back in 2011, Constance Cherry's The Worship Architect was central to worship renewal at a small Hispanic church in Miami, FL. It was this book and Constance's mentorship that fueled my brother Giovanni Castro, A.G.C.S.W. (Psi 2017) and I to nurture a deeper understanding and practice of participatory, congregational worship in that community where we served as worship leaders.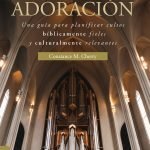 The congregation's journey was truly transformational. I felt compelled to make The Worship Architect available to every worship leader in the global Hispanic church. Through prayer and diligent networking, I secured a translation contract in 2015 with Editorial CLIE–the largest, most respected academic publisher of Christian literature in Spanish. Now we celebrate the release of Arquitectos de la Adoración!"
---
Larry Ellis, M.W.S. (Beth 2005), D.W.S. (Nu 2008)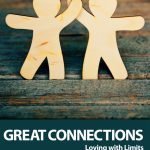 Larry's newest book was released in June 2018. In Great Connections: Loving with Limits, the reader will learn how to develop relationships that balance our connection with others while living independent lives not controlled by others. The author presents fascinating case studies and analyzes a number of biblical characters who demonstrate either healthy or dysfunctional behaviors. You will discover many Bible characters who established clear personal boundaries and lived by them. From a decidedly Christian worldview, the author looks to meaningful tools of psychology and important teachings from the Scriptures that explain how to make wise choices and enjoy connected relationships.
---
Brian Hedrick, D.W.S. (Nu 2008)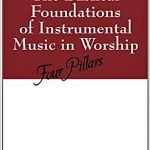 Brian is Assistant Pastor of Instrumental Music at Johnson Ferry Baptist Church, Marietta, GA. His book has opened an exciting teaching opportunity. He writes, "I have been invited by the Havana Baptist Seminary in Cuba to teach a week-long intensive in October for recent graduates of their seminary. 20-25 music ministers from around the country will study material from my book, The Biblical Foundations of Instrumental Music in Worship: Four Pillars (Outskirts Press, 2009). My wife and I are excited to witness the revival that is happening in Cuba!"
---
Stephen Phifer, D.W.S. (Epsilon 2004)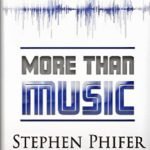 Steve has released a new book that is a study course for worship teams. More than Music: Becoming a Highly Effective Worship Team is a biblically sound presentation of why and how singers, instrumentalists, and technicians can come together to lead the people of God in corporate worship. Team members are shown how to find the dynamic center between cultural effectiveness and spiritual power. Steve's website.
---