Grace and peace to you!
The 40th on-campus session of the Robert E. Webber Institute for Worship Studies was held earlier this month. It truly is wonderful to see the way God is renewing the Church through enlivened worship around the globe. IWS is firmly committed to forming servant leaders to contribute to that renewal through graduate education! I would like to take just a moment to update you on our remarkable January 2019 on-campus session.
IWS Alumnus Dies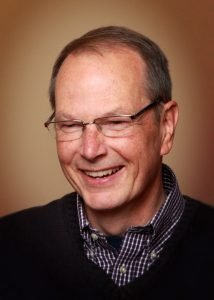 Dr. Paul Clark (D.W.S., '09) died on December 24, 2018, after a lengthy illness. Dr. Clark served as a music minister for 26 years in 7 different churches before joining the Tennessee Baptist Convention staff. In 2017 he was awarded the most prestigious award in the Baptist ministry: The W. Hines Sims Award. Dr. Clark served as the director for the Tennessee Men's Chorale and founded, as well as directed, the Tennessee Women's Chorale. He was also a member and past president of the Dove Award Winning Centurymen. He is survived by his high school sweetheart, Ebbie Clark, as well as his three children Ben, Adam and Elizabeth Clark Evans, and his nine grandchildren. Both in his career and in his personal life he was described as a compassionate, wise, humble, fun-loving servant of the Lord and he lived with the constant mission to spread and live out the Word of God in every aspect of his life. He profoundly impacted the lives of many IWS students and graduates, and was deeply loved in the IWS community. In his memory, the "Dr. Paul Clark Scholarship Fund" has been established. Gifts in memory of Paul may be made online and marked "Clark Scholarship", or mailed to IWS at the address below.
"Give rest, O Christ, to your servant with your saints, where sorrow and pain are no more, neither sighing, but life everlasting." (BCP Burial Office)
On-Campus Enrollment
We welcomed to campus 111 students—including a record 33 new students—for the January 2-9 intensive session at Hendricks Avenue Baptist Church (HAB). Thank you to all of the IWS staff who supported our session, and to the clergy, staff, and congregation of HAB for their continued generous hospitality.
Board & Faculty News
New Trustee Dr. Kai Ton Chau
At the June 2018 board meeting, the IWS Board of Trustees approved the appointment of IWS alumnus (D.W.S., '11) Dr. Kai Ton Chau to board service. Kai Ton is equally conversant in the fields of choral music, Christian worship theology and practices, technology, and accounting and business on an international scale, with particular interest in higher education. Appointed visiting scholar at Calvin College in 2014, Kai Ton continues his research and writing in the field of Christian worship, and his effort in teaching and nurturing worship and music ministry, particularly among the ethnic Chinese churches in North America. He also holds M.M. and M.B.A. degrees, and is currently completing his Ed.D. The IWS community is honored to welcome Dr. Kai Ton Chau to the board!
New Trustee Laura Story Elvington
At this January 2019 board meeting, the IWS Board of Trustees approved the appointment of IWS student Laura Story Elvington to board service. Laura is a student in DWS 801 working toward graduation. She is a long-time worship leader at Atlanta's Perimeter Church. In addition to penning songs recorded by artists like Chris Tomlin, Laura has found success as a recording artist in her own right. Since the release of her solo debut in 2008, she has amassed a GRAMMY® Award, a Billboard Music Award, multiple GMA Dove Awards and an RIAA Gold certification for her No. 1 hit "Blessings." In addition, she is also the author of two books, including When God Doesn't Fix It – Lessons You Never Wanted to Learn, Truths You Can't Live Without. She holds an M.A.T.S. and hopes to complete her D.W.S. very soon. The IWS community is honored to welcome Laura Story Elvington to the board!
New MWS Faculty
IWS Alumna Dr. Melody Kuphal (D.W.S., 2017) and Dr. Carl Park will begin teaching new online MWS courses in biblical studies and graduate research and writing, beginning with the upcoming June session. Welcome back, Dr. Kuphal and Dr. Park!
Dr. Melody Kuphal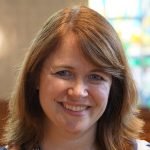 Melody is the Director of Music Ministries at Hosanna! Lutheran Church in St. Charles, IL, and adjunct professor in the worship arts department at Judson University in Elgin, IL.
Dr. Carl Park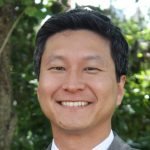 Carl pastors Great Commission Community Church, Arlington, VA. He has been a worship leader and a pastor to worship leaders, and he has served on the staffs of Christian and Missionary Alliance, Presbyterian, Vineyard, and non-denominational churches.
Calvin Symposium
Next week I along with several staff and numerous students and alumni will be heading to the Calvin Institute of Christian Worship's 2019 Symposium and will meet up with alumni, students and faculty. If you are attending the Symposium, please join us for dinner and fellowship on Friday, January 25 at Calvin. Dinner will be 5:00-6:45 PM with IWS in the Commons Annex Alumni Board Room. Stop by our booth for details. If you are not registered for the symposium, you may still do so at the reduced student rate.
Gerald & Doris Borchert Prize for Worship Research
DWS students Anthony Bolkema, Cazaria Choi, and Juan López were the winners of the Gerald and Doris Borchert Prize for Worship Research. All three are entering the DWS 801 thesis course. Congratulations, Anthony, Cazaria, and Juan!
Worship Seminar with Glenn Packiam
Rev. Dr. Glenn Packiam, a well-known pastor, worship artist, songwriter, author and Anglican priest, led the January Worship Seminar, "Worship and Eschatology: A Study of Hope in Contemporary Worship Songs and Services." The seminar examined the eschatological quality of contemporary worship by exploring how Christian hope is encoded and experienced in worship songs and services.. As always, it was great to reunite with many old friends, make some new friends, strengthen the ties to our alumni community, and sit under excellent teaching!
In Closing
IWS exists to serve the Body of Christ by training servant leaders in worship renewal around the globe. We love and serve God's "one, holy, catholic and apostolic" Church and we are elated to see what God is doing to renew the Church through you—the proud members of the IWS Community. Please keep IWS and our mission in your prayers.