Personal Updates
Alumni share news and updates in this report, keeping the IWS community connected.
Diane Baltaeff, D.W.S. (Epsilon 2, 2017)
"I will be traveling to Croatia in May to lead worship at Hope for Life Conference, which is an international conference that focuses on Christ-centered Christian counseling topics and training. I will address the healing power of worship within songs and Scripture. This past August, I led a ukulele music camp for foster children in Croatia as a means of expressing God's love and care. During the trip, I played with a jazz trio in cafés and town squares to support and encourage the local church as they reach out to their communities."
Don Barrick, D.W.S (Nu, 2008)
"2018 was a year of travel and ministry. As a Teaching Fellow at B.H. Carroll Theological Seminary, I was afforded the opportunity to travel to Camaguey, Cuba in April to teach a course on the History of Christian Worship to 35 Cuban pastors and worship leaders. Then, my worship team led weekend worship conference in Ellensburg, Washington in May, and in August, our Celebration Choir traveled with the choir from First Baptist Church, Alexandria, Virginia to Italy to sing concerts in Verona, Florence, Orvieto, and Rome." Don is Worship Pastor at First Baptist Church in Woodlands, TX.
Lori Bond, D.W.S. (Iota 2, 2018)
"I have been the Creative Arts Director at Life Stream Church in Allendale, MI since 2015, where I design the weekend worship services and find ways to integrate the arts such as dance, art, or drama into our worship services. Before my time at IWS, I viewed a typical worship service as a "music/message" model. The valuable lessons and resources gained from the DWS courses and course projects helped me view worship through a completely different lens and have dramatically impacted how I plan worship. I am blessed to be part of a supportive congregation and staff that allow me creative opportunities to incorporate telling God's story through the arts. This year we had our first Ash Wednesday service."
Suzanne Castle, D.W.S. (Sigma, 2011)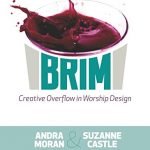 "Five years ago I co-authored a worship book called BRIM: Creative Overflow in Worship Design. My work at IWS helped me establish the framework for what I wrote and I'm eternally grateful. The 2nd volume is almost finished." The book was featured by Phyllis Tickle, Worship Leader magazine (one of their top 10 picks of the year), and Christian Century. Visit Suzanne's webpage.
Sunny Chang, D.W.S. (Zeta 2, 2017)
"I was offered a position to lead a new multi-ethnic worship community in my church, Tidewater Korean Baptist Church, Virginia Beach, VA. I want to catch the wave and ride on it. I am getting to practice what I learned at IWS."
Vernon Charter, D.W.S. (Rho, 2011)
"The past two years have brought changes. In August 2017, I had major open-heart surgery to address a bacterial infection (endocarditis—the same condition that necessitated heart surgery in 2007). Surgery was successful, and my heart appears to be functioning well again. Then, in August 2018, I was hospitalized for two months as a result of a stroke. I am now undergoing therapy to recover mental function and memory. Thankfully, I have not experienced any paralysis, and have retained full musical ability. I continue to serve as adjunct faculty in music and worship arts at Prairie College, and lead worship at St. Barnabus' Anglican Church in Three Hills, Alberta, Canada."
Tami Cinquemani, M.W.S., (Tsadi, 2015)
"I continue to serve as the Worship Pastor of the Florida Hospital Church in Orlando. I work with an incredible team of people to plan creative weekly opportunities for worship. We are planning our 4th annual Worship Conference in March. Now that Florida Hospital has changed its name to Advent Health, we are in the midst of discussions on renaming and rebranding our church!"
James Dodge, D.W.S. (Nu, 2008)
"I am engaged in teaching at our parish, St. Thomas Catholic Church, Redmond, Oregon, where I help new as well as "cradle" Catholics personally embrace their faith in Christ by comprehending the biblical and historic/traditional meaning of the sacraments and the Mass. I'm also serving on the Advisory Board of Canby Bible College, as well as studying for my next book. Beyond that, I'm shamelessly enjoying the many outdoor activities near our home: skiing, hiking, kayaking, bicycling and photography."
Jordan Elgie, M.W.S. (Gimel 2, 2019)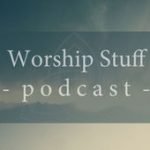 "I continue to serve as Director of Worship Arts at North Park Community Church in London, Ontario. My journey with IWS has been absolutely re-formative for how I think about, approach, plan and lead worship. I am excited to continue working with leaders at my church and in my city to be a positive force for worship renewal, while moving forward with initiatives like the Worship Stuff Podcast, which began as an assignment and has turned into a resource for anyone interested in accessible dialogue on worship."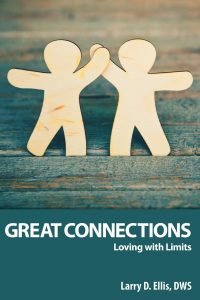 Larry Ellis, M.W.S., D.W.S. (Beth 2005, Nu 2008)
Larry has released his fourth book, Great Connections: Loving with Limits.  In it, he discusses how to develop relationships that balance our connection with others while living independent lives not controlled by others.  Larry analyzes a number of biblical characters who demonstrate either healthy or dysfunctional behaviors and also examines Scriptures that explain how to make wise choices and enjoy connected relationships.
Phil English, D.W.S. (Rho, 2010)
Phil and his wife serve as missionaries in Puebla, Mexico with World Partners. His primary role is to oversee and mentor leaders for the seminary program that trains national pastors and leaders in remote areas. He travels throughout south-central Mexico to help develop leaders.
Patrick Friesen, D.W.S. (Alpha 2, 2015)
"This past year marked 10 years of teaching at Steinbach Bible College in Steinbach, Manitoba, Canada, where I lead the Worship Arts program. I have enjoyed numerous opportunities to teach throughout Canada and the United States. I prepared the Sermon on the Mount as a performed monologue when I took DWS702 in 2012. Since then, I have presented "The Sermon" over 50 times in a variety of settings. Thanks be to God!"
John Floberg, A.G.C.W.S. (Sigma, 2015)
Since 1991, John has served as an Episcopal priest on the Standing Rock Sioux Indian Reservation in south central North Dakota. He continues the work of contextualization of worship and space In the three congregations through the use of the Dakota language, art, and developing a vestment design and sewing project to create indigenous-inspired church vestments. John is creating a dynamic equivalent translation of the Book of Common Prayer. His parish, St. James', Cannon Ball, ND, recently installed prayer paintings of the Horsemen of the Four Directions in its worship space. John is designing a new Interpretive Center, Star Lodge, on the property of St. Gabriel's at Red Hail's Camp on Standing Rock, which will provide a facility for youth ministry, training, and lodging for a variety of programs including cross cultural ministry, indigenous rights and social justice.  It will be completed by the fall of 2019. In the spring of 2017, John was awarded the Doctor of Divinity degree from Bexley Seabury Seminary.
Frank Fortunato, D.W.S. (Psi, 2013)
Frank has helped form the India Worship Trainers Coalition to help worship musicians and bi-vocational pastors in India receive basic training in worship leadership. This initiative will be introduced in July, 2019 in Bangalore at the annual meeting of the Asia Theological Association of Institutes in India. It is hoped that seminaries and Bible Colleges will host these one-week training sessions.
Don Fugate, D.W.S. (Delta, 2004)
"In 2018 I celebrated 35 years at Foxworthy Baptist Church of San Jose, CA (24 as Worship Pastor/ 11 as Senior Pastor). I also teach Pastoral Leadership and Ministry at Gateway Seminary. I just returned from a life-changing tour of Israel."
JinSoo Ga (Beta 2)
Ga has translated Robert Webber's worship studies series into Korean. His desire is to impact worship in the Korean church, which has limited printed resources on worship. Most recently, he completed the publishing of Webber's book, Ancient-Future Worship in Korean. What an incredible contribution to worship renewal!
Martha Garmon, D.W.S. (Phi, 2012)
"I retired from ministry December 1, 2018. I am now a full-time caregiver to my husband, Stephan, who has ALS (Lou Gehrig's Disease) and FTD (frontotemporal degeneration–a brain disease that causes brain cells to atrophy and die). His prognosis is 3-5 years, so we are working on his bucket list and making memories. As a result of this experience, I am writing books to help caregivers. I will be speaking at a ministry conference in Phoenix in February about how to care for the caregiver. I am hoping to help churches help their caregivers. The statistics are frightening: 40% of family caregivers caring for people with Alzheimer's die before the person in their care. Most caregivers are reluctant to share their difficulties with anyone, even their doctor. I hope that I can be a voice for those who can't or won't speak up for themselves."
David Garmus, D.W.S. (Beta 2, 2015)
"I visited the Good Shepherd Church of India Headquarters in Hyderabad in February. The Good Shepherd Church of India and its 4,500 congregations is an evangelical, liturgical, charismatic body of believers bringing freedom to India's low caste, oppressed, and marginalized peoples through the love of Christ, as well as through education, healthcare, economic development, anti-human trafficking, and peacemaking/reconciliation efforts. Up to 14 million Indian lives have been transformed through Good Shepherd's nationwide network of strategic initiatives."
Ouida Harding, D.W.S. (Omicron, 2012)
Ouida is a consultant in music ministry and worship for pastors and music leaders. She is currently on assignment in Detroit with Pastor Tellis Chapman, National Baptist Convention, USA, Inc.), and is preparing for a Music Ministry Leadership Summit later this year.
Yat Hin Leung, D.W.S. (Phi, 2018)
Yat Hin serves with the Hong Kong Hymn Society, which recently began to create a Cantonese hymnal. Philip Chan, D.W.S. (Delta 2005) and Jade Wong, D.W.S. (Psi 2014) also serve on this project, which is expected to be published in late 2023. A worship symposium is planned for June 29-July 1, 2019 in Hong Kong with Dr. Lester Ruth and Dr. Swee Hong Lim as plenary speakers. The IWS community in Hong Kong will be actively involved in this symposium.
Eddie Lockamy, D.W.S. (Lambda, 2009)
"On December 31, 2017, I retired as Senior Pastor of Arlington Baptist in Jacksonville, Florida. I presently serve part-time as the Associate Pastor of Worship Arts at Southside Baptist Church in Jacksonville, the church where I previously served as Minister of Music for 18 years.
David Madeira D.W.S. (Beta 2, 2017)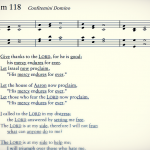 David recently completed and self-published The Twelve-Point Chant Psalter, based on a method of congregational psalm chant developed for his doctoral thesis. Last September, David had the opportunity to present the method at the Sing! Getty Music Conference in Nashville. Samples of these chants, additional psalm settings, hymns and compositions are available on David's website.
Greg Magruder, D.W.S. (Pi, 2012)
"I am in my eighteenth year as pastor of Parkview Baptist Church in Gainesville, Florida. We have just finished a successful three year capital campaign. We are focusing on outreach and spiritual growth to balance our active community service ministries."
Todd Marshall, M.W.S. (Qof, 2016)
"An update from Worship is Life Ministries: I will be speaking at a 4-day camp for worship leaders in the Philippines in April. I am also serving as the professor for the Theology of Worship course for ministrystudiesonline.com. I am partnering with a friend of mine to published a book he wrote for ages 2-5 titled My First Worship.
Gary Matthews, D.W.S. (Alpha, 2004)
"I am privileged to serve as Pastor of Worship and the Arts at Christ Memorial Reformed Church in Holland, Michigan in my 14th year. The biggest highlight of the year was getting married to a wonderful woman. After my first wife passed away from cancer in April 2015, I was content to remain single if that was God's plan. I am so glad it wasn't!"
Tony McNeill, D.W.S. (Nu, 2009)
Tony relocated back to Atlanta, GA (August 2018) after spending a year as Visiting Professor of choral music at Texas Southern University in Houston (2017-2018).  He now serves as part-time choir director/accompanist at Oakhurst Presbyterian Church in Decatur, GA, and remains on the staff of Johnson C. Smith Theological Seminary in Atlanta, GA as consultant for worship. He continues to serve as a conference worship leader, clinician, and worship consultant to congregations throughout the United States.
Jeffrey Meeks, D.W.S. (Mu, 2008)
Jeffrey serves as Director of Music and Fine Arts at First Presbyterian Church, Marietta, Georgia. In October 2018, his advanced adult handbell choir (Kirk Ringers) toured Mexico City and Puebla where they delivered CD players and a set of chimes to Mexico's school for the blind, and partnered with the music ministry of Puerta del Salvacion Presbyterian Church. Jeffrey continues to study conducting with Geoffrey Boers at University of Washington. As a pianist, Jeffrey accompanies members of the ASO's Talent Development Program, performs in the Church Street Trio and Cobb County School District's LGPE.
Dan Mullis, M.W.S. (Samekh, 2014)
Dan serves as Associate Music & Worship Minister at the Dawson Family of Faith in Birmingham, AL.  This past fall their orchestra presented The Story Concert to the residents of Brother Bryan Mission, which serves the economically, emotionally and spiritually imporverished in the Birmingham area. The concert utilized instrumental music, scripture and hymns to help teach the meta-narrative of scripture highlighting Creation, Fall, Rescue and Restoration and how God's love connects them all together for a full relationship with him.
Mike O'Brien, M.W.S. (Resh, 2016)
Since completion of studies at IWS, Mike has traveled to over 125 churches across the denominational spectrum (including churches in India and Costa Rica) providing weekend training modules for worship leaders and teams. He established the Vineyard School of Worship in 2018, overseeing the initial coursework that equipped over 200 students in its inaugural year. Mike is also a contributor to Ministry Tech and worshiptraining.com.
Michael Owenby, D.W.S. (Iota, 2006)
After almost 31 years of service at Mary Esther United Methodist in Mary Esther, Florida, Mike has taken a new position as Minister of Music and Worship Arts at Mountain Park United Methodist Church in Stone Mountain, GA.
Daniel Rife, M.W.S. (Gimel 2, 2019)
"After completing my MWS, I decided to continue on into the DWS program. I'm in my first session and I'm loving it! It's not only teaching me about worship but it's also forming me into a more wholistic worshipper. I'm still serving as the Co-Director of Worship Arts at College Wesleyan Church in Marion, Indiana, alongside my wife, Jordan."
Jeff Rogers, D.W.S. (Epsilon 2, 2016)
In September, 2018, Jeff assumed the position of Director of Traditional Worship and Arts at St. Luke's United Methodist Church in Indianapolis, IN, where he leads the music staff and directs the Chancel Choir and orchestra. Please come and worship the next time you are in Indiana!
Renée Runyon, D.W.S. (Theta 2,  2018)
In January 2019, Renée accepted the position of Worship Coordinator/Worship Leader for the Sunday morning interdenominational worship service at Vista Grande Villa, a large retirement community in Jackson, Michigan.  Concurrently, her husband, the Rev. Dr. Dan Runyon, accepted the position of Preaching Chaplain at Vista Grande Villa. The Runyons rejoice that the Lord has provided an avenue to serve God together in a community of worship.
Brian Walker, M.W.S. (Ayin, 2014)
"My wife and I just celebrated our third anniversary. Over the last year, we have been transitioning our church to a unified style of worship. It has been a challenging journey for some, but many are connecting with God in deeper ways." Brian is the Worship Arts Minister at First Christian Church in Columbus, IN.