The IWS COVID-19 Response Team has been working diligently to assess the risks of an on-campus face-to-face intensive session for January 2021. We have been researching data from governmental agencies and watching carefully the trends in higher education, both nationally and globally. We have held conversations with students (both domestic and international), faculty, staff and trustees.
By action of the Board of Trustees, IWS is responding to the persistence of the COVID-19 pandemic by holding the January 2021 session in an online semi-synchronous format similar to what was implemented for the June 2020 session. While the entire IWS community is longing to be back together on campus as soon as practicable, we are nonetheless grateful for the excellent and ground-breaking precedent that was set in June's virtual session, and intend to build on that foundation. Leveraging the best available technologies, IWS will again create a unique and enriching "virtual campus" experience for our students, enabling them to continue or begin their worship education despite the current global constraints. Costs associated with travel, housing, and food will be eliminated, while permitting the formation of cohorts and critical live interaction among students and faculty.
What factors led to this decision?
Florida continues to be a global hot zone for coronavirus infections, and the US continues to lead the world in total number of cases and deaths from COVID-19.
The uncertainty of the pandemic has given the IWS COVID-19 Response Team concern for the safety of our host campus, Hendricks Ave. Baptist Church (HAB). Not only does the church host IWS' on-campus sessions using their entire church property, but many students stay with church families who provide host accommodations. HAB's leadership, some of whom are hospital and health care network CEOs, is in communication with IWS about their concerns with having IWS on the campus until risks can be addressed with greater certainty.
We also took into consideration international travel and visa concerns, which continue to be significant. It takes a tremendous amount of planning and work to hold a session in either format; with the start of the semester just 90 days away, we cannot afford the disruption of having to change formats at the last moment.
What other options were considered?
We are hopeful this will be the last time we have to offer a completely semi-synchronous online session. The option of canceling the session was quickly put aside, for the same reason it was not seriously considered in June. Most IWS students desire to continue their studies in any way possible, and the cost to IWS would be devastating.
Many have asked if we considered a mixed modality approach for June or for this January. Mixed modality combines the options of virtual delivery and on-campus delivery (IWS' typical residential intensive format). The risks associated with having any students, faculty or trustees on the campus are currently too great, and IWS does not at this time have the capacity, expertise, equipment or training to offer this approach. This may be a potential tool for the Institute to consider in the future if circumstances would call for such a solution.
Graduation and Worship Seminar
To assure the greatest safety and health of the entire IWS community, the June 2020 commencement service that was postponed to January 2021 will be postponed again. A number of options are being considered and will be explored with the graduating classes. The Alumni Worship Seminar with renowned scholar Rev. Dr. Emmett G. Price III will be rescheduled and/or held in an alternative format. More information will be forthcoming.
A Final Note
Please do not contact the IWS faculty at this time for January 2021 session questions. You may continue to monitor the IWS COVID-19 Response page for the latest information and updates. Questions may be asked through that web page.
IWS remains committed to the highest level of academic excellence and life-changing spiritual formation. We continue praying for relief from the multitude of devastating effects of COVID-19 and for mercy on all who have succumbed to this dreaded disease, as well as their families. May you and your family, friends and congregations stay safe and healthy.
Statement from the Chair of the Board of Trustees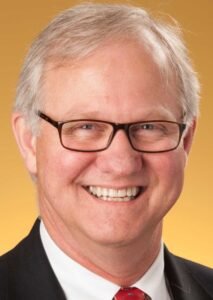 "On behalf of the Board, we recognize we are in difficult times during the current pandemic. While we all regret we cannot currently be together—eating, studying, conversing, worshipping and praying—all hallmarks of the IWS experience, we are trusting God that soon we will be able to be have on-campus gatherings again. Until then, I am thankful for a faculty and staff who are working so hard to make the online option as palatable as possible. I am also thankful to our students who are making the best of what is for IWS uncharted territory. May God continue to bless and protect us all."