A live discussion with the author
Cultivating a Sacramental Imagination: Reflections on Being Blessed, Broken, and Given with Glenn Packiam
Saturday, May 1, 9:30 – 10:30 a.m. EST (GMT -5)
---
"The table you choose reveals the king you serve."
---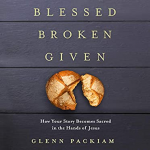 This webinar is based on Glenn's book, Blessed Broken Given: How Your Story Becomes Sacred in the Hands of Jesus.
Book overview:
While bread may be one of the most common items on our dinner tables, Jesus chose to take it at the Last Supper and invest deep, wonderful, and transcendent meaning in it. Like the bread that was blessed, broken, and given; readers will see how God uses ordinary experiences to cultivate their mission and their brokenness to bring healing to the world.
---
"It's not difficult to show your scars. It's much harder to reveal your wounds."
---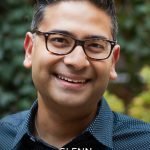 Glenn Packiam is an Associate Senior Pastor at New Life Church in Colorado Springs, Colorado, and the lead pastor of New Life Downtown, one of the seven congregations of New Life Church. 
The author of six books, Glenn earned a Doctorate in Theology and Ministry from Durham University in the UK.
Cultivating a Sacramental Imagination LIVE Zoom
on Saturday, May 1, 9:30-10:30 a.m. Eastern
Use this webinar as a tool for discipling and team building in your ministry. Plan a group participation event. Register and provide books for all the members of our ministry team.
---
Register for the Glenn Packiam Webinar