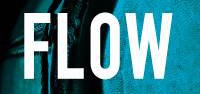 A live discussion with the authors
Flow: The Ancient Way to Do Contemporary Worship with Lester Ruth and Jonathan Ottaway
Saturday, February 19, 9:30 – 10:30 a.m. EST (GMT -5)
---
IWS Interactive Webinars
Our webinars are LIVE Microsoft Teams sessions that include a short presentation by the author of a recently published book followed by a discussion based on your questions. They are designed to provide ongoing education, worship resources, and inspiration for worship planners and leaders.
IWS webinars are offered free of charge, but each registrant must purchase the author's book in advance of the event in order to facilitate focused discussion.
---
"There are qualities in the description of ancient Christian worship that we today should more normally associate with the style of contemporary worship than with traditional worship."

— Lester Ruth
---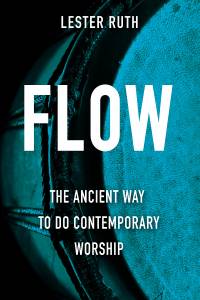 Is there a way to do the prescribed or suggested orders of worship from denominational worship resources in a way that feels legitimately and authentically contemporary?
Flow: The Ancient Way to Do Contemporary Worship, is a practical, how-to book that will help churches plan and implement passionate and invigorating worship. Lester Ruth and his contributors break down the process of re-thinking the order of worship so pastors and worship leaders can plan and lead a service of Word and Table that feels genuinely relevant and attuned to the congregation's culture.
This book addresses how contemporary worship can be done while honoring tradition.
---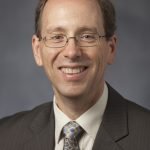 Lester Ruth is Research Professor of Christian Worship at Duke Divinity School, with particular interests in the early church and the last 250 years, especially the history of contemporary praise and worship. He has been teaching worship at the seminary level for twenty years, including several years at the Robert Webber Institute for Worship Studies. Lester holds graduate and postgraduate degrees from Asbury Theological Seminary, Candler School of Theology, and the University of Notre Dame, and has written numerous books and articles on a range of worship-related topics.
---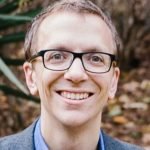 Jonathan Ottaway is a Doctor of Theology Candidate in Liturgical Studies at Duke Divinity School. He received formal music training from Jesus College, Cambridge University and he holds an M.Div. from Gordon-Conwell Theological Seminary. Jonathan is an experienced worship and music leader in a variety of denominational settings from Pentecostal to Anglican. He is Minister of Music and Holy Trinity Anglican Church in Chapel Hill, NC.
---
"The music leader [must] be more liturgist than musician."

Jonathan Ottaway
---
Use this free webinar as a tool for discipling and team building in your ministry. Plan a group participation event. Consider registering and providing books for all the members of your ministry team.
After you have registered you will be sent the login link for the webinar.
---
Register for the Lester Ruth Webinar
---