Three beloved senior staff members are stepping down from IWS during this semester. Director of Student Services Sandy Dinkins is preparing to move out of the Jacksonville area to explore other areas of the country and new opportunities. She is stepping down on March 31 after 15 years of service to IWS. Vice President of Enrollment Management Dr. Mark Murray is stepping down on May 1 after 13 years of service to IWS to pursue full-time ministerial work. Library Director Susan Massey is retiring on May 31 after 7½ years of service to IWS to devote more time to service at her local church and follow her own call to ministry.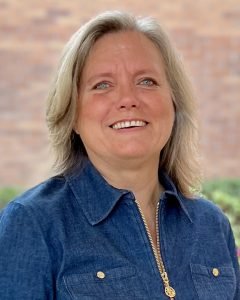 Sandy Dinkins has been a longtime faithful employee in many facets of administrative work at IWS. Most recently she has served as the Director of Student Services (directing all hospitality services including housing and meals), Office Administrator, and Administrative Assistant to the President. She is largely responsible for the high marks IWS receives in hospitality and has also been invaluable to the success of IWS. We appreciate her many years of service among us.
"God knew what he was doing (doesn't he always) when he placed me at IWS. I have been nurtured here spiritually, personally and professionally. My "family" has grown exponentially through the greater IWS community, tremendous students and alumni, superior and gracious faculty, and supportive and forgiving co-workers. You all have treated me so kindly these many years – I will forever be grateful. I will miss IWS but I am confident as I step out on my next adventure and am assured God will still be right there with me."
---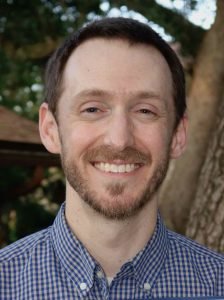 Mark Murray has made tremendous contributions, serving as the library assistant, Director of Admissions, and the Director of Enrollment Management before becoming the VPEM. He led IWS enrollment efforts through years of growth in size and complexity while completing his own Doctor of Worship Studies at IWS. Dr. Murray's careful and prayerful attention to the matriculation details of our students has been invaluable to the success of IWS, and we deeply appreciate his many years of service among us.
"The Lord has blessed me and my family immeasurably these past 13 years at IWS. I've been honored to come alongside hundreds of students as they've earned their degrees, and I look forward to staying connected with the IWS family long into the future."
---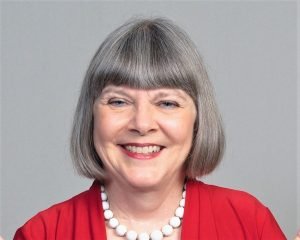 Susan Massey brought vast strategic experience of higher education library leadership to her role as Library Director. She led the IWS library through the transition from Grace Episcopal Church to Hendricks Ave. Baptist Church (HAB), as well as the recent library relocation to an expanded and remodeled space on the HAB campus. During her tenure the library has seen tremendous growth in strategy and focused direction. We appreciate Susan's years of service among us.
"It has truly been a pleasure working at IWS for the past 7 years. The faculty and staff feel like family. It has been a wonderful experience to work together with such supportive and dedicated servants of God, and to serve such a special student body."
---
Please join me in showing our deep appreciation to Mark Murray, Sandy Dinkins and Susan Massey for their excellent service to IWS! And, please pray for IWS as we search for servant leaders to fill these roles.
Grace and peace,
James R. Hart
President