Anamnesis: The IWS Community Newsletter
---
Contents
---
From the Editor
By Kent Walters, D.W.S., Director of Alumni Activities
The Kingdom Is Not In Trouble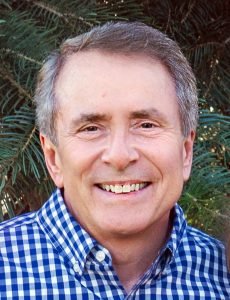 "You are one in whom Christ delights and dwells. You live in the strong and unshakeable kingdom of God. The kingdom is not in trouble, and neither are you" (James Byron Smith).
We live in a season of worldwide upheaval–war, injustice, pandemic, inflation, shortages. The entire world is torn, fractured, and divided. It is the venue of warfare between light and darkness, truth and lies. Injustice, inhumanity, foolishness and unscrupulous dealings of all kinds characterize people and nations, resulting in pain, anxiety, grief, despair and hopelessness.
The leaders and kingdoms of this world are nothing like what the Bible describes as God and his Kingdom.
5 Your love, Lord, reaches to the heavens,
your faithfulness to the skies.
6 Your righteousness is like the highest mountains,
your justice like the great deep.
You, Lord, preserve both people and animals.
7 How priceless is your unfailing love [hesed], O God!
People take refuge in the shadow of your wings (Ps 36:5-7 NIV).
Remember Jesus' words: Fear not, little flock, for it is your Father's good pleasure to give you the kingdom (Lk 12:32 ESV).
We grieve at the horrors unfolding in Ukraine. The IWS community is vitally linked with Ukraine and its conflict as two of our current students are citizens of Ukraine and several of our alumni have firsthand connections having taught there. This edition features two of their stories.
"You live in the strong and unshakeable kingdom of God. The kingdom is not in trouble, and neither are you."

James Byron Smith
---
President's Column
Worship and Mission/Evangelism: Panel Discussion
By James R. Hart, D.W.S.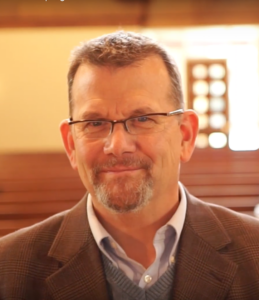 In the January 2022 Presidential Address, I was thrilled to host a panel discussion based on one of Robert E. Webber's books, Ancient Future Evangelism, one of two books that Bob wrote on the topic of catechesis or, as he referred to it, Christian formation. First, some background on the topic.
Worship and Mission/Evangelism: Background
Worship exists for the Church, and the Church exists for the world. So, is worship therefore evangelistic? Is it for the unbeliever? Several years ago, I was invited to do a lecture series at a Baptist seminary. On the first day of my lectures, I stated, "Worship is not for the unbeliever, but for the believer." In the next morning's Q&A, one of the senior professors mentioned that in his Baptist tradition, that perspective goes against one of their primary sensibilities, the importance of the altar call for conversion after the sermon. He said, "The high point of our services is to see people come forward to receive Jesus. You can't do that if unbelievers aren't present." Here is part of my response. "I stand by my statement that worship is primarily for the believer. However, the Apostle Paul made it clear in his letters that there would be unbelievers present. So, given that the early church celebrated the Eucharist weekly, and that Eucharist is only for believers, what did they do?"
[Click here to continue reading . . . ]
[Click here for the VIDEO of the Jan 2022 Panel Discussion]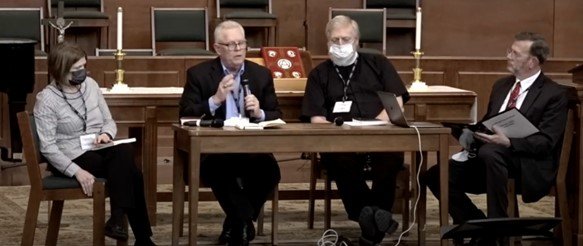 ---
Focus On Ukraine: A Personal Story
Maryna Yarmolenko (D.W.S. candidate) is head of the Department of Music Ministry at Ukrainian Evangelical Theological Seminary (UETS) in Kyiv. Here is her personal story.
Pain Upon Pain, Tears Upon Tears, by Maryna Yarmolenko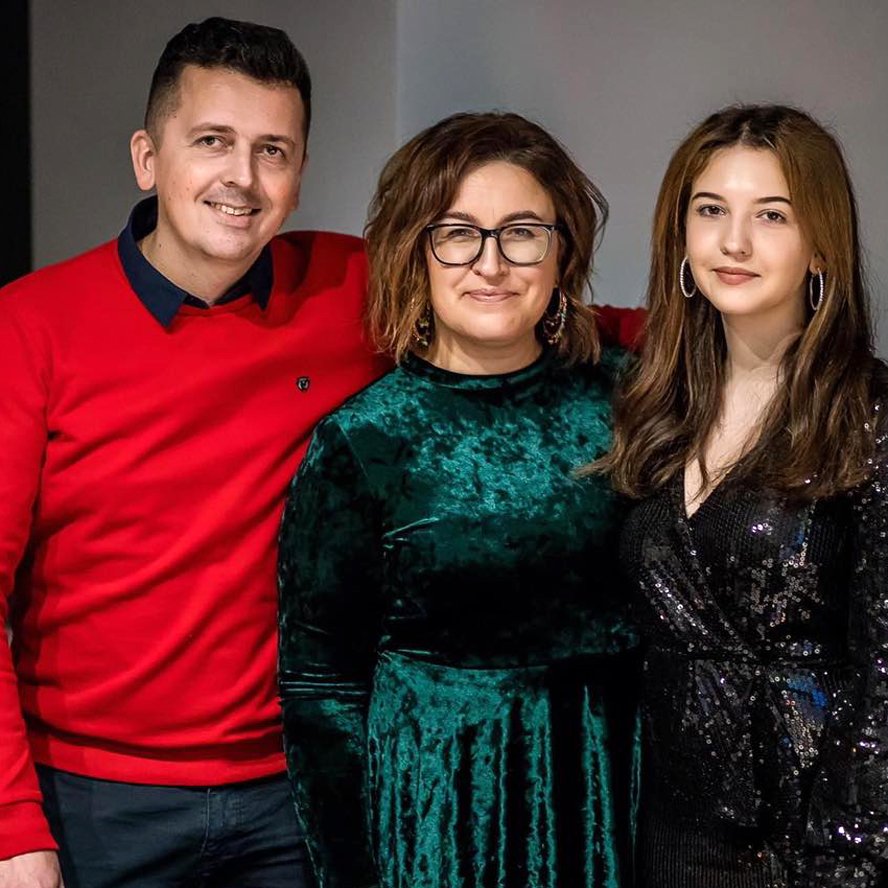 Peace to you, IWS community, my sisters and brothers in Christ! I am grateful to you for your support in these terrible times for my struggling country, Ukraine. Jesus said, "In the world you will have tribulation. But take heart; I have overcome the world" (Jn 16:33). Today these words are crucial in the life of my nation and for the church of Christ.
My country is suffering pain upon pain, tears upon tears. While situated in the middle of Europe, we suffer in front of the whole world. We love our country, and we want to be free, but Russia wants to take our life and future. We continue to believe with all our hearts that God is working and preparing a victory. We pray as hard as we can for strength for our country, our president, government, and army. We see incredible unity among us during this most awful time. Many people and countries try to help and stand with Ukraine. I appreciate it so much!
One day my country was living a usual life and planning for the future. The next day we realized that the enemy had been preparing for a long time to destroy the identity and existence of Ukraine, its history, culture, language, infrastructure, and population. Russia spreads lies and disinformation about our country among her people, calling us fascists and Nazis. But we are not. We are a sovereign democracy.
During the days following February 24, I felt like a Third World War had started for Ukraine. There was great fear, hopelessness, and powerlessness. It was not a feeling of depression. It was a feeling of fatality. In every bombed city, people thought maybe it was their last day of life on earth. We weren't ready to meet God. We were afraid to lose our lives. We couldn't read Scripture or receive consolation. There was no strength, no hope, no comfort. A huge number of people in cities like Mariupol, Sumy, Kharkiv, Kherson continue to feel fear and hopelessness every single day. They watch as their lives are being destroyed. They see a lot of death. They sit in the basement for a long time often without water, food, heating, and electricity. Many cry every day and night and can no longer sleep.
My mom, my daughter and I had the opportunity to go abroad and now we live under a peaceful sky in Sweden. My husband stayed in Ukraine with his sick brother, but he has recently joined me and now our family is reunited.
On the sixth day of the war, staff and students who lived on campus at the Ukrainian Evangelical Theological Seminary (UETS) in Kyiv where I teach were evacuated to the western part of Ukraine. We are currently trying to restore online study for the students. I continue to teach my students, though it is more about fellowship, relationships, prayer, and encouragement. It is challenging for students studying theology and worship to understand why they should study these subjects in the midst of war. We try to encourage them to stay in their calling. Many are volunteering to help others along with doing their studies.
We were recently stunned by the news of the horrific inhuman atrocities against the civilian population of my hometown Bucha. In Hostomel and Irpyn, near my hometown, many people were killed and houses and infrastructure destroyed. We don't know how to live with the pain of these pictures in our memories, or how to comfort those who have lost entire families, including children and the elderly.
Thank you to everyone in the IWS community who has stood with me and my nation in prayer and support—gifts straight from God and from your hearts. I am thankful for my colleagues—IWS graduates—who have served in Ukraine, and who support us by words, prayers and assistance. Thank you, dear leadership, staff, and students of the IWS community who continue to pray for us, reach out to us, and support us. Thank you so much.
You may see pictures and read my posts on my Facebook page.
Specific Ways to Pray for Ukraine
from Maryna Yarmolenko
Complete victory for Ukraine in the war. It is like a battle of light and darkness.
Strength and wisdom and God's provision for the leadership and army of Ukraine.
God's protection for Ukrainian soldiers and civilians.
The renewal of the economic resources of Ukraine and ways to restore all aspects of business, culture, etc.
Spiritual revival, for Ukraine to know God. Pray that every Christian community multiplies many times over.
For the Ukrainian church to be salt and light for our nation, to bring Good News during this hard time, to show people God's love, comfort, and care.
For my family: God's provision for the future, peace in hearts.
For UETS, for the ability to continue to teach and encourage, for students, staff, and all programs.
For my visa to the USA so that I can come for for the IWS June session.
---
Focus On Ukraine: Ministry Perspective
Close to the Heart, by Steven Brooks, D.W.S. 2012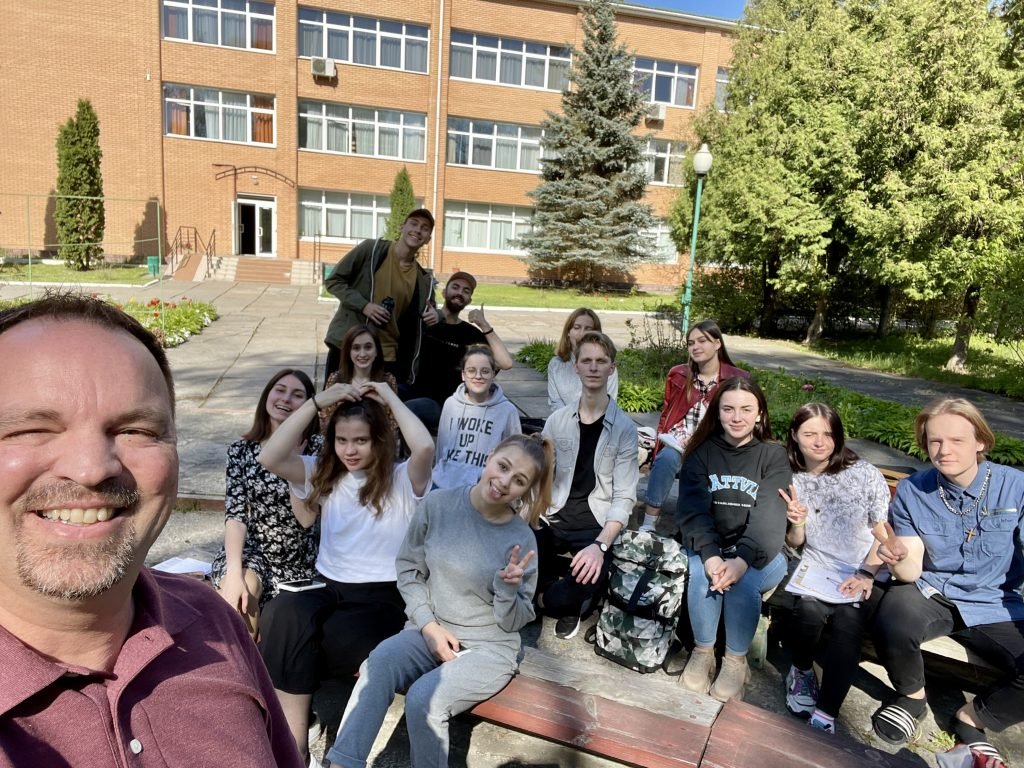 Steven is Pastor of Music and Arts at Calvary Baptist Church in Huntington Beach, California, an adjunct professor of worship, and Director of Worship Quest Ministries.
Since 2019, I have taught at the Ukrainian Evangelical Theological Seminary (UETS) and partnered with various churches in and around the city of Kyiv through Worship Quest Ministries. These ministry partners are now putting their faith into action by serving their communities. Others had to flee their homes and are figuring out how to support the groups of refugees that surround them.
In the picture on the right, I am posing with a friend of mine in Ukraine this past May.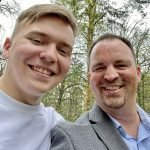 He plays drums at his church and has a heart that loves the Lord and the Ukrainian people. The picture below was taken a few weeks ago. He is a police officer and is now serving to defend his city against Russian aggression. Please pray for his protection, strength for the fight, and most importantly, for God's will to be done through him. Also pray for his parents, two sisters, and young brother, who are scattered throughout the country.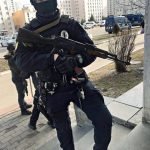 I teach the Biblical Foundations of Worship and Theology course (on Zoom) for first year students at the seminary. After a couple of weeks of war and devastation, the seminary requested to resume class sessions to help the students feel connected with one another and have a sense of normalcy even if only for one hour each week. Many of them are refugees and displaced across the country. Please pray for all the seminary students, staff, and faculty that they may continue to be a light for Christ in these darkest of times.
Worship Quest Ministries has produced two special videos with leaders in Ukraine to discuss the current reality. Please watch this powerful video interview with Ivan Rusyn, President of UETS, for a first-hand, personal description of the terrible conditions in Ukraine and how you can pray. Feel free to share this video.
Specific Ways to Pray for Ukraine
from Steven Brooks
Pray for peace.
Pray that the war and hostility would end TODAY.
Pray for the protection of the lives of UETS faculty, staff, students, alumni, and their families.
Pray that God would pour out his grace on believers to experience peace and confidence in the Lord so that they can minister to others and bring hope.
Remember the instruction of our Lord to "bless those who curse you and pray for those who abuse you" (Luke 6:28). Pray for Vladimir Putin. Pray for the Russian people. Pray for Christians in Russia.
May the Lord bless the people of Ukraine; may he be their refuge, shield, and sword; may the Prince of Peace bring peace once again to the beautiful country of Ukraine. May the Spirit of God calm the hearts of those who are afraid and comfort those who mourn. Kyrie eleison. Lord, have mercy. Amen.
Stories of Worship Renewal
IWS is committed to forming servant leaders in worship renewal. This article highlights two of our graduates who share a bit of their journey as they seek to live out their calling to worship renewal that was nurtured in their souls while at IWS.
Dean Moyer, D.W.S. 2003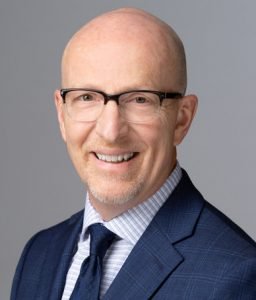 Almost two years ago, my wife and I decided to pull up stakes and head to Texas to invest in the lives of our children and grandchildren. Our preparation led me to connect with a church with whom I had only a drive-by recollection, literally. From an earlier visit with our son, I recalled a small Anglican church in the area. I decided to reach out to them as we had growing curiosities regarding the Anglican Way both as a place to worship and possibly serve. Our interests and their needs led to a part-time role which soon opened to full-time. I now serve Church of the Resurrection, Flower Mound, TX, as Executive Director of Parish Life. I oversee small groups, staff development, operations, and worship. 
We have several initiatives of worship renewal, but no one addresses them as such.  
Our weekly liturgy for Sunday morning worship and daily formation is rooted in the Book of Common Prayer (2019). Given the number of new families in recent months who are new to Anglicanism, we are producing a series of instructional videos. The first chapters will cover what is called an Instructed Eucharist. Future chapters will include the church year, signs and symbols, spiritual formation. This resource will be used in our membership classes, confirmation classes, small group curriculum, and for the curious who visit our website. The first of these will be available in mid-August.
Arts Fellowship: We have many exceptionally gifted folks who are eager to integrate art in worship. Currently, there are two streams: visual art and musical art. Each team has a leader and meets monthly. We are already enjoying seasonal banners and original music (new liturgical settings).
Our leadership council is in an active learning mode regarding worship. I recently led them through extended discussions on content, structure, and style. We are learning together how to partner with the Spirit to take intentional steps into authentic, biblical worship. This is foundational to what is unfolding regarding our facilities.
We currently meet in a YMCA gym, but our eyes are fixed on a new, permanent home. We have scrapped plans to move out to the edge of town and embraced God's invitation to establish a new town center location. With the design help of an architect who is a member of our parish and deeply committed to the theology of sacred space, in a couple years we will move into an extraordinary building that celebrates the Story of God in Christ. 
We are deeply grateful for this new season of ministry. By God's grace, he has combined my interests, achievements, curiosities, and even my many failures to serve in this season of life as I never expected. And we get to see our grandchildren.
Alexandra Carlson, M.W.S. 2017, D.W.S. Candidate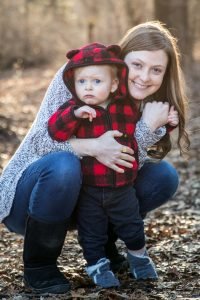 Ben and I celebrated our one-year anniversary at Rise Church in Dyer, this past November. It has been a difficult year in many ways (marriage, finances, family, academics, ministry), but God has been faithful, and we know he is with us. We have been supported and provided for in ways that we know can only come from God. Our sweet little Ryker Andrew just turned one and is strong, healthy, and beautiful. He loves music and will dance and sing along during the musical portion of our services. He's fascinated by the drums, so we think he'll be a drummer someday!
I continue to lead musical worship alongside my husband and often consult with him and our senior pastor on seasonal strategies and special worship services. The church celebrates communion weekly, but when we arrived in the fall of 2020 it felt more like an add-on to our services rather than a vital act of worship.  I soon took on the ministry of leading the Table portion of our service. Worshipers have reported that their experience of the Lord's Table has become deeper, richer, and more worshipful, and I credit my IWS training with that transformation. IWS has enriched my personal theology and experience of the Table, and I am honored to share what I have learned with my church family. To help free up some of my time and to increase lay involvement in our services, I recently formed and trained a team to write and lead the Communion meditations on a rotating basis. I have been astonished at how well they have done. It is wonderful to see how the influence of IWS is multiplying in my church!
In the fall of last year, I was able to teach a six-week discipleship class on storytelling that helped the attendees recognize how their stories are part of God's ongoing story of redemption and reconciliation. Those who attended said that understanding the value and context of their story has been valuable. To recognize the importance of Scripture in shaping our stories, we worked on memorizing and presenting our favorite passages. This was also a transformative and enriching experience as we saw the impact of God's word in the lives of our brothers and sisters.
---
Alumni Focus: A Shift in the Journey of Faith
By Larry Ellis, M.W.S. 2005, D.W.S. 2008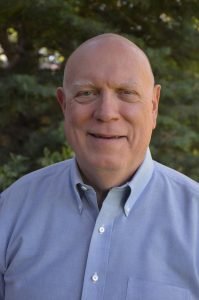 On the evening of Thursday, November 4, 2021, my family was celebrating the fortieth birthday of our daughter, Christine. Our daughter-in-law looked at me and said, "Papa, your eyes are really yellow!" My wife opened my shirt and my chest was quite yellow as well. The next morning, I saw my primary care doctor and he immediately ordered CAT scans. By that afternoon, I knew that I had a significant tumor on my pancreas. The news shifted my frame of reference in so many areas of my life. My dad and one of my uncles died of pancreatic cancer as did my sister-in-law, and I have lost several friends to the same disease. Agendas for advent and Christmas celebrations were canceled along with my teaching series at church scheduled for February and other previously high priorities.
It was a blessing to have been diagnosed early on and be admitted to the hospital to develop a treatment plan. I was a new cancer patient who needed realistic perspectives and curative treatments, starting with bi-weekly chemo infusions. As I met with oncologists, nurses, physician assistants, and surgeons, I began to make many new friendships. A question that I was asked by virtually every person was, "What kind of work do you do?"  I said I am primarily an author and a papa to our three grand-kids. Often the next question was, "What type of books do you write?" That opened the door to countless spiritual conversations. After a short visit with many of them, they felt safe sharing about their lives, their divorces, their adult alcoholic children, their departure from church, and other areas of sadness and pain. It was a great blessing for me to be able to have these conversations. It occurred to me to start providing them copies of my books about forgiveness, healthy relationships, and radical worship. I have given out about six or seven copies of my books, and I have been able to bring words of encouragement to many of these medical professionals. From my education at IWS, I have learned that worship can occur at many times and places in addition to Sunday morning when the church is gathered. Each conversation is immersed in prayer, and our Lord is touching a number of these new friends in a very positive way.
Thanks be to God for the great faculty and life-changing education given to me at IWS. If you would like to pray for me and follow my journey through pancreatic cancer, check out my journals at https://www.caringbridge.org/visit/larrydellis2.
---
Alumni Updates
Rebecca Abbott, D.W.S. 2010
Rebecca has been teaching an online course on hymnology to students around the world through the Sacred Music Institute of America. She also is working with other musicians to produce her first recording of original songs this summer. You can get a sample of the piano and vocals on her YouTube channel, Abbott Music Lab, LLC. Feel free to subscribe.
Frank Fortunato, D.W.S. 2013
I never could have imagined that in my seventies a ready-made role would come my way. An Anglican church plant in the Atlanta area needed a musician for a variety of services from liturgical worship in the mornings as an organist/pianist to high energy, contemporary worship in the evenings. The mother church sent four trained musicians to start a  small choir at the church plant. Having served for decades in churches with praise bands but without choirs, I had no outlet for the choral music and hymn tunes I had written over the years. I'm having a delightful time revising those files and writing new music. What a joy to live in the era of music notation software. One of my most delightful memories is the remarkable way heaven helped my twenty-two-year-old cousin, Phil Farrand, create Finale 1.0 decades ago. (I never told him I switched to Sibelius!)
Dawn Gilmore, D.W.S. 2014
Since becoming semi-retired, I have been quite busy! I recently published the book, Practicing the Biblical Feasts: Celebrating the Biblical Feasts within the Christian Church Calendar at Home. I was privileged to join Jack Van Marion and Steven Brooks (DWS 2012) for an online discussion on WorshipQuest Ministries about the church year and the biblical feasts. I have also become involved with a Christian theater company playing roles in mostly biblical musical dramas. My husband (a retired pastor) and I recently started attending a new church, where I will soon teach a class on the Biblical Foundations for Christian Worship that will  incorporate studying the biblical feasts.
Valerie Grissom, D.W.S. 2018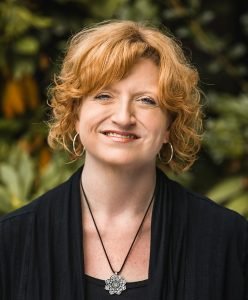 Experiencing the inclusive, Spirit-filled community of IWS became the inspiration for further studies and research regarding intergenerational and intercultural worship. I am now Vice Chair of InterGenerate, an organization dedicated to bringing together all generations of the church, and I have contributed to their recent book Engage All Generations, using material inspired by my DWS 702 project on intergenerational Scripture presentation under the mentoring of Jeff Barker. I led intergenerational worship and Scripture presentations at InterGenerate's conference in 2021, which included almost 1,000 participants from around the world. During my time at IWS, I recognized God's call on my life to pursue ordination as a pastor, I completed the requirements for ordination, including an M.Div. from Seattle Pacific University, and will soon be ordained in the Presbyterian (PC-USA) denomination. I currently serve as a worship pastor at Calvin Presbyterian Church near Seattle, Washington. In 2021, I lost both of my parents in a short time to Covid-19. In the process of healing, I recognized the lack of resources for worship pastors and church leaders who are grieving. If you would like to join my online support group, please contact me. I am forever grateful for all my experiences and learning at IWS and the amazing teachers who invested so much in me.
Cheryl Lindsay, D.W.S. 2018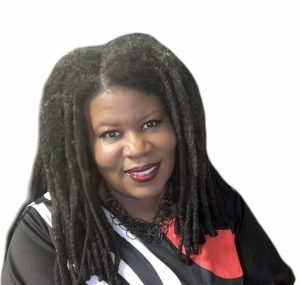 As of January 1, 2022, I serve as Minister for Worship and Theology for the United Church of Christ. In this role, I provide weekly worship and sermon preparation resources for local congregations through ucc.org. I also direct worship for denominational gatherings and represent the United Church of Christ in the Consultation on Common Texts and North American Academy of Liturgy. 
Bob Myers, D.W.S. 2007
In October 2021, my wife and I felt promptings to investigate relocating closer to our children and grandchildren. God opened a door of opportunity to become a chaplain for Hospice of the Midwest in SW Iowa.  I announced my "retirement" from local-church-pastoral ministry in November and started my new role in January. (Not a fun time to relocate in the Midwest!) It is a significant change, but I am enjoying my new ministry role, which has been affirmed in many ways by God's grace. It has been especially rewarding to leverage my knowledge of hymnody in my visits with patients.  It is amazing to observe people with severe mental decline respond to and even sing the songs of the faith with me. I know that in time God will open other doors of ministry opportunity in worship and the local church.  I still oversee the online MDiv worship course at Northern Seminary and continue in my role as General Editor of Webber Institute Books. I encourage all students, faculty, and alumni to consider writing for our imprint.  
---
In Memoriam
The Institute for Worship Studies is sad to announce the death of two alumni, Virginia Bono and Patrice Ligon.
Virginia Bono, A.G.C.W.S. 2009 (Kappa)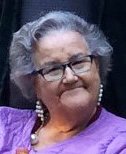 Virginia Bono, of Naperville, IL, died in February of 2022. She earned her B.A. from Seattle Pacific University, her M.A. from Northern Seminary, and her A.G.C.W.S. from IWS in 2009. She was a dedicated musician and student of Christian spirituality. Virginia appreciated the comradery at IWS and stated that she had finally found a spiritual and academic home in IWS' applied theological approach. She leaves behind her husband, Jim Bono, and three children, Jennessa, Christopher (Kasey), and Brianna Bono-Bell (Dan). She will be deeply missed by all who knew her.
Patrice Ligon, M.W.S. 2011 (Yodh)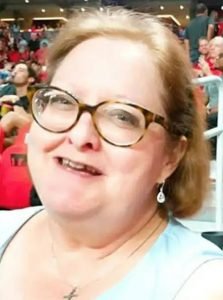 Patrice Ligon, of Fredericksburg, VA, died in December of 2020. She earned her Bachelor of Music at Converse College and her M.W.S. at IWS in 2011. Patrice was known for her kindness and encouraging presence, her sharp wit, and her passion for serving others with her gifts. She was a committed IWS alumna and stated that attending IWS was the highlight of her later adult years. After graduating she regularly returned to campus to attend worship seminars. Patrice leaves behind two daughters, Anne Barrow and Sarah Ligon. Her love and kindness will be deeply missed by all who knew her.
Donations may be made in memory of Patrice and/or Virginia to the Scholarship Fund of IWS and notated "In memory of [Patrice and/or Virginia]."
We will all miss Patrice and Virginia deeply. Let us weep with those who weep, and let us join with family and friends in releasing and commending these women of God to the God of all peace and comfort: 
Into your hands, O merciful Savior, we commend your servants Patrice and Virginia.  Acknowledge, we humbly beseech you, sheep of your own fold, lambs of your own flock, sinners of your own redeeming. Receive them into the arms of your mercy, into the blessed rest of everlasting peace, and into the glorious company of the saints in light. Amen.
---
Hawaii and South Korea Converge in Uganda
A scholarship donor and a recipient meet in Uganda. Read the stories by Lois Pannabecker and Sun Ju (Joyce) Kim below.
A Donor's Surprise, by Lois Pannabecker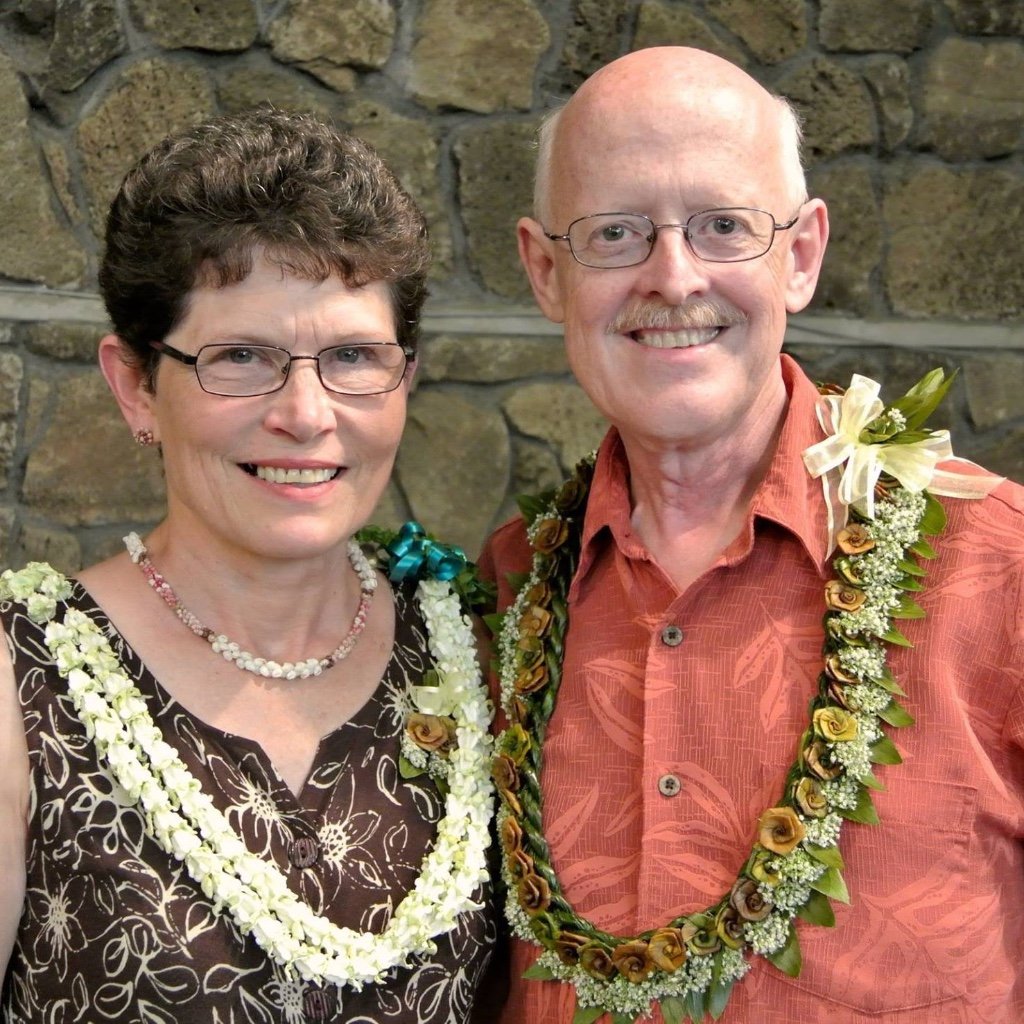 My husband, David (D.W.S. 2007), often claimed that his time of study at IWS was a highlight of his life. As a result, the David and Lois Pannabecker Scholarship was established in 2008. I asked the Lord to help me find a way to keep the scholarship active after his homegoing in 2017. (See In Memoriam: David Pannabecker article.) My prayer has been answered, and each month I am able to contribute to the fund. This year four students from South Korea, Ukraine, Hong Kong and Indonesia received assistance.
I serve as a global missionary with One Mission Society. One of my roles is to continue the puppet training ministry that was David's brainchild and that we worked together to develop. This work took me to Uganda this past March, and Jim Hart asked if I could meet an IWS student while there—Sun Ju (Joyce) Kim from South Korea, who is a worship and music instructor at Reformed Theological College in Kampala. We were introduced via email, and Joyce and I quickly formed a plan to meet.
Joyce took me to a lovely coffee shop where we talked for several hours. She shared about her work at the college, challenges they have faced in the midst of Covid, difficult personal challenges during this same period, and her academic journey at IWS. Her doctoral studies have stretched her deeply as she strives to read and comprehend mass amounts of material in English, which is not her first  language. I admire her tenacity.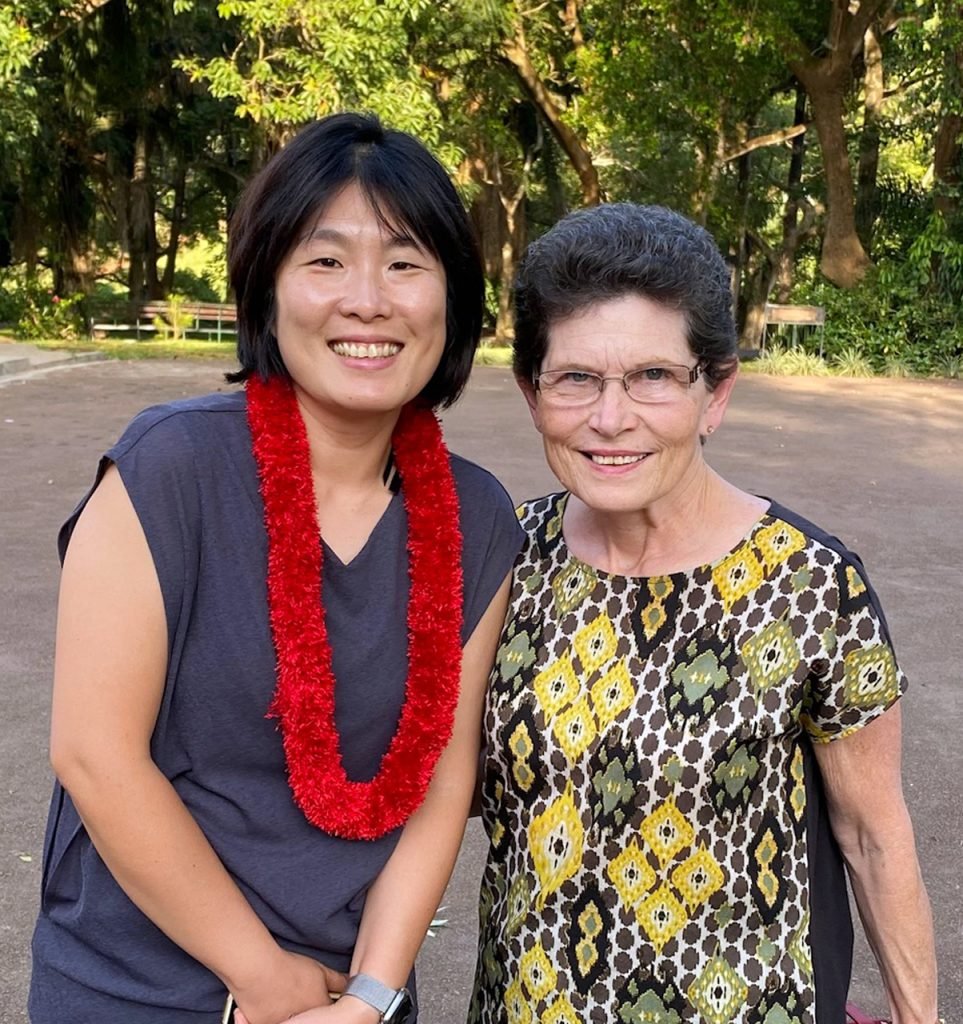 What I did not realize when we met was that Joyce had received assistance from our scholarship. As our conversation evolved, I thought, "This is exactly the type of student I want our scholarship to encourage!" When I brought up the topic, she said, "You have supported me, and that's why I thought Dr. Hart wanted us to meet." We had a good laugh about this because she had written me a thank you note which I had not yet received.
We prayed together before parting. I was privileged to pray for Joyce, asking for God's intervention for her needs and his blessing on her life. South Korea, Hawaii (my home), and IWS converged in Uganda—a rewarding trip highlight!
The Grace of Receiving, by Joyce Kim (D.W.S. candidate)
I didn't grow up in a wealthy family without financial worries, nor was I raised in a humble family that didn't support my education. As I went abroad to study and achieved independence from my parents, I realized how much I had been sheltered. Studying in a different country with a foreign language was challenging. In addition, I was not familiar with the process of applying for and receiving scholarship assistance, so I fiercely worked to meet the financial challenges.
For me, self-reliance is an essential part of living abroad and that includes not asking or receiving help from others. But God helped me to open my life and receive help from others when the need became insurmountable. God showed me how members of the body of Christ serve each other through a sense of vulnerability. The more I was taken care of by the community, the more I became aware of the suffering of others. This has led me to reorient my focus on how I can serve others. 
The assist I have received from the David and Lois Pannabecker Scholarship has impacted my life. It is not reasonable that someone who does not know me personally would willingly sacrifice their money for me. I believe that such donors have a big picture of God who can work through people in ways never imagined. They participate in God's mission by putting their heart on my hands and feet, expecting God to bring worship renewal to the community I belong to, the church I serve, and the people I meet.
The meeting with Lois Pannabecker was special because we didn't meet in Korea or the States, but in Uganda where we stood as fellow missionaries. Our desire for building the kingdom of God was embodied through our physical contact, conversation, and praying for each other. It was not a meeting between a donor and a receiver, but a meeting where we beautifully sacrificed what we valued and committed ourselves once again to God's mission to spread his kingdom wherever we go. Thanks be to God!
---
Webinar with Lester Ruth and Swee Hong Lim
Saturday May 21, 9:30 a.m. Eastern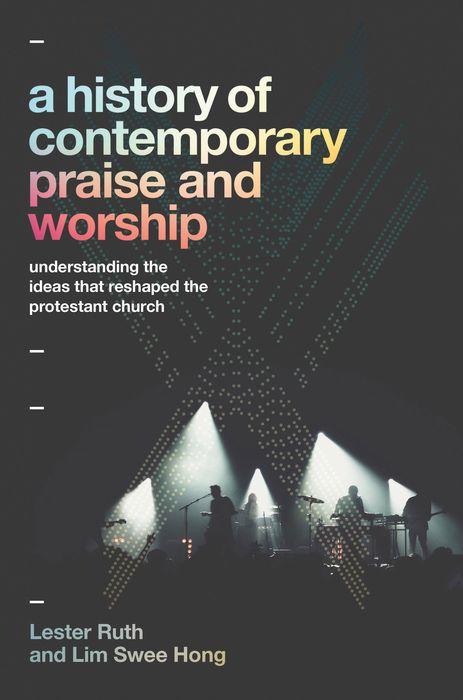 One more event is scheduled in our Spring 2022 series of worship webinars, which are live Microsoft Teams sessions that include a short presentation by the author of a recently published book followed by a discussion based on questions posed by the attendees.
Lester Ruth and Swee Hong Lim will speak on A History of Contemporary Praise and Worship: Understanding the Ideas that Reshaped the Protestant Church, Saturday, May 21, 9:30-10:30 a.m.
You may register for the webinar here.
---
Resources from Spring 2022 Webinars
Each of the first three Spring 2022 webinars was well-attended and much appreciated, and all the author-speakers received positive comments on their content and presentation. Don't miss the final webinar of our current series–May 21: Lester Ruth and Swee Hong Lim on A History of Contemporary Praise and Worship.
Here are the audio files for our webinar presentations that occurred this spring.
Lester Ruth and Jonathan Ottaway on Flow: The Ancient Way to Do Contemporary Worship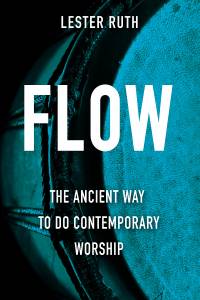 Lester Ruth and his contributors break down the process of re-thinking the order of worship so pastors and worship leaders can plan and lead a service of Word and Table that feels genuinely relevant and attuned to the congregation's culture.
"There are qualities in the description of ancient Christian worship that we today should more normally associate with the style of contemporary worship than with traditional worship."

Lester Ruth
Audio recording of the February 19, 2022 webinar on Flow
Gerald Borchert on Tension: Empowering Christian Thought and Life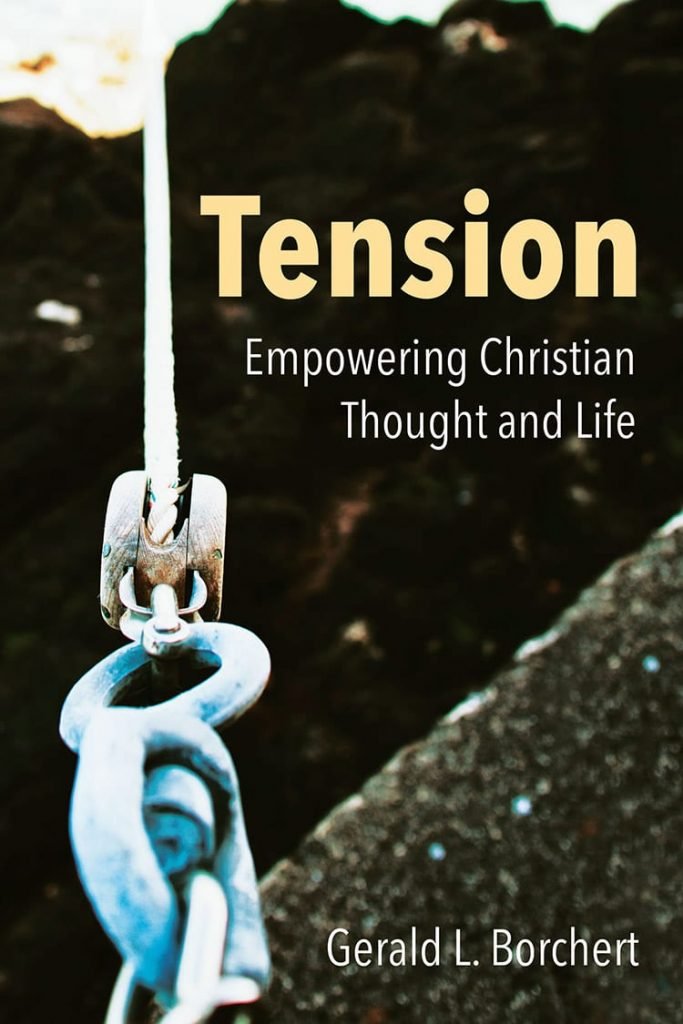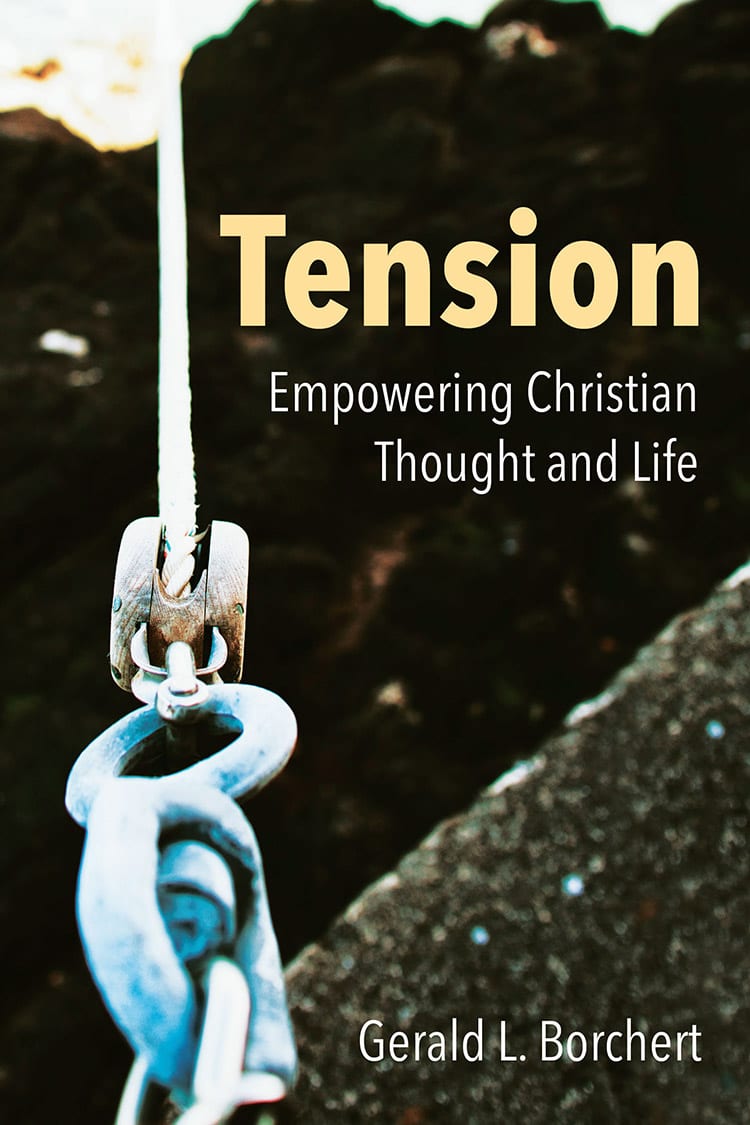 In his book, Gerald Borchert wrestles with the many ways in which Christians experience tension both in the church and in real life. The very nature of choice is a source of tension, and all of us are confronted daily with choices that can have significant impact on our lives and those around us.
"Do tensions always need to be resolved, or can we at times live creatively with them and recognize that there may be strength within tensions?"

Gerald Borchert
Audio recording of the March 12, 2022 Gerald Borchert webinar
Constance Cherry on The Worship Architect, Second Edition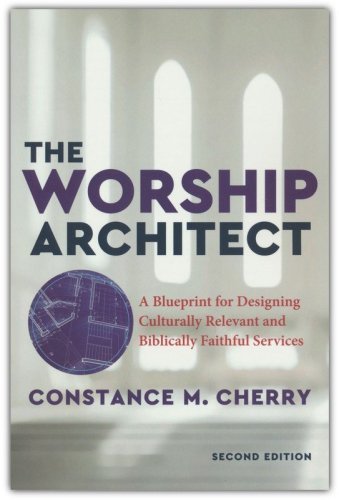 Each chapter in this new edition of Constance's popular book has been substantially updated and revised, including illustrations, key terms, examples, technological references, and suggested resources for further reading. A new appendix on live-streamed worship is included.
In her webinar, Constance assesses the current health of worship based on recent visits to several churches.
"Once we use the word 'worship' to apply to everything we do, we can end up concluding that it all means the same thing and fulfills the same purposes."

Constance Cherry
Follow this link to access the article and PowerPoint slides that Constance references and shares during her webinar.
Audio recording of the April 2, 2022 Constance Cherry webinar
---

Sign up to receive the Webber Quote of the Week by email.