A live discussion with the author
Transforming Worship with Rory Noland
Saturday, February 25, 9:30 – 10:30 a.m. EST (GMT -5)
"Transforming worship is a communal experience that combines classic spiritual practices with a formative encounter with God in Christ through the Holy Spirit."

Rory Noland (2021)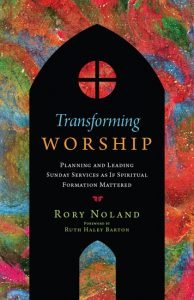 Noland describes five communal spiritual practices intrinsic to a transforming worship experience along with practical suggestions for implementing them in one's particular setting: prayer, Scripture reading, confession, the Lord's Supper, and baptism.
Rory believes there is an urgent need today for church services that are substantive and purposeful. He combines discipleship and worship in his book, Transforming Worship: Planning and Leading Sunday Services as if Spiritual Formation Mattered, to offer a vision for worship as spiritual formation in which worshipers encounter the life-altering, character-shaping presence of God.
"God is the one who redeems and renews people in Christ through the power of the Holy Spirit. Our job is simply to point them to Jesus. I hope this book helps you do an even better job of pointing people to Jesus."
Rory Noland is a graduate of the Robert Webber Institute for Worship Studies (M.W.S. 2015, D.W.S. 2018). He is the director of Heart of the Artist Ministries, a published songwriter, and author of five books including The Heart of the Artist, 2nd ed. Rory leads retreats for artists, speaks at workshops and conferences, mentors worship leaders, and consults with churches on worship and the arts.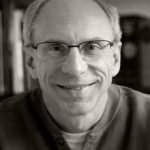 Transforming Worship. LIVE online on Saturday, Feb 25, 9:30-10:30 a.m. Eastern
IWS Interactive Webinars
Our webinars are LIVE Microsoft Teams sessions that include a short presentation by the author of a recently published book followed by a discussion based on your questions. They are designed to provide ongoing education, worship resources, and inspiration for worship planners and leaders. These sessions are great opportunities for you to provide cost-effective training for your leaders. Consider registering members from your church or school.
IWS webinars are offered free of charge, but each person must register and must purchase the author's book in advance of the event in order to facilitate focused discussion.
You may purchase an autographed copy of Rory Noland's book here through the IWS Bookstore.
Future webinar: Saturday, April 15, 2023 with Dan Wilt and Ryan Whitaker Smith, authors of Sheltering Mercy: Prayers Inspired by the Psalms and Endless Grace: Prayers Inspired by the Psalms.