Church Leaders
"It was a delightful privilege to return and lead the recent seminar at the Robert Webber Institute for Worship Studies. The contextual worship was thoroughly refreshing and the encounter with eager students, alumni and faculty was once again a marvelously enriching experience. The readiness of persons to learn, digest and dialog concerning interrelated theological ideas, particularly as they relate to worship, is a clear sign of an excellent theological environment. The responses and comments of the participants in my seminar were exceedingly heartwarming. The school continues to be a model of what Bob Webber hoped to develop in his dream for an institution focused on a holistic approach to Christian life and worship."
—Gerald L. Borchert, Ph.D., LL.B.
Senior Professor of New Testament, Carson-Newman University;
Professor Emeritus and Former Trustee, IWS
"My recent time with the IWS Worship Seminar was delightful and enriching. The community fostered within the learning environment, worship times, and shared meals was exceptional. Students and faculty were deeply engaged and represented a significant array of interests and backgrounds. IWS's practice of hospitality was life-giving and contagious– a wonderful and innovative model for theological education."
—Christine D. Pohl, Ph.D.
Associate Provost and Professor of Christian Ethics,
Asbury Theological Seminary
"What a privilege and joy to be at IWS! When students lean into the content and the community like they do at IWS, the learning experience is transformative. I highly commend it for faculty and student alike."
-Mark Labberton, Ph.D.
President, Fuller Theological Seminary.
"One rarely encounters a group that is so open to learn and thirsty for any information that one can offer. The discourse of the seminar discussion was on a high level offering the opportunity to learn from each other as well as from the professor—just as it should be. I am rarely given this much time to share these ideas and process them in such depth. Thanks for this opportunity, IWS alums and friends."
-C. Michael Hawn, D.M.A.
University Distinguished Professor of Church Music and Director of the Master of Sacred Music Program, SMU Perkins School of Theology
"I am grateful for opportunity to participate in the learning community at IWS. I find it to be a place of great concern for the flourishing of the church, a deep desire to learn and grow, and a counter-cultural passion for learning from and about worship practices in a variety of times and places and denominational contexts. I find students and seminar participants to be so willing and eager to learn about every facet of worship ministry–theological, historical, sociological, and psychological–in both theoretical and practical ways."
-John Witvliet, Ph.D.
Director, Calvin Institute of Christian Worship.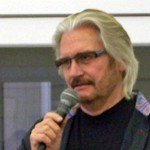 "There are so many memories that keep resonating from my recent time teaching alumni from the Institute for Worship Studies. I have spoken at and attended many conferences, but never have I encountered better singing (especially in harmony) or more 'joy of the Lord' than from the IWS community. I also was impressed with how the faculty and staff of IWS are recovering an ancient definition of 'liturgy' as 'the elder sibling of drama.' Thanks to all my faculty colleagues and students at IWS."
-Leonard Sweet, Ph.D.
Professor at Drew Theological School at Drew University
and at George Fox University
"The Robert E. Webber Institute for Worship Studies is a unique, beautiful model for theological education and spiritual formation. At the Institute, as the church fathers emphasized, all study begins and ends within the beauty of worship. Not only so, but the Institute provides an innovative curriculum and accessible delivery model that students will find highly attractive."
Creator Magazine
"A lot of people are apathetic and oblivious to the challenges and changes we face as followers of Christ in the emerging culture. Others are aware of our growing list of problems – relating to worship, spiritual formation, leadership development, theology, mission, and more – but they do little more than complain, blame, or worry. Thank God for the people at IWS. They see the problems but instead of fretting and complaining, they are moving forward with innovative, creative, and redemptive action. They are creative innovators in how quality education can be delivered, and the content of their training "brings forth treasures old and new" to face today's and tomorrow's opportunities. Building on the rich legacy of their founder, Dr. Robert Webber, this community of learners is playing an important part in preparing the church of today for the world of tomorrow."
-Brian McLaren, Author/Activist,
after a visit to an IWS on-campus session
"You are giving respect to practitioners as serious theologians. I saw in every single class practitioners, without apology, being invited to do hard theological reflection on their experience and being honored as persons who do so. That's a big deal. You are sitting on the top of a revolution in theological education.
"I saw a kind of ecumenism (a theology that takes all comers for the sake of the world) that was respectful of the traditions in the room. I never heard a trivializing of [another's] tradition. Lesslie Newbigin argued that if we were to reframe the ecumenical movement around missional issues—not as an ecclesial issue but as God's mission—we could get rid of most of the problems without erasing difference among the churches. I saw that happening here.
"There is an open and inviting dialogue in the classrooms. I saw exemplary team teaching. This is a high virtue and hard-won achievement. I heard church musicians thinking theologically and feeling free to do so without fear that some theologian was going to shame them that they didn't have the right answer, didn't say it the right way, or hadn't read the right German theologian."
-Patrick Keifert, Professor of Systematic Theology at Luther Seminary and researcher and consultant with the non-profit institute Church Innovations. Read the rest of his experience on campus here.
"Bob Webber was an inspired and prescient observer of religion in North America, just as he was also one of its most informed and faithful Christians. Yet for all his remarkable lectures, insightful commentary, and invaluable books, Bob probably left the Church no greater gift than in the establishment of the Institute for Worship Studies which bears his name. What began in 1999 has matured and expanded to become a leading center for the advanced education and training of men and women seeking to work within the fields of Christian liturgy, music, art, and literature. Because of my own work as an observer and commentator on 21st century Christianity in North America, I am acutely aware that Christians yearn more now than ever before to understand, experience, and increase their faith through authentic worship and the incarnate joy of music and art, liturgy and drama. The Robert E. Webber Institute for Worship Studies exists for the sole purpose of preparing ordained and lay Christian leaders alike to address this growing need with professional competence and to the glory of God. It is a privilege to be able to add my name to the list of those who gratefully support the Institute's work and expanding reputation for excellence in the field of worship studies.:
-Phyllis Tickle, Author and Commentator on Contemporary Culture