People in your Class
To see a list of who is in your class, click the People tab within Course Navigation.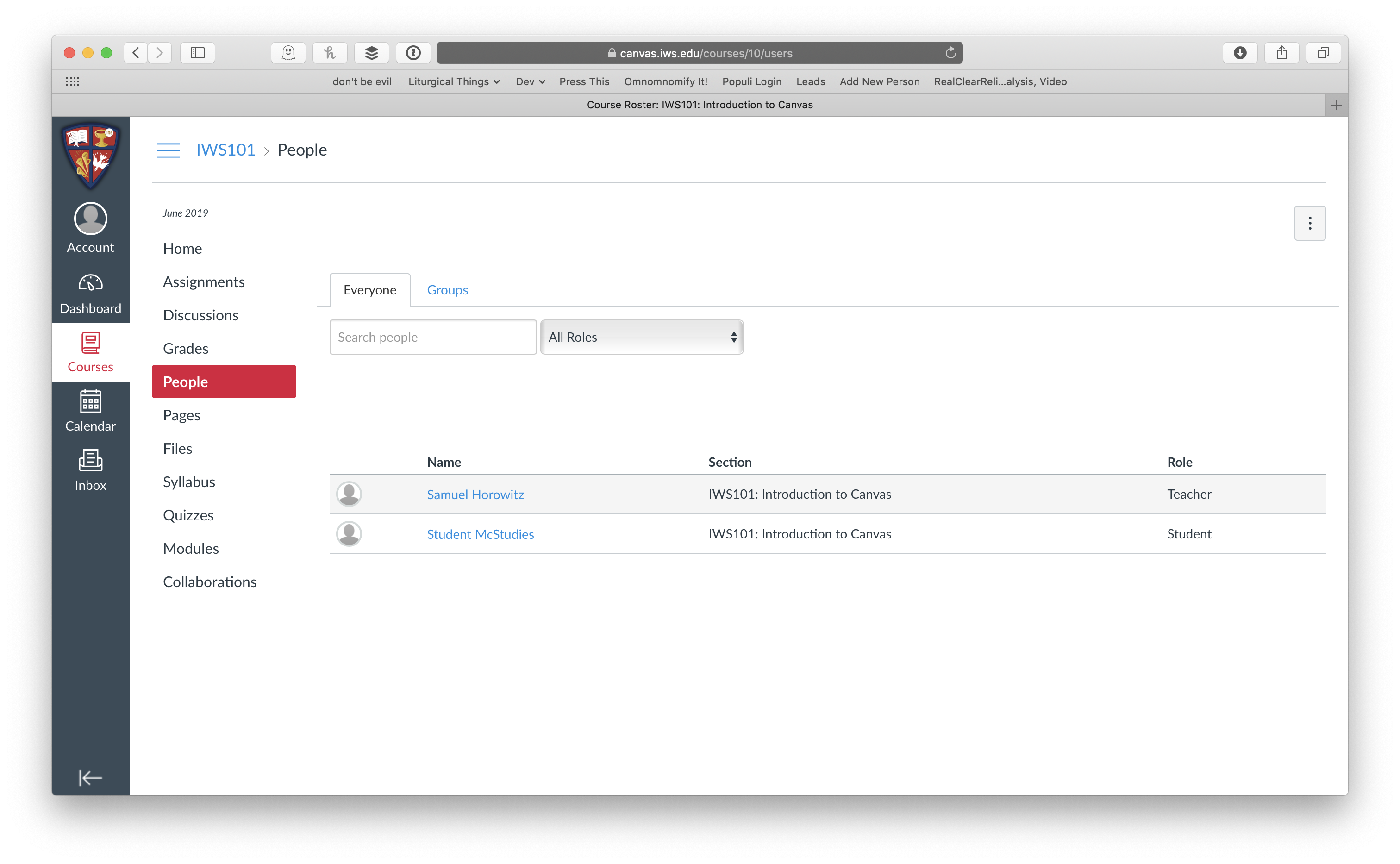 Clicking on a name will allow you to access links to send a message through Canvas (messaging is covered in a later session).
The Calendar
Canvas has a calendar feature that will show you important upcoming dates (like assignment due dates). This calendar will show you the combined information for all of your courses.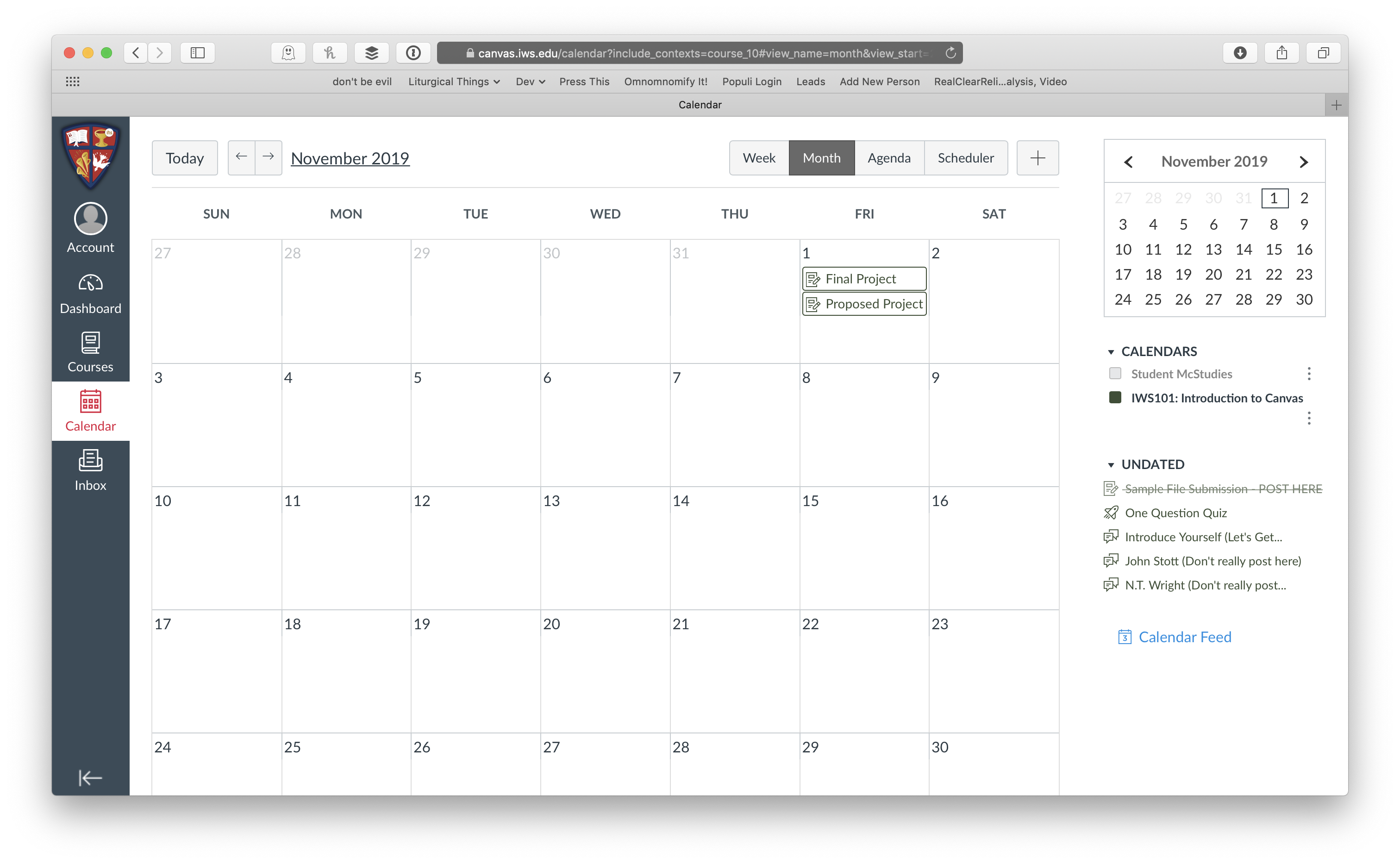 To add your Canvas calendar to your Google Calendar, click the Calendar Feed link on the right side of the Calendar, then highlight and copy the feed link in the popup box. Login to your Google Calendar (make sure you are signed into your IWS account!). On the left side, look for the "Add Calendar" box and click the three-dots menu next to it. Select "from URL" in the list, paste the previously-copied link into the box, and click "Add Calendar." For further assistance, check out this help document from Canvas