Dr. Eric Bolger, Vice Chair
B.A., University of California, San Diego
M. Div., Trinity Evangelical Divinity School
Ph.D., Trinity Evangelical Divinity School
D.W.S., The Robert E. Webber Institute for Worship Studies
Dr. Eric Bolger serves as Vice President for Academic Affairs and Dean of the College at College of the Ozarks in Point Lookout, MO, where he also teaches courses in Bible, theology, and worship. He was a member of the inaugural ("Alpha") DWS class and taught MWS 501 Biblical Theology of Worship for 14 years, beginning with the inception of the MWS program. He served as the academic dean of IWS from 2007 to 2010. He has extensive experience in worship leadership and is a member of the preaching team at his home church in Branson, MO.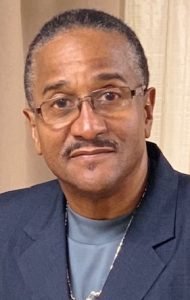 Dr. Walter M. Brown Jr.
B.S.W., Georgia State University
M.Div., Interdenominational Theological Center
Th.M., Emory University
D.Min., Columbia Theological Seminary
Walter M. Brown, Jr. is an ordained Elder in the Central Georgia Jurisdiction of the Churches of God in Christ. From 1985–2005 he enjoyed a distinguished career as a Navy chaplain, ministering to Department of Defense personnel and their families while conducting workshops and seminars around the world. He is the founding pastor of Bethany Ministries and Kingdom Minded Association of Churches (KMAC) in Jacksonville, FL. He has worked as an adjunct professor at Florida State College at Jacksonville, and Columbia College. He has also worked for Marketplace Chaplains USA, a tutor/mentor for the To-Nurture Educational Program with Principle Woods, Inc., a PRN Chaplain for Shands Hospital and Trauma Center, a substitute teacher for Duval County School System, and a contracted CREDO facilitator for the United States Navy at Naval Air Station Jacksonville, FL. He organized "Operation Dandelion," an outreach ministry that taught ethical decision making in the alternative middle-school setting. He is a graduate on the Hands-On Jacksonville Blueprint for Leadership Cohort Class of 2011 and a 2012 graduate of the Barnes Family Entrepreneurship Boot-Camp for Veterans with Disabilities, Syracuse University.
Dr. Brown's published books include: Igniting Prayer's Passion and Power in Us, Why the Wilderness, and God Sends Angels After We Go Through. He and his wife of 47 years, the former Beryl Thompson, have three children: LT Geoffrey Walter [CHC, USN]; Chaplain Marcus Theodore, and Judith Beryl.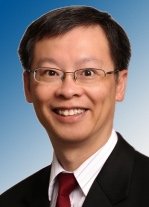 Dr. Kai Ton Chau, Secretary/Treasurer
Honors Diploma (with distinction), Hong Kong Baptist University
M.Mus., Choral Conducting, Conservatory of Music, University of Missouri-Kansas City
M.B.A., International Business, Laurentian University
D.W.S., The Robert E. Webber Institute for Worship Studies
Equally conversant in the fields of choral music, Christian worship theology and practices, technology, and accounting and business, Kai Ton Chau's diverse background has brought him into a career of an international scope. With particular interest in the higher education sector — especially in teaching, research and academic administration, his calling and vocation revolves around serving, learning, and teaching.
Appointed as a visiting scholar at Calvin College in 2014, Kai Ton continues his research and writing in the field of Christian worship, and his effort in teaching and nurturing worship and music ministry, particularly among the ethnic Chinese churches in North America. Kai Ton held the position of Associate Professor of Music Studies and Jack Van Laar Endowed Chair of Music and Worship at Kuyper College in Grand Rapids, Michigan. In addition to directing the college choir and ensemble, he taught music theory and chaired the Arts and Sciences department. His diverse career in Hong Kong, Canada and the United States has afforded him the opportunities to serve at various churches, inter-church events, mass choirs, and institutions of higher education (including Institute for Christian Studies in Toronto, and Redeemer University College in Ancaster, Canada).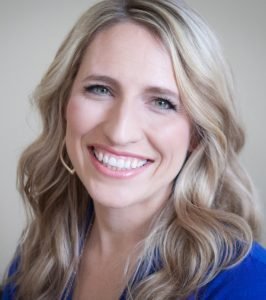 Dr. Laura Story Elvington
B.S. (Music/Bible), Columbia International University
M.A. (Theological Studies), Covenant Theological Seminary
D.W.S., The Robert E. Webber Institute for Worship Studies
Laura Story Elvington is a Bible teacher, worship leader, Grammy award-winning singer/songwriter, and bestselling author. The song "Blessings" was certified Gold in 2011 and inspired her first book, What If Your Blessings Come Through Raindrops. Laura's music and writing show God's love and grace intersecting with real life, and serve as a reminder that despite questions or circumstances, He is the ultimate author of our story. Laura recently released a new book, When God Doesn't Fix It: Lessons You Never Wanted to Learn, Truths You Can't Live Without. She has served as a worship leader at Perimeter Church in Atlanta since 2005, and is currently in the thesis stage of the Doctor of Worship Studies at IWS. Her greatest joy is being a wife to Martin and the mother to Josie, Ben, Griffin, and Timothy.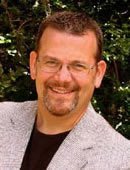 Dr. James R. Hart, President
B.M. (Sacred Music), Oral Roberts University
M.M. (Performance), University of Tulsa
D.W.S., the Robert E. Webber Institute for Worship Studies
Jim Hart holds a B.M. in Sacred Music from Oral Roberts University, an M.M. in Trumpet Performance from the University of Tulsa, and a D.W.S. from the Institute for Worship Studies where he graduated with the Alphas—the first graduating class—in 2002. He was critical to the formation of IWS in Florida and has held administrative responsibilities since its inception in 1999. He is a professional trumpeter, choral director, and a published composer/arranger, songwriter and author. He has served in church music ministry for approximately 40 years, including his current position as Choir Director at Grace Anglican Church in Fleming Island, FL. Dr. Hart and his wife, Carol, have three daughters and three grandchildren.
Dr. Wendy C. Layland
B.A. (Social Sciences), Flagler College
M.C.L., Fuller Seminary
D.W.S., The Robert E. Webber Institute for Worship Studies
Wendy Curl Layland is a school founder (Veritas Classical School), worship leader, and realtor (owner of Endless Summer Realty). She is married to Brad Layland, CEO of The Focus Group. Together they have four teenage children: Max, Dakota, Jack, and Sydney.
Dr. John Lindsell,
Chairman of the Board
Ed.M. & Ed.D. (Administration, Planning, and Social Policy), Harvard University
M.T.S. (Church History), Gordon-Conwell Theological Seminary
A.B. (English Literature), Wheaton College
Dr. Lindsell is Head of School, Oakbrook Preparatory School, 190 Lincoln School Road, Spartanburg, SC and lives in Inman, SC. He also teaches on finances in non-profit organizations in Harvard's Summer School and has served on the faculty at Kennesaw State University. Previously John worked as the Headmaster and CFO at Westminster School of Augusta, GA, as Headmaster at the Whitefield Academy in Atlanta, GA, and also as the Assistant Superintendent for Finance for the Merrimack School District in New Hampshire.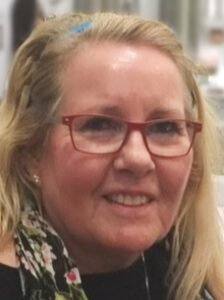 Mrs. Sarah Monaco
Sarah Monaco is the cantor and children's choir director at Blessed Trinity Catholic Church in Jacksonville, FL. She has taught Douglas Anderson School of the Arts in Jacksonville, is a member of the National Teachers of Singing (NATS), and is an experienced music teacher (pre-K through 12th grade). Her students have won numerous competitions and been accepted to selective music schools.
Mrs. Monaco is a member of the Church Musician Association of America and National Pastoral Musicans. She has sung as a soloist in churches of many denominations and held recitals and concerts across the globe. She is married to Frances Monaco, has eight grandchildren and four children, and her hobbies include scuba diving, skiing and hiking, training her four Rottweilers, and cooking. Her call in life is to present beautiful music in the church, and to encourage congregations to be aware of the presence of God.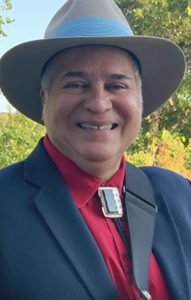 Dr. Reuben A. Rubio II
B.S., Nuclear Engineering, University of New Mexico
M.S., Nuclear Engineering, University of Michigan
Ph.D., Science Education and Technology, University of Michigan
Dr. Rubio holds a bachelor's degree in Nuclear Engineering from The University of New Mexico, a master's degree in Nuclear Engineering from The University of Michigan, and a doctorate in education from The University of Michigan. He worked as a member of the technical staff at Sandia National Laboratories for five years, and has been teaching in higher education career since 1996 in science education and educator preparation. He has taught at Albion College, Spring Arbor University, and currently with Indiana Wesleyan University. Dr. Rubio currently serves as an Associate Professor for Indiana Wesleyan University in the School of Educational Leadership, National & Global campus, where he is the department chair for master's programs in education. He teaches courses at the master's and doctoral levels along with dissertation chairing, and advising on issues related to diversity, equity, and inclusion. He has taught in English and in Spanish. Dr. Rubio has a heart to teach students within a Christian higher education context, and especially to help advance the understanding and careers of people of color and their allies.
Dr. Rubio is Mexican-American and a native of New Mexico, currently residin gin Michigan. He has been married since 1985 to Kathleen, a long time-home schooling mom who is also a pediatric and home health care nurse. They have seven children, two sons-in-law, five grandchildren, a dog, a cat, three piano/keyboards, four cars, seven guitars, four basses, six bathrooms, and eleven computers. Reuben enjoys playing bass, acoustic and electric guitar, reading, bicycling, watching movies or TV with his family and then discussing it afterwards, ballroom dancing, talking and watching basketball and baseball, and driving on road trips. He has been involved in leading worship in one form or another since 1976, in Catholic, non-denominational, and Wesleyan churches as well as parachurch groups, and doing this together with his wife since one year after they were married. He currently helps lead worship at two churches, one with his wife and the other as the leader as that church is bilingual Spanish/English. They are also members of a Christian band called Braking 4 Change. They became fans of Robert Webber through Ancient Future Worship, and his wife has been using the fourfold approach to worship planning for many years.
Trustees Emeriti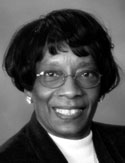 Dr. Melva Costen
B.A. (Education), Johnson C. Smith University
M.A.T.M. (Teaching Music), University of North Carolina
Ph.D. (Curriculum and Instruction), Georgia State University
Honorary doctorates (Litt.D.) from Wilson College and Erskine College
Dr. Costen is a widely recognized authority on music and worship. She has just retired as the Helmar Emil Nielsen Professor of Music and Worship at the Interdenominational Theological Seminary in Atlanta and is a visiting professor at Yale Divinity School for Fall 2007. She is the author of several books, including African American Christian Worship, which is widely used by theological seminaries. Melva's latest book is titled Somewhere I Heard…! Worship and Celebrations in African American Traditions and is forthcoming from Geneva Press. Dr. Costen chaired the committee that created the 1990 PC(USA) hymnal.
Mrs. Joanne Lindsell Webber, Esq.
B.A. (Education), Wheaton College
M.P.A. (Masters in Public Administration), Northeastern University, Boston, MA
J.D., John Marshall Law School, Chicago, IL
Ms. Webber worked in education, social work, and law in the public sector for 30 years, and has been retired since 1997. She resides in the home she and Bob built at Bethany Beach in Sawyer, Michigan.
The Rev'd Dr. Luder G. Whitlock, Jr.
Dr. Whitlock is a graduate of the University of Florida, Westminster Theological Seminary, and Vanderbilt University (D.Min.). He served as the president of Reformed Theological Seminary in Orlando for 23 years, and was the Executive Director of The New Geneva Study Bible and The Spirit of the Reformation Study Bible.
Dr. Whitlock, a Presbyterian minister, has spent much of his life in education, including 27 years at Reformed Theological Seminary (RTS). Dr. Whitlock joined the faculty of RTS in 1975, and, at the age of 37, was appointed president, a position he held for 23 years. Under his leadership, RTS grew from a small regional school to one of the most innovative as well as one of the 10 largest seminaries in North America.
Dr. Whitlock's years of ministry have been marked by an effort to bring mutual understanding and cooperation within the worldwide evangelical community, which led him to serve on the boards of the National Association of Evangelicals (NAE), the World Evangelical Fellowship (North America region), Mission America, the Lausanne Committee for World Evangelization, and Greater Europe Mission. He was co-founder and co-president of the International Reformed Fellowship, and later assumed a major role in the establishment of the World Reformed Fellowship. Dr. Whitlock has contributed to more than 20 books and 20 periodicals. He is author of The Spiritual Quest and served as executive director for The Spirit of The Reformation Study Bible.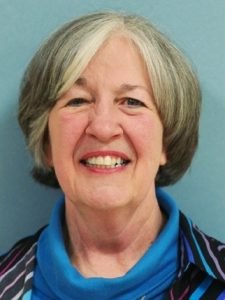 Mrs. Patricia Witt
B.S. (Mathematics), Birmingham Southern College
Project Management Professional
Graduate M.B.A. course for IBM, Harvard University
Ms. Witt's varied thirty-year career with IBM started with software development, technical education, and technical marketing, and concluded with leading international custom solutions teams as a nationally certified project manager.
Committed to community service since her teens, she serves in various roles with her church; has helped establish several non-profits; served as a Stephen Minister and Leader, as Laubach Literacy Tutor and Trainer; and volunteers with Kairos Outside, Soroptimist International of the Americas, Inc., the Woman's Club of Raleigh and founding member of Partners Against Trafficking Humans in North Carolina.
An Alabama native, she is the widow of David Witt, past IWS Board member and organist of Hayes Barton United Methodist Church, Raleigh, NC. She and their daughter and her family also reside in Raleigh. She enjoys choral singing, cooking, and traveling.