The Board of Trustees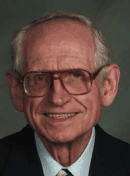 Dr. Gerald Borchert
B.A. & LL.B., University of Alberta
M. Div., Eastern Baptist Seminary
Th.M. & Ph.D., Princeton Seminary and University
Dr. Borchert has served as a Lawyer, an Ordained Baptist Minister, a Professor, and a Dean and Vice President of two Baptist theological seminaries in the United States in addition to having taught in many places including Israel, Egypt, Cameroon, Japan, Singapore, Germany, the Netherlands, Portugal, Bulgaria, Romania, Trinidad, London, and Toronto. He has done post-doctoral work in Jerusalem, Cambridge, Hamburg, Duke, the Graduate Theological Union and Boston.
He is one of the translators of the New Living Translation and has written more than 150 articles and a score of books including commentaries on John, Galatians, Revelation, Thessalonians, a work on Worship in the New Testament: Divine Mystery and Human Response which surveys the entire New Testament, a handbook on visiting The Lands of the Bible and most recently Jesus of Nazareth: Background, Witnesses and Significance.
He has retired three times, and he and his wife Doris were recently installed as emeriti Professors at the Robert Webber Institute for Worship Studies. The Borcherts have two sons: Mark, a professor of communications and Tim, a senior pastor, two daughters-in-law who are ordained and four grandchildren.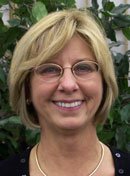 Dr. Karen Carpenter
B.A., Northwestern University
M.B.A., University of Southern Illinois, Edwardsville
D.W.S., The Robert E. Webber Institute for Worship Studies
Founder, President, and CEO of Polestar Technologies, Inc. in Needham, MA, Dr. Carpenter has over 30 years of management experience ranging from government sponsored research and development, product development and commercialization, to industrial marketing and distribution, both domestic and international. She is an Ordained Elder in the Presbyterian Church U.S.A., and an accomplished pianist and organist with over 30 years of ministry in church music. Karen serves as the Director of Music and Choir Director at First Presbyterian Church in Brookline, MA.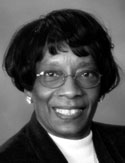 Dr. Melva Costen
B.A. (Education), Johnson C. Smith University
M.A.T.M. (Teaching Music), University of North Carolina
Ph.D. (Curriculum and Instruction), Georgia State University
Honorary doctorates (Litt.D.) from Wilson College and Erskine College
Dr. Costen is a widely recognized authority on music and worship. She has just retired as the Helmar Emil Nielsen Professor of Music and Worship at the Interdenominational Theological Seminary in Atlanta and is a visiting professor at Yale Divinity School for Fall 2007. She is the author of several books, including African American Christian Worship, which is widely used by theological seminaries. Melva's latest book is titled Somewhere I Heard…! Worship and Celebrations in African American Traditions and is forthcoming from Geneva Press. Dr. Costen chaired the committee that created the 1990 PC(USA) hymnal.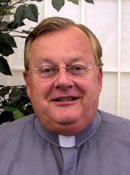 The Rev. Dr. Wayne Freeberg
Dr. Freeberg is an ordained Pastor assigned to Christ the Redeemer Cathedral Church in Ponte Vedra Beach, Florida. He serves as Chair of Education and Ministry for the Diocese. In addition, he is President of CWF Consulting, working with religious and distance education colleges and universities.
Dr. Freeberg holds a post-doctoral certificate in Leadership from Harvard University and a certificate in Distance Education from Penn State University. His academic degrees include a doctorate from Indiana University, masters degrees from Valparaiso University and New York University, and the bachelors degree from the State University of New York, along with six honorary doctoral degrees. Prior to ordination, he served Governors Askew, Graham, Martinez, Chiles and Bush as the chief administrative officer for Florida's Board of Independent Colleges and Universities. Wayne and his daughter, Diana, live in St. Augustine, Florida, where Diana is a sophomore at Nease High School.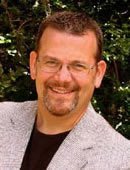 Dr. James R. Hart
B.M. (Sacred Music), Oral Roberts University
M.M. (Performance), University of Tulsa
D.W.S., the Robert E. Webber Institute for Worship Studies
Dr. Hart was critical to the formation of IWS in Florida and has held administrative responsibilities since its inception in 1999. At Bob Webber's request and with the full support of the Board, faculty and staff, he was appointed as the school's second president in June 2007. Dr. Hart has served in church worship leadership for over 30 years, most recently as Director of Music and Arts ministries at Grace Episcopal Church and New Grace Church in Orange Park, Florida, from 1993 to 2008. He is a professional trumpeter, choral director, and a published composer/arranger, songwriter and author. Dr. Hart and his wife, Carol, have three daughters.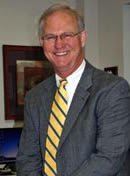 Dr. John Lindsell, Chairman of the Board
Ed.M. & Ed.D. (Administration, Planning, and Social Policy), Harvard University
M.T.S. (Church History), Gordon-Conwell Theological Seminary
A.B. (English Literature), Wheaton College
Dr. Lindsell serves as headmaster at Whitefield Academy in Atlanta, Georgia. He is also a visiting professor at Harvard University Summer School where he teaches a course entitled Financial Management of Nonprofit Organizations. Previously John worked as the Headmaster and CFO at Westminster Schools of Augusta, Georgia and Headmaster at Saint James School in Montgomery, Alabama. Dr. Lindsell is an active member at Trinity Anglican Church in Atlanta, Georgia.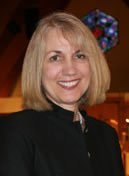 Mrs. Joanne Lindsell Webber
B.A. (Education), Wheaton College
M.P.A. (Masters in Public Administration), Northeastern University, Boston, MA
J.D., John Marshall Law School, Chicago, IL
Dr. Webber worked in education, social work, and law in the public sector for 30 years, and has been retired since 1997.
She resides in the home she and Bob built at Bethany Beach in Sawyer, Michigan.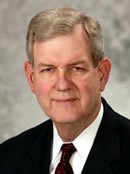 The Rev'd Dr. Luder G. Whitlock, Jr., Vice Chair
Dr. Whitlock is a graduate of the University of Florida, Westminster Theological Seminary, and Vanderbilt University (D.Min.). He served as the president of Reformed Theological Seminary in Orlando for 23 years, and was the Executive Director of The New Geneva Study Bible and The Spirit of the Reformation Study Bible.
Dr. Whitlock is the president of the not-for-profit organization Excelsis, based in Orlando, FL.
He and his wife, Mary Lou, have three grown children and eleven grandchildren.
Mrs. Patricia Witt
B.S. (Mathematics), Birmingham Southern College
Project Management Professional
Graduate M.B.A. course for IBM, Harvard University
Ms. Witt's varied thirty-year career with IBM started with software development, technical education, and technical marketing, and concluded with leading international custom solutions teams as a nationally certified project manager.
Committed to community service since her teens, she serves in various roles with her church; has helped establish several non-profits; served as a Stephen Minister and Leader, as Laubach Literacy Tutor and Trainer; and volunteers with Kairos Outside, Soroptimist International of the Americas, Inc., the Woman's Club of Raleigh and founding member of Partners Against Trafficking Humans in North Carolina.
An Alabama native, she is the recent widow of David Witt, immediate past IWS Board member and organist of Hayes Barton United Methodist Church, Raleigh, NC. She and their daughter and her family also reside in Raleigh. She enjoys choral singing, cooking, and traveling.