Jeff Barker, M.F.A.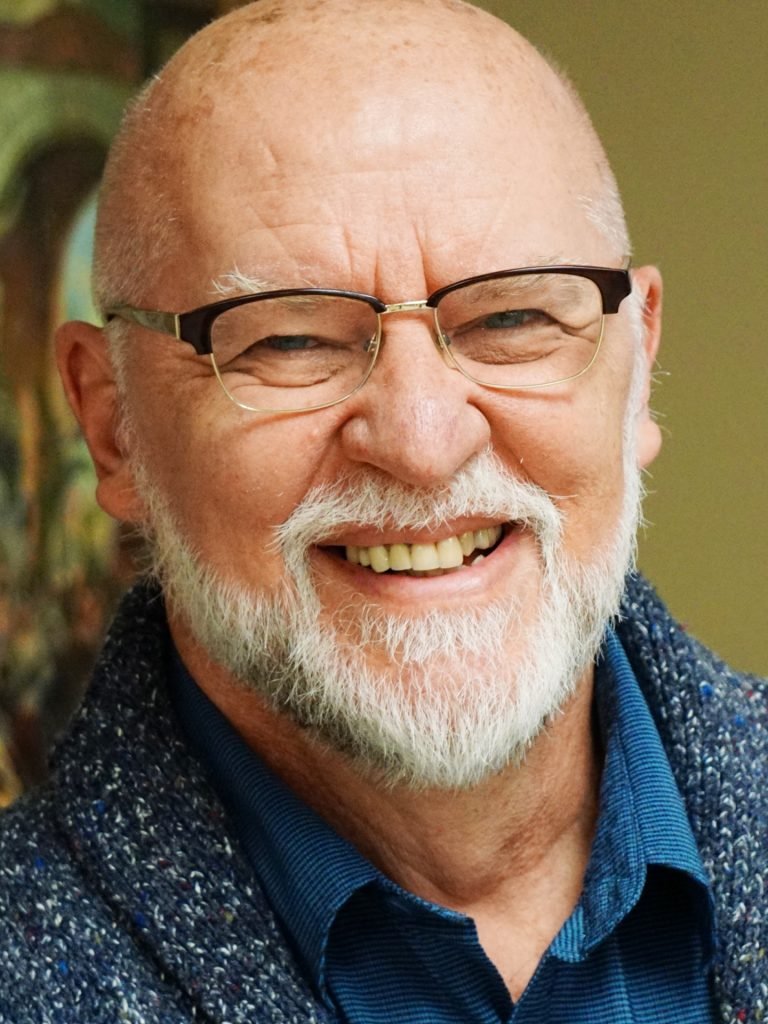 Jeff Barker is Professor Emeritus of Theatre and Worship Arts at Northwestern College in Orange City, Iowa, where he taught since 1988. He holds an M.A. in Theatre Performance from Northern Illinois University and an M.F.A. in Theatre Directing from University of South Dakota. He is an elder in the Reformed Church in America and was a worship leader on staff for many years at Trinity Reformed Church in Orange City. He is a much-produced playwright, including And God Said, a musical created with Broadway composer Ron Melrose. His screenwriting includes The Frontier Boys and Of Minor Prophets. His books include Performing the Plays of the Bible (co-authored with Tom Boogaart) and the Arlene Schuiteman trilogy. Jeff was the Carnegie Foundation's Iowa Professor of the Year in 2006. Jeff is married to actress Karen Bohm Barker, and they have three children.
Doris Borchert, D.Min.
Professor Emerita. Doris Borchert is retired Professor of Christian Education and Supervision at Northern Seminary. She holds the D.Min from Andover Newton Theological School and has served as Professor of Christian Education and Director of Supervised Ministry at Southern Baptist Theological Seminary in Louisville, Kentucky Northern Baptist Seminary in Lombard, Illinois and North American Baptist Seminary
Gerald Borchert, Ph.D., LL.B.
Professor Emeritus. Dr. Borchert has served as a Canadian Lawyer, an Ordained Baptist Minister, a Professor, and a Dean and Vice President of two Baptist theological seminaries in the United States in addition to having taught in many places. He is one of the translators of the New Living Translation and has written more than 150 articles and a score of books including commentaries on John, Galatians, Revelation, Thessalonians, two works on Jesus, one on Worship in the New Testament: Divine Mystery and Human Response which surveys the entire New Testament, two handbooks on visiting The Lands of the Bible, and most recently Christ and Chaos: Biblical Keys to Ethical Questions, a Webber Institute publication.
He has retired three times, and he and his wife Doris were installed as emeriti Professors at the Robert Webber Institute for Worship Studies. The Borcherts have two sons: Mark, a communications professor, and Tim, a graduate of IWS, and four grandchildren.
Constance Cherry, D.Min.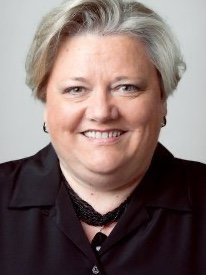 Rev. Dr. Constance Cherry is Professor Emeritus of Worship and Pastoral Ministry, and Affiliate Professor at Wesley Seminary, Indiana Wesleyan University. She is also a founding faculty member of The Robert E. Webber Institute for Worship Studies, teaching DWS 702 every term since 2000. In addition to her work in the academy, Constance has served in local church ministry for many years as worship leader, church musician, and pastor. She is the author of six books and a published composer of various compositions for the church. Her first book, The Worship Architect: A Blueprint for Designing Culturally Relevant and Biblically Faithful Services, has been or is currently being used by more than 150 institutions of higher education, representing more than thirty denominations, as a required worship text. It is now in its second edition (2021) and published in five languages. Two related volumes, The Special Service Worship Architect (2013) and The Music Architect (2016), complete the Worship Architect trilogy published by Baker Academic. In response to this and other achievements in the academy, Constance was awarded the university-wide Outstanding Scholarship Award by Indiana Wesleyan University in 2015. An active hymn writer, her hymns appear in six major hymnals. Constance maintains an extensive schedule of speaking for conferences both nationally and internationally. She is passionate about the local church and focuses her teaching/speaking on equipping leaders to achieve authentic worship renewal by helping them to identify and contextualize transcultural biblical principles that define Christian worship as truly Christian.
Vaughn CroweTipton, Ph.D.
Vaughn CroweTipton is Associate Vice President, Associate Professor, and University Chaplain at Furman University. He is the former senior pastor at Auburn First Baptist Church in Auburn, Alabama. Dr. CroweTipton also taught in the religion department at Auburn University, as well as Mercer University, Brewton-Parker College and Macon College. He has served as senior pastor at Northwest Baptist Church in Ardmore, OK, senior chaplain at Methodist Children's Home in Macon, GA, and pastor of Loveview Baptist Church in Hillsboro, TX. He has published numerous articles, edited several books, and serves as a conference speaker. A graduate of Mississippi College (B.A.), he holds the M.Div. degree from the Southern Baptist Theological Seminary and a Ph.D. in Biblical Studies from Baylor University. Dr. CroweTipton has also done postdoctoral study at Oxford University.
Douglas Curry, D.Min.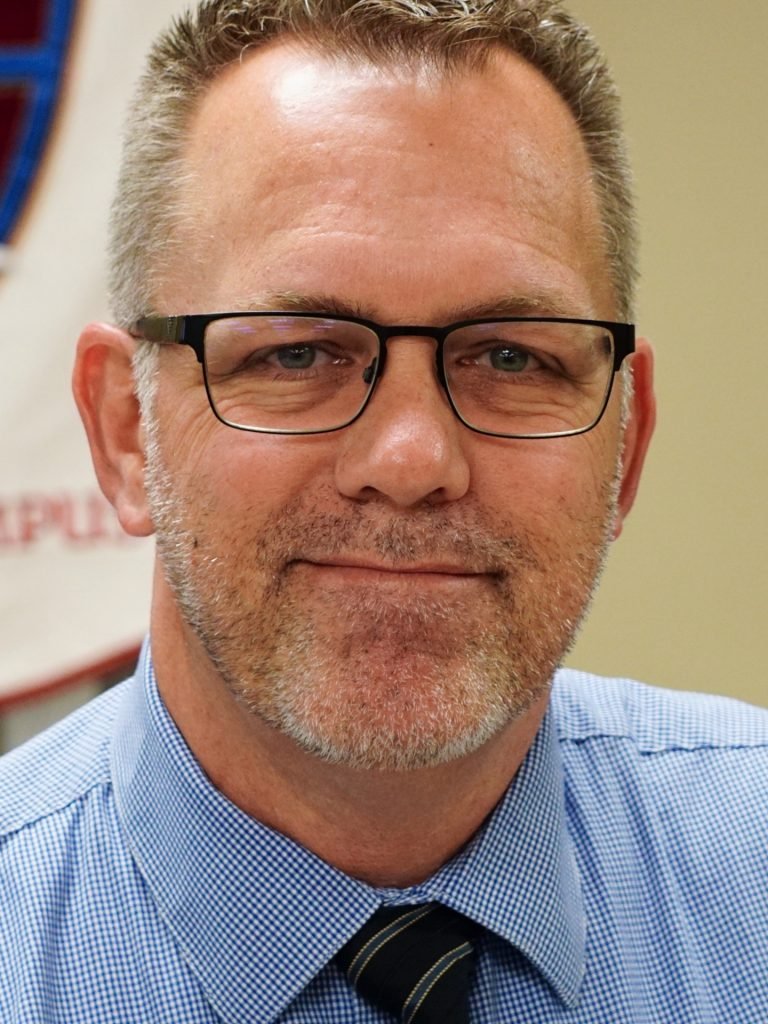 Douglas Curry serves as Worship Ministries Pastor at Messiah College, where he teaches various courses and gives faculty oversight to the Music & Worship Degree program. He holds a B.A. from Messiah College, M.A. from Lancaster Bible College Graduate School/Capital Seminary, and the D.Min. from Wesley Theological Seminary. In addition to Doug's extensive involvement giving direction to a vast array of worship arts ministries in the context of the local church, Doug teaches the core course in the History, Theology, and Practice of Worship for Capital Seminary. An accomplished professional vocalist and choir director, Doug's vocational world also includes conference/workshop teaching events, choral adjudication, as well as a growing consulting practice working alongside churches to assist in their development of worship/liturgical arts ministries.
Amy Davis Abdallah, Ph.D.
Amy Davis Abdallah is Professor of Theology and Bible at Nyack College. She also teaches worship and coordinates chapels for Alliance Theological Seminary. She holds a Ph.D. in Liturgical Studies from Drew University and an M.Div. from Alliance Theological Seminary. She preaches and teaches for churches, conferences, and other ministries in the United States and internationally. Amy also encourages Christian women to expand the Kingdom of God through the educational program Empower as well as a rite of passage for Nyack College Seniors. She is the author of The Book of Womanhood, and her writing has been featured by Christianity Today, CBE International, Redbud Writers Guild, and Missio Alliance. She is currently working on a book on rites of passage and other rituals for transformation. Amy loves to exercise, take photos, climb mountains, adventure with her husband and sons, learn languages, and enjoy the beach. Find her on the web at amyfdavisabdallah.com and on twitter @amyfdavisa.
Dinelle Frankland, D.W.S.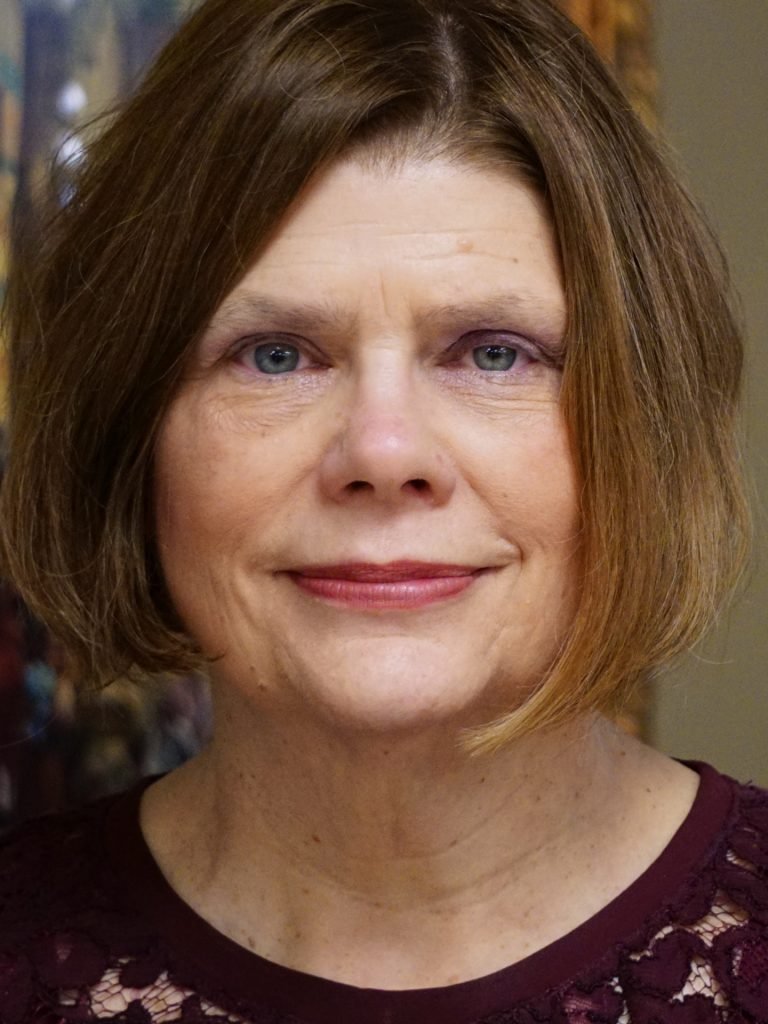 Academic Dean. Dinelle Frankland has been serving as Minister of Worship and Choirs at First Christian Church in Clinton, Illinois since September 2019. From 2003-2021, she served as Professor of Worship Studies at Lincoln Christian Seminary in Lincoln, Illinois, where she developed a Master of Arts in Formative Worship degree. She also served as academic dean at LCS from 2011-2015.
Dr. Frankland holds a Bachelor of Sacred Music degree from Lincoln Christian University, a Master of Music in Church Music from Southwestern Baptist Theological Seminary, and a Doctor of Worship Studies from the Robert E. Webber Institute for Worship Studies. She previously taught music and worship at Dallas Christian College and Ozark Christian College, and has taught as an adjunct for TCMI Institute, a seminary near Heiligenkreuz, Austria. She is the author of His Story, Our Response: What the Bible Says About Worship and travels throughout the U.S. as a speaker and worship leader. At IWS she enjoys interacting with a variety of students who are eager to further their education for the benefit of God's Kingdom.
Andrew E. Hill, Ph.D.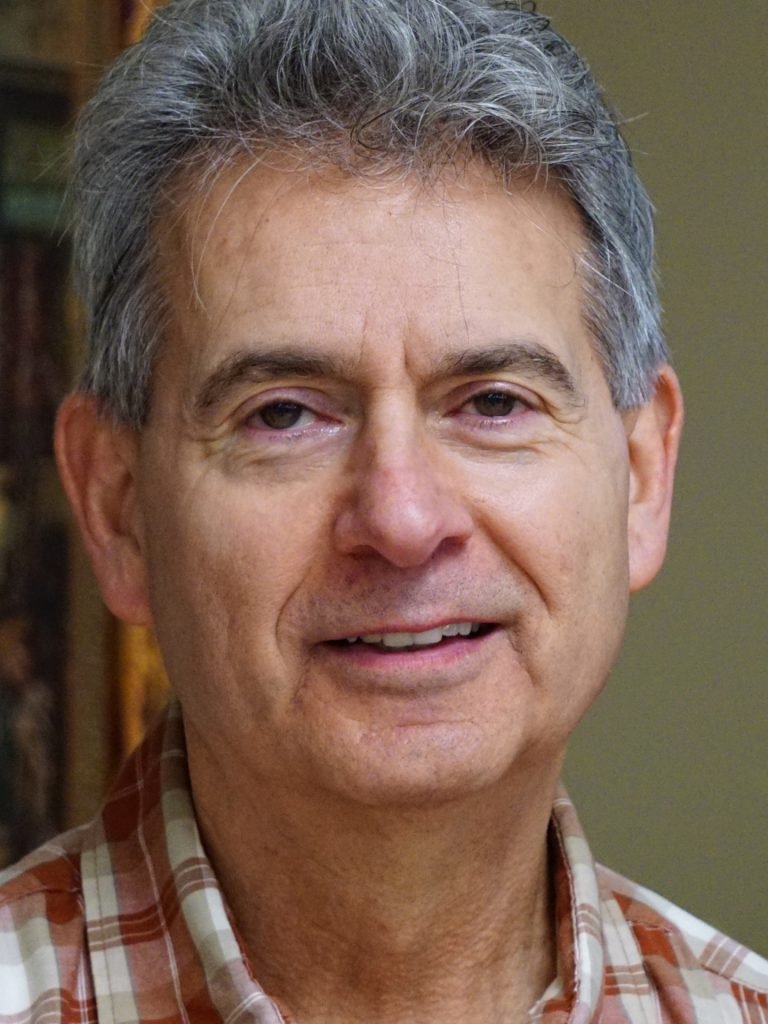 Andrew Hill is Professor Emeritus of Old Testament at Wheaton College, Wheaton, Illinois. His graduate training includes a M.Div. with Christian Education emphasis from Grand Rapids Baptist Seminary, and a M.A. and Ph.D. in Near Eastern Studies from the University of Michigan. He is the author of numerous articles and several books, including A Survey of the Old Testament (with J. H. Walton), Old Testament Today (with J. H. Walton), 1 & 2 Chronicles (NIV Application Commentary), Minor Prophets (with R. D. Patterson, Cornerstone Biblical Commentary), Malachi (Anchor Bible Commentary), and Haggai, Zechariah and Malachi (Tyndale OT Commentary).
He has been affiliated with Robert E. Webber Institute for Worship Studies since 1999 as co-instructor in DWS 701, The Biblical Foundations and Historical Development of Christian Worship. He is the author of Enter His Courts with Praise!. Other worship studies related publications, include: a contributor to The Complete Library of Christian Worship (Vol. 1: The Biblical Foundations of Worship); a contributor to the Praise and Worship Study Bible and to The Renovaré Spiritual Formation Bible; "Prayer in the Minor Prophets" (pp. 69-86 in Praying with Ancient Israel edited by P. G. Camp and T. Longman); "Depending Upon God Alone: Leadership in Haggai, Zechariah, Malachi" (pp. 213-33 in Biblical Leadership: Theology for the Everyday Leader, edited by B. K. Forrest and L. Roden); and "Restoring Proper Relationship with Yahweh: Worship in the Postexilic Minor Prophets" (pp. 313-21 in Biblical Worship: Theology for God's Glory, edited by Benjamin K. Forest, Walter C. Kaiser, Jr., and Vernon M. Whaley).
Jessica Jones, Ph.D., D.W.S.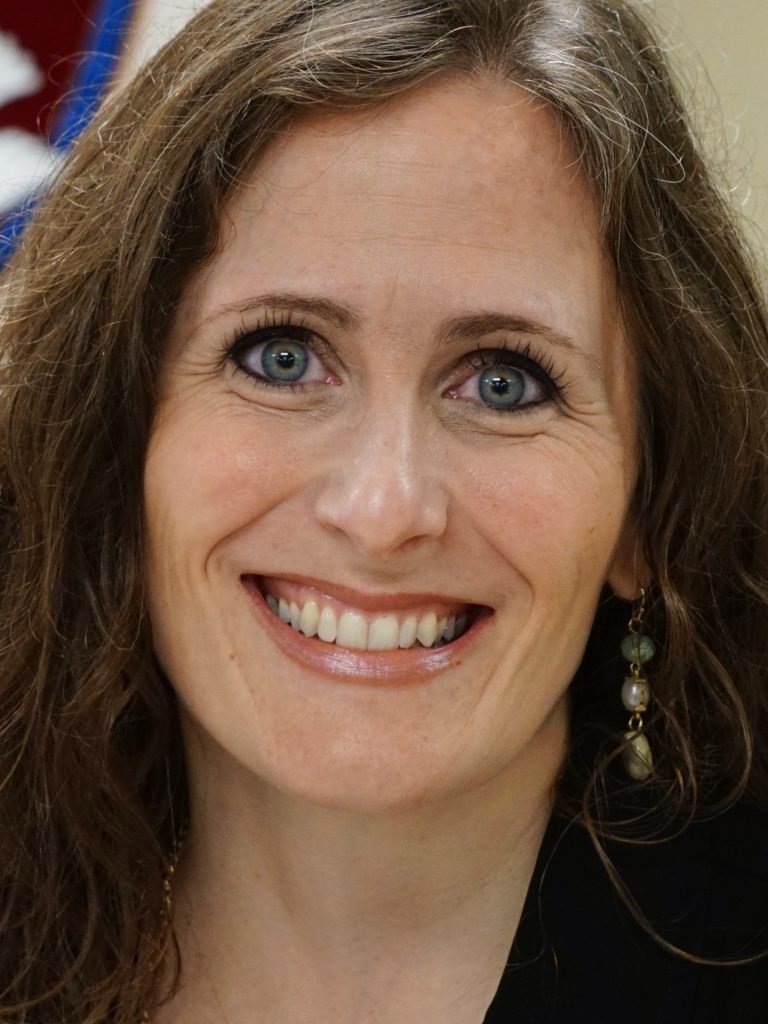 Jessica Jones serves as one of the Thesis Directors of The Robert E. Webber Institute for Worship Studies, as well as the Associate Academic Dean. Jessica is an ordained deacon in the Anglican Church of North America (ACNA) and serves as the Provincial Canon for the Next Generation Leadership Initiative for the ACNA, as well as the Canon for Next Generation Discipleship for the Gulf Atlantic Diocese. Jessica holds a Ph.D. in Educational Leadership from Northwest Nazarene University, a Doctor of Worship Studies degree from The Robert E. Webber Institute for Worship Studies, a specialist degree in Educational Leadership from Northwest Nazarene, a masters degree in Educational Leadership and a bachelors degree in Music Education from Florida State University. In addition to serving in her diocesan and provincial roles, Jessica has served as an adjunct professor of Liturgy and Worship at Gordon-Conwell Theological Seminary in Jacksonville, FL, and a board member for Trinity School for Ministry in Ambridge, PA. Jessica has served as a choral educator and adjudicator for over fifteen years in addition to serving as a worship leader in the Anglican Church. Jessica's recent research focused on how adults learn within a congregation and the teaching efficacy of ministry leaders. Jessica is grateful to pair her training in education with her background in worship and liturgy to mentor students as they complete the thesis process at IWS. Jessica lives in St. Augustine, FL with her husband and two children.
Lou Kaloger, D.W.S.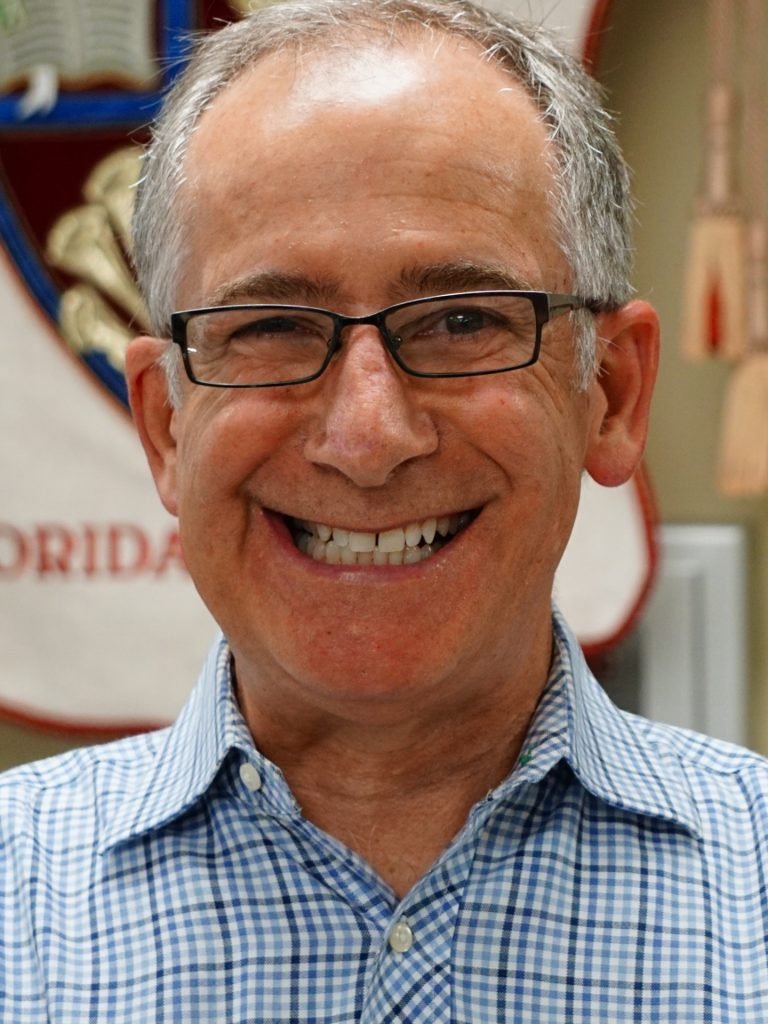 Lou Kaloger has served as a teaching elder at Tampa Covenant Church since 1987 and as a pastor since 2000. He holds a Bachelor of Fine Arts degree from Bowling Green State University, a Master of Arts in Biblical Studies from Reformed Theological Seminary, and a Doctor of Worship Studies from the Robert E. Webber Institute for Worship Studies. Lou is also an Adjunct Professor at Trinity College of Florida teaching courses on the history and theology of religious imagery and church architecture. He is a second career pastor after having served for 14 years as vice president of a Tampa advertising agency. Lou and Angela have been married since 1978. They have three wonderful daughters, two great sons-in-law, and three beautiful granddaughters.
Reggie Kidd, Ph.D.
Reggie Kidd is Dean of the Cathedral Church of St. Luke, Orlando, FL, and Professor Emeritus of New Testament at Reformed Theological Seminary, Orlando. He holds a Ph.D. from Duke University, and an M.A.R. and an M.Div. from Westminister Theological Seminary. His writings include With One Voice: Discovering Christ's Song in our Worship the notes on Ephesians and Colossians for the New Geneva Study Bible; as well as Wealth and Beneficence in the Pastoral Epistles. Dr. Kidd is a regular columnist for Worship Leader Magazine.
Melody Kuphal, D.W.S.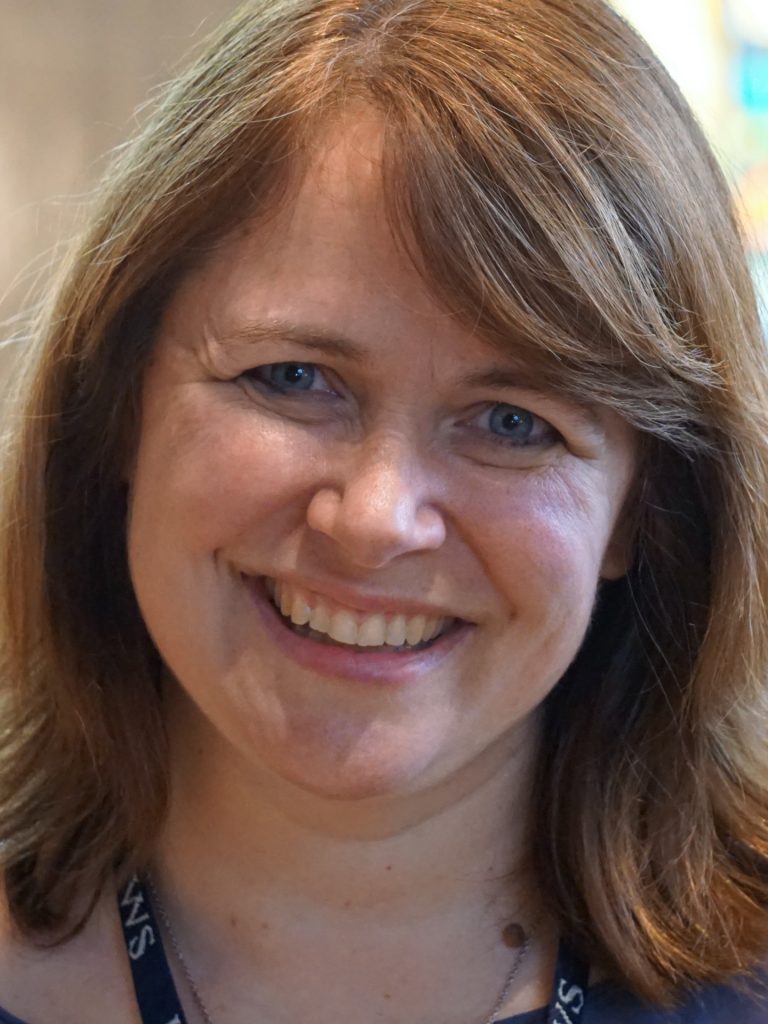 Melody Kuphal is the Director of Music Ministries at Hosanna! Lutheran Church in St. Charles, IL, as well as teaching private music lesson out of her home studio. She earned her Bachelor of Special Education with a minor in music and her Master of Science in Educational Administration degrees from Northern Illinois University. In June 2017, she completed the Doctor of Worship Studies program at the Robert E. Webber Institute of Worship Studies and is now thrilled to be a part of the IWS faculty. Melody has been teaching private music lessons and working with children's theater directing teams for over 25 years. Additionally, Melody has recorded 12 albums, 9 of which are part of her "Mighty Kids" series: praise and worship music crafted to teach and inspire a generation of youth as worship leaders. Melody and Kevin have been married since 1995 and she is the proud mom of two terrific kids, Alex and Alyssa.
Pedrito Maynard-Reid, Th.D.
Pedrito Maynard-Reid is Assistant to the President of Walla Walla University for Diversity, Equity, and Inclusion, and has also been Professor of Biblical Studies and Missiology in the School of Theology since 1990. For 15 years he served at Northern Caribbean University in Jamaica in a number of capacities, including Professor of Biblical Studies, Chair of the Department of Religion, Director of Religious Affairs, and Pastor of the University Church. He served in similar roles for five years in Puerto Rico. He has a Th.D in Biblical Studies from Andrews University and a post-doctoral M.Th in Missiology from Fuller Theological Seminary. His published books include Poverty and Wealth in the Epistle of James; A Commentary on the Epistle of James; Complete Evangelism; and Diverse Worship: African American, Caribbean & Hispanic Perspectives. Pedrito is an international person in soul and spirit. He has visited, lectured, and served in every continent and region of the world including Antarctica. To serve the marginal, the weak, and the less fortunate, and helping them to a better life and a more fulfilling existence, both here and globally, is what he lives and strives for.
Carl Park, Ph.D.
Carl Park pastors the Arlington, VA, congregation of Great Commission Community Church. He received a Ph.D. in Theological Studies (New Testament) at Trinity Evangelical Divinity School. He also received a B.A. from Yale University, an M.Div. from Trinity, and a Th.M. from Princeton Theological Seminary. He has been a worship leader and a pastor to worship leaders, and he has served on the staffs of Christian and Missionary Alliance, Presbyterian, Vineyard, and non-denominational churches.
Alan Rathe, Ph.D.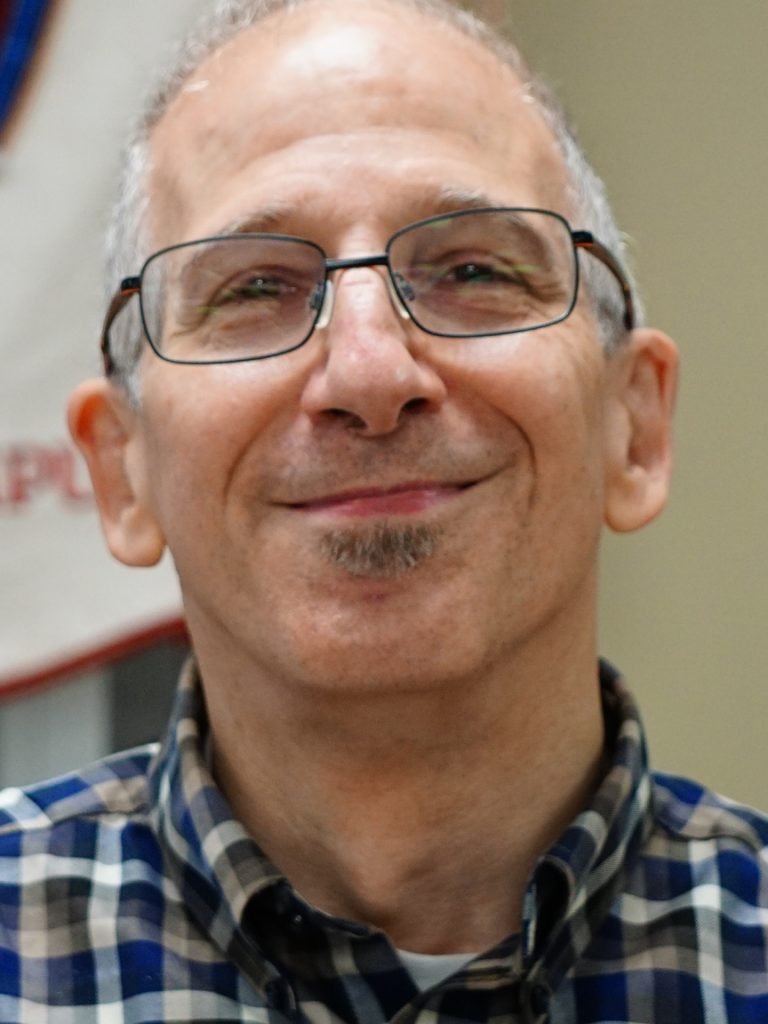 Dr. Alan Rathe pastors the English-speaking congregation of the Chinese Alliance Church of Westchester, an ethnic Chinese church outside of NYC. Previously he served as worship pastor for a multi-ethnic urban church. He earned his BA in music from New York University, an M.Div. in Pastoral Studies from Tyndale Theological Seminary, an M.Phil. in Liturgical Studies from Drew University and a Ph.D. in Liturgical Studies from Drew University. He has served as an adjunct professor at three different schools since 2003, and has published Evangelicals, Worship and Participation.
Daniel Sharp, D.M.A.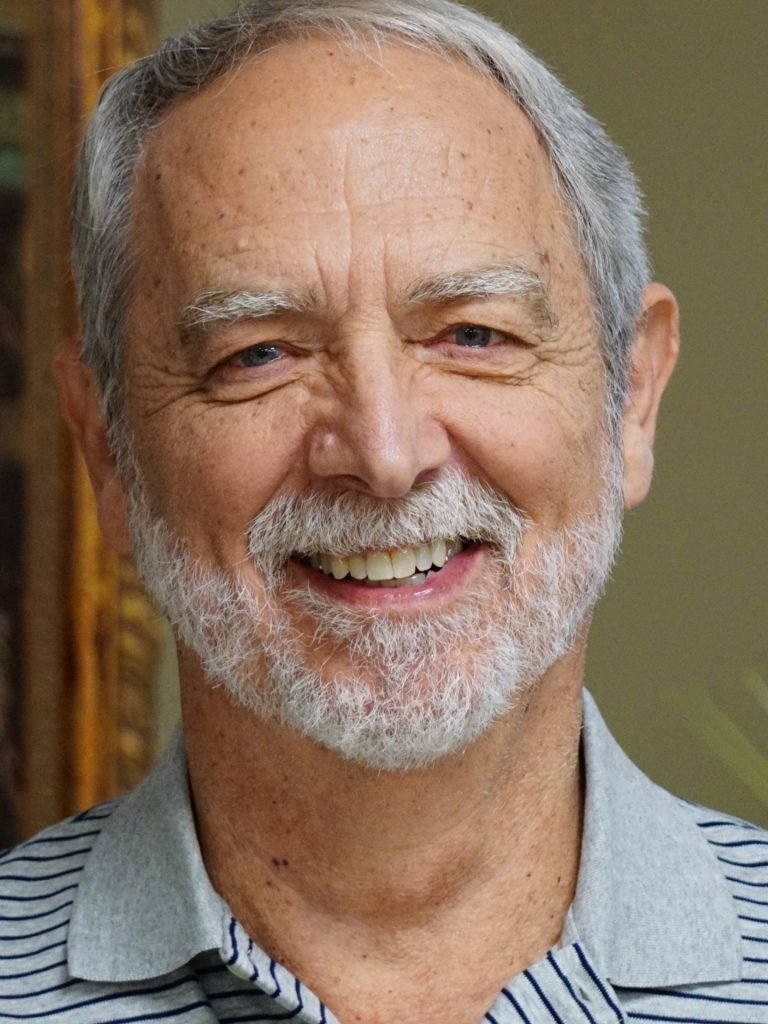 Daniel Sharp has served as Minister of Music and Worship in Lexington, MA; Newport Beach, CA; Seattle, WA; San Diego, CA; and most recently in Orlando, FL. He is semi-retired after forty-two years in church ministry. He continues to sing with the Bach Festival Choir in Orlando. He holds the B.M.E. from Wheaton College, the M.M.E. from Drake University and a D.M.A. from the University of Southern California. He has done graduate studies at Fuller Theological Seminary and has served as an adjunct professor at Gordon-Conwell Seminary. He is the composer of the children's Christmas musical, "Three Wee Kings", as well as various articles for Worship and Creator magazines. He has contributed to The Complete Library of Christian Worship, The NIV Worship Bible, the Worship Leader's Edition of The Worshiping Church, and Transforming Power. He also writes the popular Daily Devotionals (Advent to Epiphany and Lent to Pentecost, online at sharpdevotional.com) including selected music and prayers of past and current saints. He is a past president of the National Association of Church Musicians. He has been a founding faculty member teaching The Christian Year with Dr. Jack VanMarion.
Jack Van Marion, D.Min.
Jack Van Marion is a founding faculty member of the Robert E. Webber Institute for Worship Studies. He teaches The Christian Year. He received a B.A. from Calvin College, a M.Div. from Calvin Theological Seminary, and a D.Min. in Worship Studies from Northern Seminary. As an ordained pastor, he has served churches in Hudsonville, MI, Des Moines, IA, Beamsville, Ontario, Canada. He is Pastor Emeritus of Calvary Christian Reformed Church in Edina, MN. Jack combines his worship and ministry experience in the pastorate with teaching opportunities, and along with others, he supervises doctoral candidates as they develop their thesis projects. He also serves as IWS' Thesis Style Reader.
Kent Walters, D.W.S.
Kent Walters is Director of Choral Studies and Professor of Music at Cornerstone University in Grand Rapids, Michigan. Previously, he served as Worship Pastor in a local church for 31 years. He earned the Doctor of Worship Studies degree from the Robert E. Webber Institute for Worship Studies, and the Master of Music degree in Choral Conducting from Michigan State University. He received a B.A. in Secondary Music Education from Calvin College, and a Diploma in Music Ministry from the Grand Rapids School of the Bible and Music. Kent has served as the Director of Alumni Activities at IWS since 2004, and was appointed faculty member for the Practicum Courses in June 2007. He is Editor of the IWS Newsletter, Anamnesis, publishes the Webber Quote of the Week, and plans annual post-graduate seminars in worship taught by leading scholars from around the world.
Greg Wilde, D.W.S.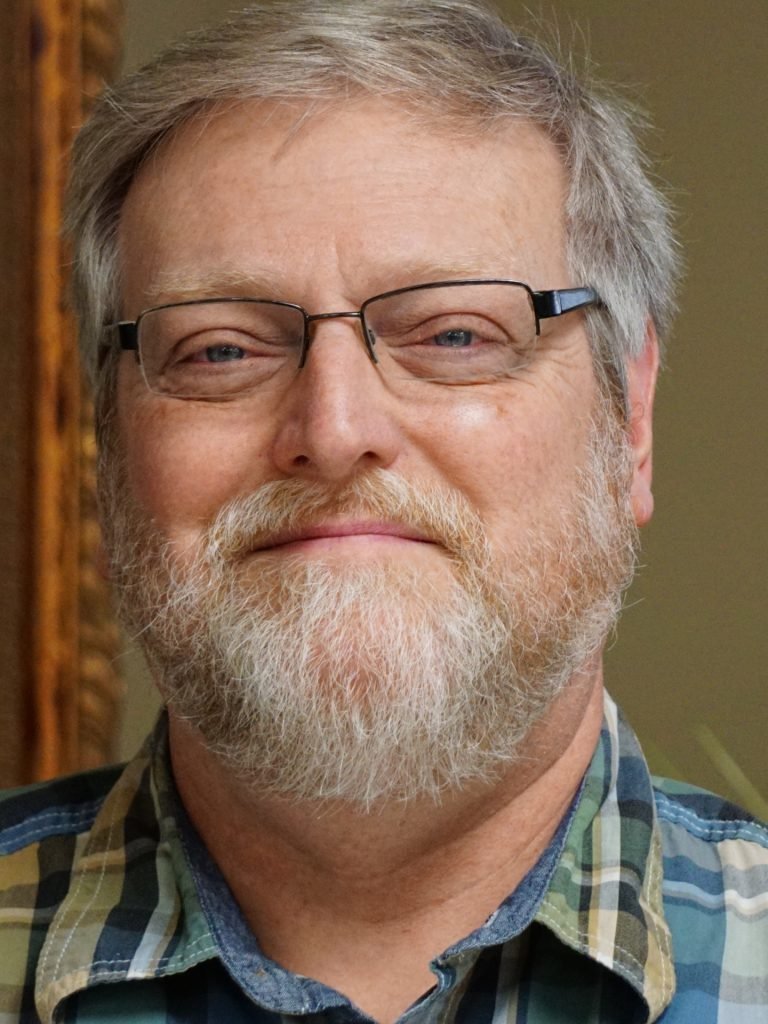 The Rev. Dr. Gregory Wilde is an ordained priest in the Episcopal Church/Anglican Communion as well as a professor of the History, Theology, and Spirituality of Christian Worship. He holds an M.A. in Theology/Liturgical Studies from the University of Notre Dame, an M.Div. from Sewanee, University of the South, and a D.W.S. from the Robert E. Webber Institute for Worship Studies.