Greetings, Institute for Worship Studies participants!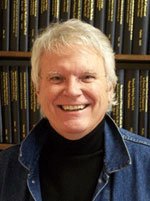 I am honored and blessed to serve as your Vice President of Spiritual Life during your pilgrimage with The Institute for Worship Studies.
By your participation in this program you have demonstrated that you are truly in leadership in the Body of Christ. Such leadership can sometimes be a lonely endeavor. We are called to follow Christ in the context of community (James 5:16), but sometimes this can be difficult, especially if our "professional peers" also happen to be our "competitors." However, our mandate stands: we cannot proceed alone.
If I may serve you in any way, please do not hesitate to call upon me. I pledge to you the following:
Confidentiality: I will not discuss what you share with me with anyone else, without your authorization.
Prayer and networking: I will pray with and for you, and do everything I can to help you connect with the appropriate resources or resource persons to help equip you in your life and ministry.
Accountability: I will do all in my power to call you to account in your fidelity to Christ and your leadership in his Kingdom work.

Darrell A. Harris spent twenty-five years in the Christian music business, founding Star Song, a contemporary Christian recording company, in 1976. He developed and marketed the music of Twila Paris, Newsboys, Bill Gaither Trio and Vocal Band, and Petra. Star Song was also involved in book publishing, and was the original publisher of The Complete Library of Christian Worship along with other titles by Robert E. Webber.
Since retiring from Star Song in 1996, Dr. Harris has served in chaplaincy ministry in the music community and among others in leadership in the body of Christ. In addition to his role in the Institute for Worship Studies, he served as first chaplain to the Gospel Music Association (1997 – 2000) as well as chaplain to Christian Artists Seminar of the Rockies and Music Florida. He also serves as Trustee to the Gospel Music Trust Fund. His work also includes writing, public speaking and consultation. Harris is the recipient of the D.W.S. Honoraria degree.
Janet Harris, his wife, has also spent her life in service to ministers. She is a full partner in his work of pastoral care and ministry. The Harrises make their home in Franklin, Tennessee, near Nashville.
You can contact Darrell and Janet Harris by email.