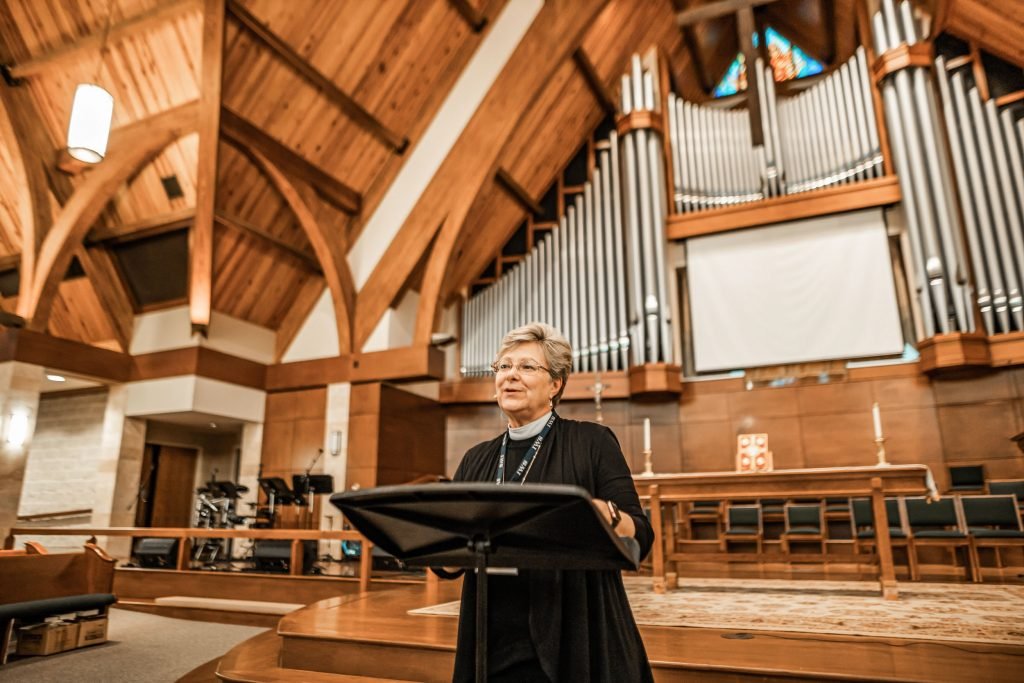 Greetings, Institute for Worship Studies students! 
I am honored and blessed to serve as your Chaplain during your pilgrimage with the Institute for Worship Studies.
God has obviously led you to this place of learning where, in community (James 5:16; Hebrews 10:24-25), you can not only grow in knowledge but also be spiritually formed. Like most leaders in ministry, you likely deal with challenges that weigh on you and potentially isolate you. IWS is a place where, instead of isolation, you can find peaceful solitude in the midst of a learning institution. With support from your cohort, faculty, and staff, IWS is also a space where healing and spiritual formation can occur through communion, prayer, and the Word. We are here for each other, for the sake of the world.
If I may serve you in any way, please do not hesitate to reach out to me. I commit to you the following:
Confidentiality: I will not discuss what you share with me with anyone else, without your authorization.
Prayer and networking: I will pray with and for you, and do everything I can to help you connect with the appropriate resources or resource persons to help equip you in your life and ministry.
Accountability: I will do all in my power to call you to account in your fidelity to Christ and your leadership in his Kingdom work.

Dr. Nancy Nethercott served for 30 years as a missionary in Japan with TEAM (The Evangelical Alliance Mission) and currently has her ministry of "Global Training in Biblical Worship and Spiritual Formation" under Faith and Learning International. Besides teaching internationally, she teaches Japanese and ESL classes near her home in Fishers, Indiana. Dr. Nethercott holds a Bachelor of Arts in Social and Intellectual History from Bethel University in St. Paul, Minnesota; a Master of Arts in TESOL from Wm. Carey International University in Pasadena, California; and a Doctorate of Worship Studies (2006) from The Robert E. Webber Institute for Worship Studies.
In addition to serving as IWS Chaplain, Dr. Nethercott serves as Spiritual Care Coordinator for Accessible Hope International, and as a Spiritual Director, meeting with directees through virtual formats. She is in the ordination process with the Anglican Church (C4SO).
Since 2015 Nethercott has also served as Co-Director of the IWS Global Renewal of Worship (GROW) Center, for which she cooks and hosts a meal for the IWS international students each session. Considering over 30% of the IWS student body hold non-US passports, the dinner often has 30~40 in attendance. Dr. Nethercott enjoys actively engaging our international students while on campus and throughout the year.
You can contact Nancy by email.