By Dan Sharp, D.M.A.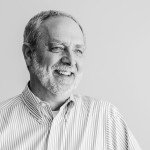 A year ago the Sharp's moved from San Diego to Orlando.  I accepted a call to become Minister of Worship Arts at First Presbyterian Church of Orlando. One of the things that struck me about this major move was how very ordinary it all began. Kairos moments often start out as another simple event in daily life and end up being very significant.
Some background may help.  We moved from Seattle to San Diego to help a friend with a startup church for a year. We wound up staying for seven and a half years. For the better part of the last six years, my wife Nancy and I had been trying to leave San Diego and move to the southern quarter of the country. All our families live in that region, and being the only ones in the West, we missed them greatly. In addition, my job in San Diego had morphed over the years to the place where I was doing little music, almost no worship planning, periodic preaching, some teaching, and a great deal of pastoral visitation and administration. I loved the preaching and teaching but was feeling unfulfilled in the musical and worship side of ministry.
I applied to dozens of churches and generally received no response, not even a "thank you for applying." As a result, I formed some opinions about the "caring, hospitality" side of several churches despite their glowing websites! (Just a word of advice here. If you are looking to hire, treat all applicants with appreciation and care. Acknowledge their applications. Keep them informed about where you are in the process. Emails don't take that long. It took the applicant time to fill out your forms and answer your questions. Remember they are also forming opinions about you.)
A worship conference was being held in Escondido about ten minutes from our house. Constance Cherry, Reggie Kidd, and Jim Hart would be there so I thought I would drive over and see them. Within the first couple of minutes, Reggie told me that there would be an opening at First Presbyterian Church in Orlando that he thought would be a perfect fit for me.
I called and got an application, filled it out, and prepared for another "sink hole" response. To my surprise, I received an immediate thank you for applying! They explained where they were in the search process and their schedule over the next months. I immediately thought, "This church at least has that much together." The process unfolded step by step, and three months later I was offered the position. I've just completed the first year and it is even better than I imagined.
I am drawing on my experiences from the past. All that pastoral care work has been extremely helpful in making the transition into a new congregation. I'm doing a lot of music and worship planning. All of my ministerial experience is being used. It is like every previous position in ministry has been useful in preparing me for this one.
My point in all of this is that God works in his time and in his way. What started out as a very ordinary conversation with a friend turned out to be a catalyst to introduce our family to a new chapter in life.  Often in Scripture people were doing the ordinary things of daily life, for example, Peter and Andrew were fishing, when a casual conversation resulted in a changed course in life.
For me, six years was a long time to wait. Six years in the history of the world is nothing. During those six years, many people's lives were changed, including mine. "I know the plans I have for you . . ." Believe it!