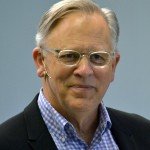 Listen to Session 1 on the essence of worship from the seminar, "Worship That Shows and Matters" by Dr. Mark Labberton, held June 15-16, 2015 at IWS.
Use the embedded player to listen on this page, or click the session title to open it on a separate page and then right-click on the track to download.
Session 1: The God of Worship (Isaiah 40) [48:23]

Overview: Worship that is for and about God involves the right ordering of reality. If worship is our central purpose, then God is worship's author and audience. All worship takes its lead from the character and glory of God. Whatever our context, God is the origin and measure of our worship. In today's church cultures, this is a radically counter-cultural claim and the heart of various crises in the life and mission of the church.
Mark Labberton reflects on his June 2015 experience at IWS:
What a privilege and joy to be at IWS! When students lean into the content and the community like they do at IWS, the learning experience is transformative. I highly commend it for faculty and student alike.