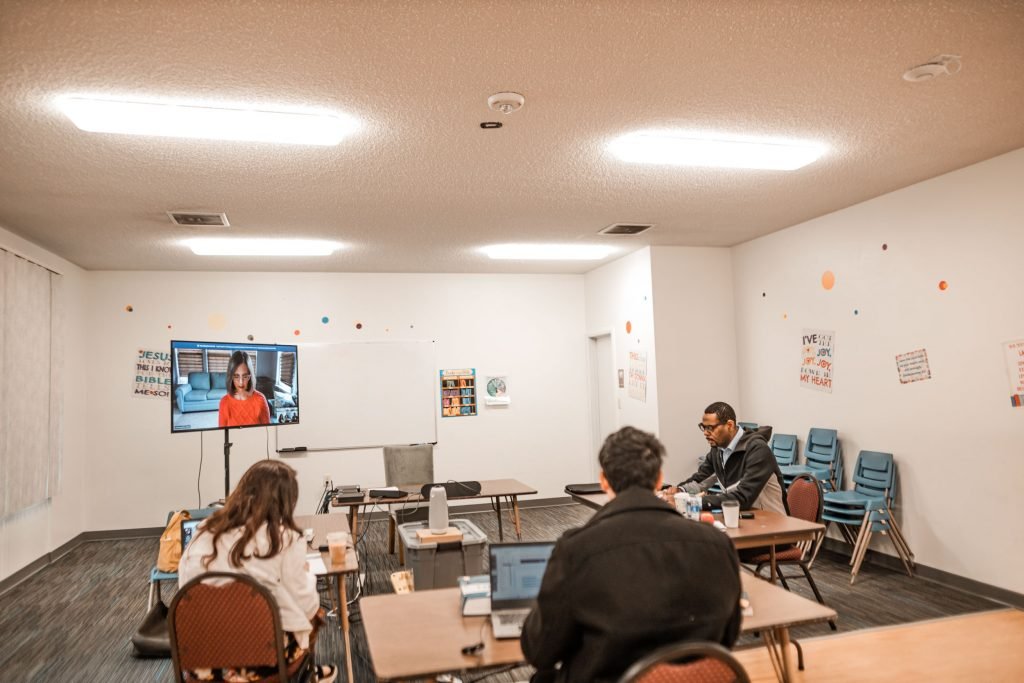 There are three basic types of educational delivery for graduate education:
In-person/on-campus
A hybrid of online and in-person intensives
Fully online
IWS embraces a hybrid of an online and in-person intensive model of educational delivery for graduate education.
The IWS low-residency educational approach is focused on building an intentional learning community through face-to-face interaction.
The IWS model of educational delivery reinforces the nature of the Christian community and fits into the student's schedule and budget. Each course at IWS has an applied emphasis during the intensive weeks so that students make a direct impact on their ministry contexts. The goal is to prepare our students intellectually and spiritually to lead the church in God-honoring worship. The result is an applicable and stimulating academic experience.
The IWS hybrid approach of educational delivery also allows students to study with a superior faculty of leading scholars from various exemplary colleges, universities, seminaries, and churches. Students, faculty, staff, and administration gather for one-week intensives in January and June — we eat, study, and worship together and experience community based on honest and open relationships. These are missing elements from the online-only programs. In these and other ways, the IWS creates an atmosphere of learning in community. It is an exciting venture in high-powered but non-competitive intelligent and experiential learning.
As listed in the chart below, in IWS's list of competitor schools, seventeen of their programs are fully online, fifteen programs are in person/on campus, and eleven programs are various hybrids of online and intensives: