In response to the COVID-19 pandemic, IWS is changing its academic delivery format for the June 2020 session only. Leveraging the best available technologies, IWS will create a unique and enriching "virtual campus" experience for our students. This groundbreaking opportunity will enable students to continue or begin their worship education despite the current global constraints. This new online format will eliminate travel, housing, and food costs, while permitting the formation of cohorts and critical live interaction with the IWS faculty.
What can you expect?
All current admissions/application and class convening deadlines remain in effect. The application deadline is April 15, and courses begin as usual May 1 (with the exception of BIB 501-A which begins April 27).
Classes will be delivered semi-synchronously through a new "virtual campus" that combines recorded lesson feeds and real-time live interaction with students and faculty. Students will not physically travel to campus in June.
IWS will live stream new student orientation, chapel services, the presidential address, and other key activities. These will also be archived for those who cannot participate in the events live.
Student cohorts will gather online to meet face-to-face prior to the session.
Despite the developmental cost for IWS to convene this session, no increases will occur in fees or tuition.
Students will still need to block out their schedules of other work and ministry commitments as the intensity of the session will remain high.
Graduation and Worship Seminar
To assure the greatest safety and health of the entire IWS community, the June 2020 commencement service has been postponed to January 2021 (likely to be combined with Opening Convocation on January 6). The Alumni Worship Seminar with renowned scholar Rev. Dr. Emmett G. Price III will be postponed until January 11-12, 2021. More information will be forthcoming.
A Final Note
Expanding technical and administrative details will be provided over the next few weeks. Please do not contact the IWS faculty at this time for June 2020 session questions. You may continue to monitor the IWS COVID-19 Response Page, June 2020 Session FAQ, and Graduation Changes page for the latest information and updates. Questions may be asked through that web page.
IWS remains committed to the highest level of academic excellence. May you and your family, friends and congregations stay safe and healthy.
Grace and peace,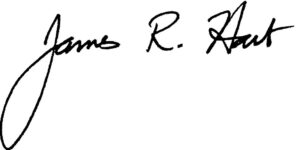 James R. Hart,
President