From the Editor: The Value of Community
By Kent Walters, D.W.S.
From day one, Bob Webber was insistent that IWS would not be encumbered by the purchasing and maintaining of buildings and property. IWS would focus on community; our investment would be in people—students, faculty, staff, and alumni. And we would be situated in a local community of believers. So, the 20 DWS students who arrived as the inaugural, Alpha class in June 1999 were scattered among the Grace Episcopal Church congregation for the first Opening Convocation. We were embraced by a loving community of faith! It was a memorable event. Now, we are hosted and embraced by a new community—our friends at Hendricks Avenue Baptist Church. Thanks be to God for Christian community!
Bob Webber envisioned "doing theology in community" when he founded IWS. Maintaining small class size, morning and evening corporate worship, and eating meals together are examples of intentionality to create community. Most will agree that the sense of community at IWS is a defining ethos—nurturing, supportive, genuine, truthful.
While distance learning has its unique challenges, creating and maintaining healthy community for a week twice a year is different than 24/7/365 ministry. Dr. Christine Pohl believes there are four practices that are vital for sustaining community life: gratitude, promising, living truthfully, and hospitality. Equally, the deformations of those practices undermine community: grumbling/envy, betrayal, deception, and exclusion. Dr. Pohl's seminar during the June 2016 session will examine ways to strengthen healthy practices and the skills needed for addressing the challenges to Christian community and worship.
I encourage you to "come home" to IWS this June. Be renewed once again in the IWS community. Be nurtured in the Pohl Worship Seminar. Worship God and reconnect in this community of faith.
In the meantime, access the videos from the January 2016 chapel services in which Chaplain Darrell Harris speaks on the theme of hospitality—an essential practice in healthy community.
Hopefully, this edition of Anamnesis will remind you of your place in the IWS community and the blessings God has extended to you and every member of this unique family.

The Lord be with you!
By James R. Hart, D.W.S.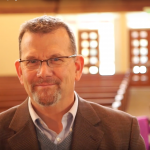 St. Irenaeus stated, "God did not ask us to follow him because he needed our help, but because he knew that loving him would make us whole." In fact, St. Irenaeus embraced the perspective held by all the other Church Fathers that in worship we are divinized. What is divinization? God condescended to us in the incarnation, so we could fully participate in the divine nature. Or, more simply, God became human so humans could become God. In adoration, right worship, we become reconciled to the one who made us and loves us. And we become divinized; we grow in Christ-likeness, or godliness.
[Read more. . .]
By Robert E. Webber, Th.D. (1933-2007)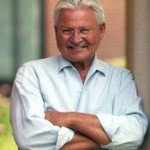 Bob Webber was born in Congo of missionary parents, and was raised in the Philadelphia area. From 1968 to 2000 he served as Professor of Theology at Wheaton College, and was named Professor Emeritus upon his retirement in 2000. He was appointed William R. and Geraldine D. Myers Professor of Ministry and Director of the M.A. in Worship and Spirituality at Northern Baptist Theological Seminary in the fall of 2000. He founded The Institute for Worship Studies in 1998.
DO NOT read an academic book word for word, page for page, chapter for chapter. DO read a book like you would look at a picture, study its frames, and finally examine its details. Here's how:
Get the big picture in sight. Read the back cover, the contents page, the Introduction, the Conclusion. Spend some time just thinking about what you have read. [Continue reading . . . ]
Stories of Worship Renewal
Stories from our students and alumni about renewal in their places of ministry are encouraging and motivating. Thank you Johnny and Chris for sharing your stories! "Therefore encourage one another and build each other up, just as in fact you are doing" (1 Thes 5:11).
Johnny Markin, M.W.S., Pe 2015
Pastor of Worship Ministries, Northview Community Church, Abbotsford, BC, Canada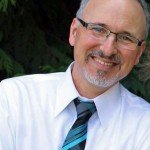 Since beginning Master's studies at IWS, it has been encouraging to implement key changes at Northview Church. Our worship teams now study worship theology together before we pray and rehearse. Team members feel more equipped and better understand their mandate for leading worship. We have implemented an additional scripture reading during our opening song section to increase the sense of revelation and response. Our study of the meaning of the Lord's Table, including the meaning of symbol, has resulted in using real symbols that we break and pour as we celebrate communion. Remembering is never a cognitive action alone.
Chris Roberts, D.W.S., Beta 2 2015
Pastor of Worship and Music, Mud Creek Baptist Church, Hendersonville, NC
My IWS experience and the impact upon my ministry has been uplifting and encouraging. As a worship pastor and leader, my understanding of Christian worship "in theory and practice" has developed and continues to grow. The challenge to "think theologically" has brought about worship renewal in my local church. Healthy conversations about worship structure and content are now replacing unhealthy disagreements over worship style. I am better equipped to articulate the biblical foundation,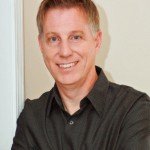 historical perspective, and theological significance of Christian worship and impact our conversation regarding what worship is and what it is not. As a worship educator, I am better equipped to teach principles of Christian worship in order to better prepare students for the awesome and yet formidable task of leading the people of God in the worship. Encouraging future pastors, worship leaders, and church staff to plan and implement corporate worship that is rooted in strong theology remains a joy and a challenge for me. I can testify to the mission of IWS–worship is the key to the church's renewal–and I have experienced personal renewal and seek to foster a spirit of renewal in the hearts and minds of those whom I am called to lead.
For additional stories, see Stories of Worship Renewal, April 2015 and More Stories of Worship Renewal, August 2015.
Bob Webber said his legacy would be found in his books and in IWS. How very true. But no one can measure the increasingly significant impact of IWS students and graduates around the world. It is exponential! The following updates from alumni provide a taste of the broad reach of Bob's legacy through the school he founded. Click here to read and be blessed!
Faculty Focus: Constance Cherry
We are blessed with an extraordinarily gifted faculty, who, aside from their work at IWS, maintain active and fruitful ministries. Dr. Constance Cherry is a prime example.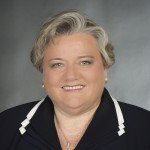 Due to her wisdom and expertise in worship-related topics, Constance is in constant demand as a speaker at various events around the world. Last fall she spoke at a week-end worship conference at Alamo Heights United Methodist Church in San Antonio, TX. Darrell Smith (D.W.S., Alpha 2 2014) is the Worship Pastor for New Heights, the church's contemporary worship ministry. Constance is pictured below with Darrell and his family on the River Walk in San Antonio.
Constance recently spoke at the Global Worship Conference in Seoul, South Korea. She is pictured below with her interpreter, and also with JinSoo Ga (D.W.S. candidate). Constance observes, "JinSoo Ga has a heart for providing foundational biblical training of worship leaders in South Korea."
Dr. Cherry attended the inaugural meeting of The Wesleyan Liturgical Society at Point Loma Nazarene University in March, where she presented a paper on alternative rites for baby dedications in non-sacramental churches. She heads to Leuven, Belgium in May to teach Advanced Liturgy at Evangelische Theologische Faculteit.
Constance's third book with Baker Academic, The Music Architect: Blueprints for Engaging Worshipers in Song, is scheduled to be published this summer. Her popular book, The Worship Architect, is in its 5th printing. The book is a required text for classes in over 100 institutions of higher education representing over 30 denominations. It is available in Korean, and is forthcoming in Chinese and Spanish.
January 2016 marked our first on-campus session in our new home in the beautiful and functional facilities of Hendricks Avenue Baptist Church, Jacksonville. You MUST come visit! A few pictures are worth, well, a lot of words. See the complete gallery here.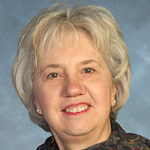 Dr. Christine Pohl, Associate Provost for Faculty Development and Professor of Church in Society at Asbury Theological Seminary in Wilmore, Kentucky, will be our Worship Seminar speaker, June 13-14. Dr. Pohl has over three decades of experience in teaching and serving in the area of Christian ethics. She has written several books including Living Into Community. Here is the seminar topic and description:
Cultivating Community and Worship: Practices that Define and Sustain Us

Although contemporary followers of Jesus often say that we long for richer experiences of Christian community, we often struggle with the practices that build up and tear apart our common life. For a number of reasons, we have failed to cultivate the skills and practices that make community life good and sustainable. This seminar will explore four practices that are at the heart of community living and Christian worship, consider the characteristics of contemporary culture that undermine them, and explore ways in which we can strengthen these practices for worship and community.
The seminar schedule and individual session descriptions are available here. You may easily and quickly register online. You may also register by mail. Please help us spread the word: like, join, share and invite friends at the seminar Facebook event.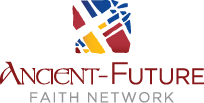 The Ancient-Future Faith Network will hold its Fifth Annual Convocation at IWS, June 15-16, in conjunction with the seminar. Speakers will include Dr. Carla Waterman and several IWS grads. You are encouraged to include this inspiring event in your plans this June. Click here for details.
IWS at Calvin Worship Symposium
Have you attended the Worship Symposium presented by the Calvin Institute of Christian Worship at Calvin College in Grand Rapids, MI? The annual event, held in January, draws attendees from around the world who leave inspired, equipped, resourced and strategically networked with like-minded servants of Christ. IWS faculty members often lead sessions, and we happily recruit potential students with an IWS display.
For the last several years we have organized an IWS dinner event for alumni, students, faculty and friends. Over 35 attended the gathering this past January. See how many faces you recognize in the photos below. Special thanks to Rich Van Voorst, D.W.S. candidate and Worship Arts Pastor at Tampa Covenant Church, Tampa, FL, who doesn't appear in these pictures. He was the photographer!
GROW Center Update: I Love My Job!
IWS launched the GROW (Global Renewal of Worship) Center to recruit high-impact global students who will influence worship renewal in their nations, and to support our international students (25% of the student body) and alumni in their ministries. Nancy Nethercott (DWS, Iota 2006) and Frank Fortunato (DWS, Psi 2013), are co-leaders. Nancy reports on a recent trip to London.

Ten years ago I received my D.W.S. degree. Studies and relationships at IWS transformed me and my ministry as a missionary in Japan, opening doors that I couldn't have imagined: leading worship renewal workshops in Japanese churches, teaching in schools and at conferences in Asia, and mentoring worship leaders and Scripture readers, all of which prompted me to write a prayer letter titled, "I Love My Job!"
When we left Japan unexpectedly last year, I grieved for what I had lost. I wondered what God had in store. Would I ever again say that I loved my job? I'm writing this to say—yes!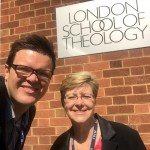 The IWS GROW (Global Renewal of Worship) Center has been a wonderful way for me to use my gifts and serve others as well. I've just returned from a two-pronged trip to London with my GROW Center Co-Director hat firmly in place. The first stop was the London School of Theology (LST) to visit Jeremy Perigo (D.W.S., Chi 2013), the Director of Music & Worship Programmes and Lecturer in Worship. It was good to experience various aspects of the work at LST, and to talk with Jeremy, hear his joys and struggles and pray with him. Encouragement of IWS alumni was one of the prongs of this GROW ministry trip.
Next, I headed across London to All Nations Christian College (AN), a strategic missions training institution. I was there to recruit one faculty member in particular, but found numerous opportunities to talk about IWS to both faculty and students. It was a great joy to teach a segment on Media in Missions in the M.A. intensive track on Arts, Culture, and Identity. The woman I was there to recruit hopes to apply for and begin DWS studies at IWS next year. It was strategic to talk with her and members of the administration in person. Recruiting was the other prong of this GROW ministry trip.
I look forward to hosting the dinner gathering for international students along with Frank Fortunato on Saturday evening during the June session at IWS. Thai pineapple rice and frozen cheesecake are on the menu! I'm also looking forward to the seminar with Dr. Christine Pohl.